When you find yourself standing in the kitchen after a long day, the last thing you want to do is spend a couple more hours figuring out supper. Believe me, I've been there. That's why I've put together this list of easy gluten free recipes for dinner.
I've separated this collection of the best gluten free meals by category to make it easier to satisfy your cravings. Feel like takeout? Don't want a lot to clean? Need something fast? I've got gluten free recipes to meet these needs and more.
Gluten free dinner ideas
No matter what you're in the mood for or how long you have to cook, you're sure to find something to make tonight in this collection of the best gluten free recipes for dinner.
Takeout alternatives
15-Minute Dinners
30-Minute Dinners
Mid-Week Dinners
One Pot Dinners
Family Dinners
Tips for cooking family-friendly GF meals
I've given you my best gluten free dinner recipes, now let's go over some tips for working in the kitchen without gluten.
Always, always, always read product labels. I cannot repeat this enough.
Gluten can be sneaky, hiding in seemingly safe foods. Remember, even if ingredients are naturally gluten free, there's always the possibility for cross contamination in the factory or in additives.
Here are some examples of common kitchen staples that may contain gluten:
Bulk goods – The bulk bins at grocery stores can be a great way to save money, but beans, flours, and other products labeled gluten free can easily be contaminated with gluten. Picture it: A employee accidentally refills the gluten free flour with wheat flour or a fellow shopper uses the same scoop across multiple items.
Condiments – You often think of condiments such as ketchup and mustard being gluten free, but some brands may use gluten containing ingredients or not take care to avoid contamination in manfacturing. Mustard is made with vinegar, and if you don't check labels, you may not notice if yours is made with malt vinegar, which is derived from barley and decided not gluten free.
Sauces – Did you know that traditional soy sauce is made with wheat flour? Other sauces and food additives, including barbecue sauce, salad dressing, flavored olive oil, and even mayo dressings, may also contain gluten because they contain soy sauce or another gluten-containing ingredient like malt vinegar, which again comes from barley.
Seasonings – Herbs, seasoning packets, and other dry flavorings can contain gluten because manufacturers use flour or starch as an anti-caking or thickening agent. Not even bouillon is a safe bet unless you carefully check product labels and, when in doubt, contact the company directly.
Hot dogs and sausages – Some manufacturers use grains like barley and wheat or refined ingredients like flour and starch as binders and fillers in processed meat products.
Frozen french fries – Potatoes are naturally gluten free, so it only makes sense that french fries — which are made solely from potatoes — would be gluten free, too, right? Right?? Unfortunately, some manufacturers use flour and starch in their french fry batters and seasonings. If you see "extra crispy" or "extra crunchy" on the label, double check!
Frozen veggies – Vegetables on their own are naturally gluten free. However, the chance for gluten contamination goes up when there are sauces or seasonings included.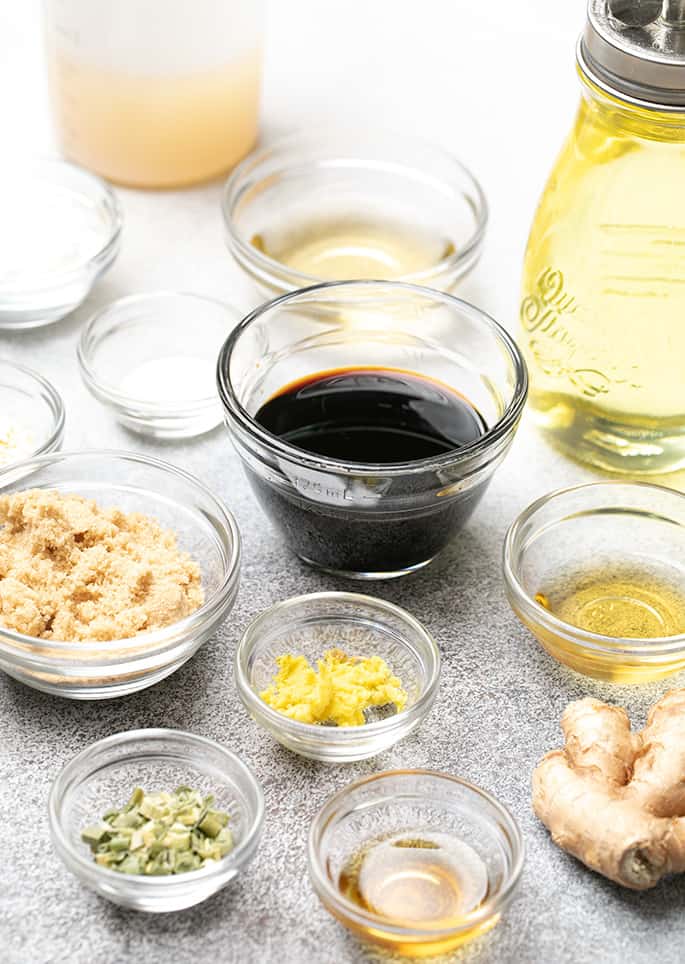 Avoiding gluten contamination in the kitchen
If you live in a household where some members still consume gluten containing ingredients, you have to be extra careful to prevent cross contamination. Although it would be much easier and safer to have the entire family switch to a gluten free diet, it's not always possible.
The most important way to avoid cross contamination is to keep clean… very, very clean. Wash down your countertops, cookware, utensils, and all cooking surfaces every time you cook or prepare food.
To be even safer, considering purchasing bowls, cutting boards, pots, storage containers, and utensils that will only be used for gluten free cooking. Porous tools like wooden spoons and cutting boards should be dedicated to gluten-free use, and having a separate gluten free toaster oven is smart.
Keep gluten free ingredients and substitutions on hand
As anyone contending with allergies of any sort will tell you, there's no such thing as just "whipping something up" for dinner — unless you've got a properly stocked pantry.
Keeping on hand the ingredients you need to make gluten free recipes ensures you never have to make sacrifices when it comes to dinner. Fried chicken without the batter? Chicken dumplings without the dumplings? Avoid these mishaps and more by keeping a pantry well-stocked with gf-friendly ingredients.
Prepare gluten free dinner staples in advance
While a lot of my gluten free dinner recipes are relatively quick and easy to make, many of them would be even better if you had a side of bread — soft, crusty, squishy, delicious gluten free bread.
But making bread from scratch adds considerable time and effort to the dinnertime routine, and I understand that not everyone has the extra 30 minutes to an hour to make bread, rolls, or wraps from scratch every night.
For this reason, I'm a huge fan of cooking in advance. When I have the time to make gluten free dinner rolls, I double or triple the recipe, and then parbake everything we're not eating that night. Once the parbaked rolls have cooled, they go into the freezer for another night.
I do a similar thing when I make gluten free pasta or gluten free egg noodles — I make two or three batches at the same time so I can freeze the remainder and have some on hand for next time. Using this method, you can easily cut your cooking time down to 15 or 20 minutes, as is the case when you make these gluten free ravioli in advance.
FAQs
Where does gluten come from?
Gluten is a protein that's found in barley, rye, and wheat. In cooking, its function is that of a binder, an ingredient that holds food together.
What are gluten alternatives?
There are many alternatives to gluten-containing ingredients, all depending on what you're trying to do. If you're making bread, you'll want to choose a gluten free flour that contains xanthan gum, a substance that can mimic the bonds of gluten. For frying, where gluten serves little to no purpose but is present in traditional breading ingredients, you can use rice flour.
What are the best flours for gluten free dinner recipes?
There are many gluten free flours that you might use when making dinner, including:
Which you'll use will depend on the recipe that you're making. For example, you might use sweet white rice flour to thicken a gf gravy or soup, and rice flour for deep frying. There are also gluten free flour blends, such as my personal favorite Better Batter, that you might use to make breads and pasta or gluten free desserts.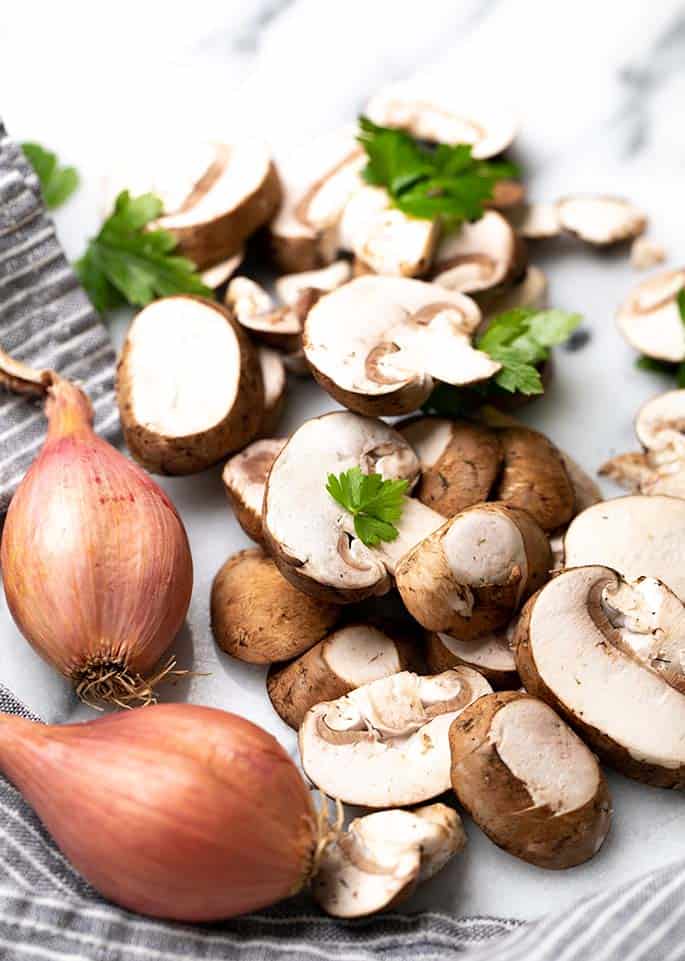 What are examples of gluten free foods?
There are tons of foods that are naturally gluten free, including:
Beans
Eggs
Fruits
Meats
Seeds
Vegetables
It's important to remember that while some foods are naturally gluten free, they can become contaminated with gluten during packaging or preparation.
For example, if beans are processed on the same equipment as wheat flour, they may be contaminated with gluten. There are also instances where gluten free foods like meats and veggies can be contaminated with gluten when they're processed or seasoned with barley, rye, or wheat.
Chicken nuggets and breadcrumbs are good examples of processed foods that typically contain gluten. If you're new to cooking and baking gluten free, here on the blog you can learn the basic rules of a gluten free diet and get an introduction to baking gluten free, too.
Do gluten free dinners take longer to prepare?
Many gluten free recipes take no longer to make their gluten-containing counterparts. For example, it doesn't take any longer to make crunchy shrimp or grilled chicken with gluten free ingredients than it does the conventional way.
However, if you have gluten free dinner recipes that use pasta or corn tortillas, it will take longer to make these items from scratch. This is where food prep can really come in handy.
Can you make gluten free dishes in advance?
You can absolutely make gluten free main dishes and sides in advance, and in some cases, I highly recommend it!
If you have a day that you dedicate to meal prep, I suggest you spend some of your time putting together foodstuffs that you can freeze for later. This is to say, rather than make rolls from scratch several times a week, make a huge batch and freeze the remainder. That way, it only takes a few minutes of baking in the oven to have bread whenever you'd like.
In some cases, there are entire gluten free family meals that you can prepare in advance and freeze for later. Check out my recipe posts for more info on which meals freeze best.
Do gluten free dinners taste the same?
Of course, taste is on everyone's mind, and I'm being completely honest when I say that my gluten free dinner recipes easily taste just as good or better than those meals made with gluten.
I know that this is a bold claim, but I've spent countless hours in the kitchen, carefully testing and retesting to perfect these gluten free recipes for dinner and beyond. When I post a recipe, it's with the assurance that you're going to be impressed by the results.
Can you make anything gluten free?
It's been my mission to transform traditional recipes into gluten free ones. I've brought you dozens of copycat recipes, loads of gluten substitutes, and hundreds of gluten free meals, side dishes, snacks, and desserts.
Is there more work to be done? Always! But I do feel certain there will come a time when there won't be a question as to whether there's a gluten free recipe for anything you can make with gluten.