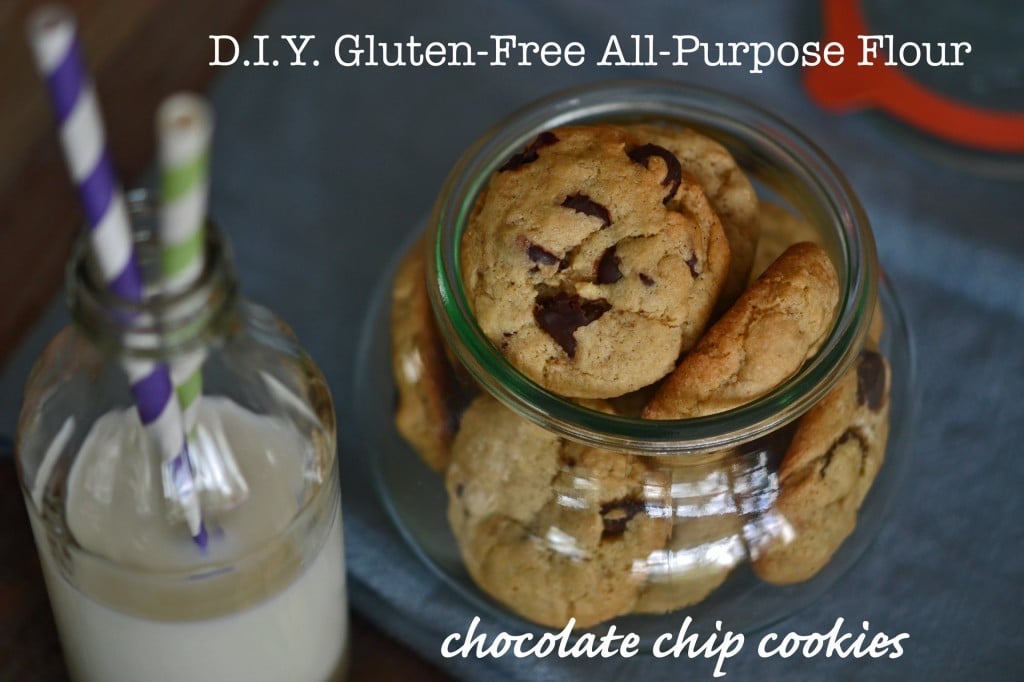 [pinit]
If you've come here looking for all purpose gluten free flour blends, you've come to the right place. Even though I had long sworn off of blending my own gluten-free flours, I've come around entirely. I even created a bunch of infographics with my best all purpose gluten free flour blends, including this one, for easy at-a-glance reference. I got interested in creating these all purpose blends when I started testing all of these commercial blends. It inspired me to "hack" Better Batter to make it into pastry flour that works like Cup4Cup, and lots more.
I haven't tested this blend in every single one of gluten free recipes, but I have tested it in my recipe for gluten free pizza dough, gluten free pie crust, and a bunch of gluten free cookies. And they went off without a hitch.
It also worked a treat in my Blueberry Muffins.
But know this. You will need a digital kitchen scale. Without precision, you may as well just dump the whole thing right in the trash. The mock mixes I found out there all were in volume measurements. And when I tried using them as written, I failed four separate times. And I have the gummy breads and muffins – plus others that sunk- to prove it. Go on, ask my kids. They'll tell you.
*Now I know that many of you are going to want to tell me about how you buy your rice flour from your local ethnic market, and it's plenty fine for you. Or that you grind your own. Or something else entirely. But if you want consistent quality without making a federal case out of it, you need to buy your superfine flours from Authentic Foods. This is a family place. Heavy-handed comments will be moderated.