Gluten free flour blends are, really, the most important resource on this entire recipe blog. A slightly more complex blend of flours (like my Better Than Cup4Cup Blend), including xanthan gum, is essential to success in most of my gluten free recipes.
But lately I find myself using a more basic, 3-ingredient flour blend without the benefit of xanthan gum in some recipes. It's strangely liberating!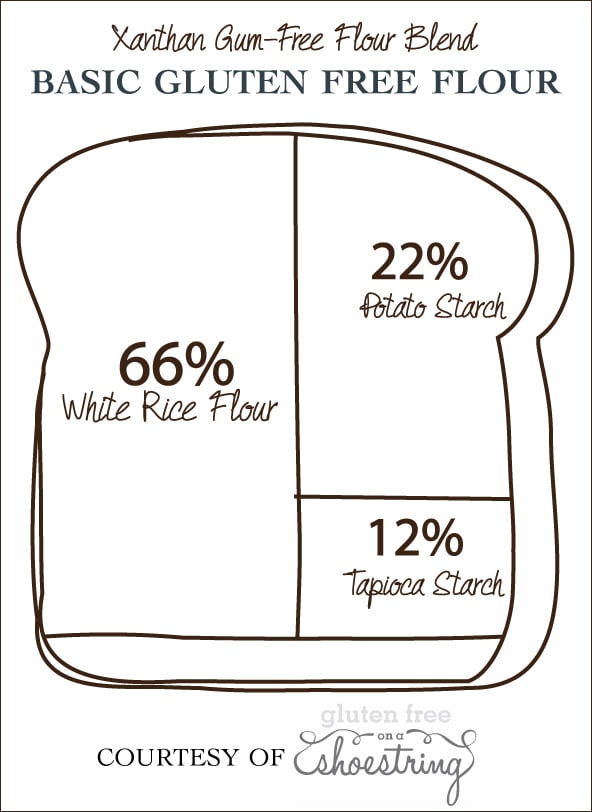 I still believe that xanthan gum is a critical component of most gluten free baking, but this basic gluten free flour blend is an important resource, too, in a certain type of more delicate recipe.
The infographic above makes short work of remembering how to make this simple flour blend. But let's review all the wonderful recipes this blend has made possible so far. Who knows where we'll go from here!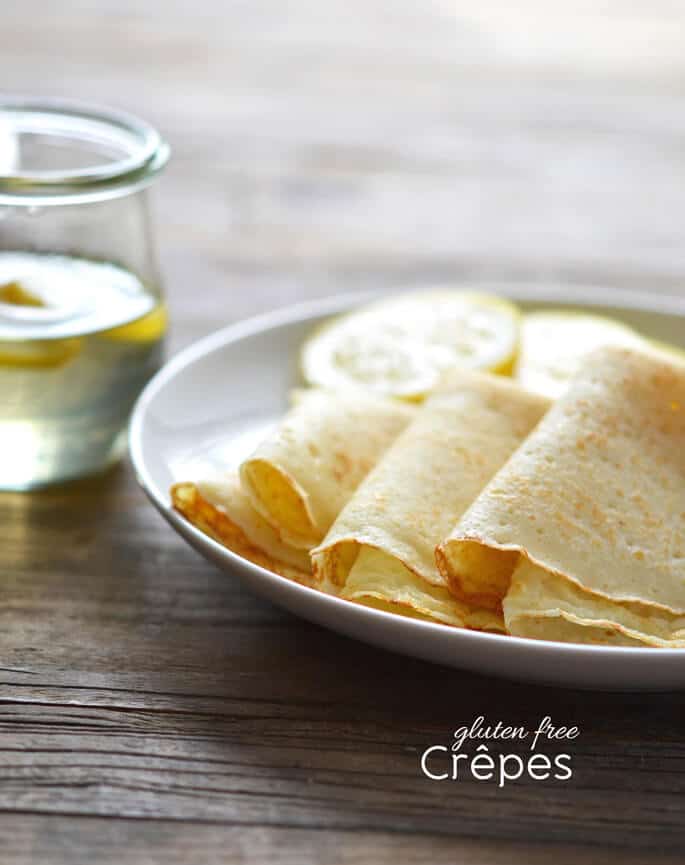 Gluten Free Crêpes: The ultimate in delicate, crêpe batter without xanthan gum swirls around that frying pan with ease.
Gluten Free Chocolate Pudding Pie: Most chocolate pudding is made with cornstarch, but cornstarch will cause pudding to leak liquid when it's chilled. This pudding, made with my basic xanthan gum-free gluten free flour blend, is smooth as silk—hot or cold.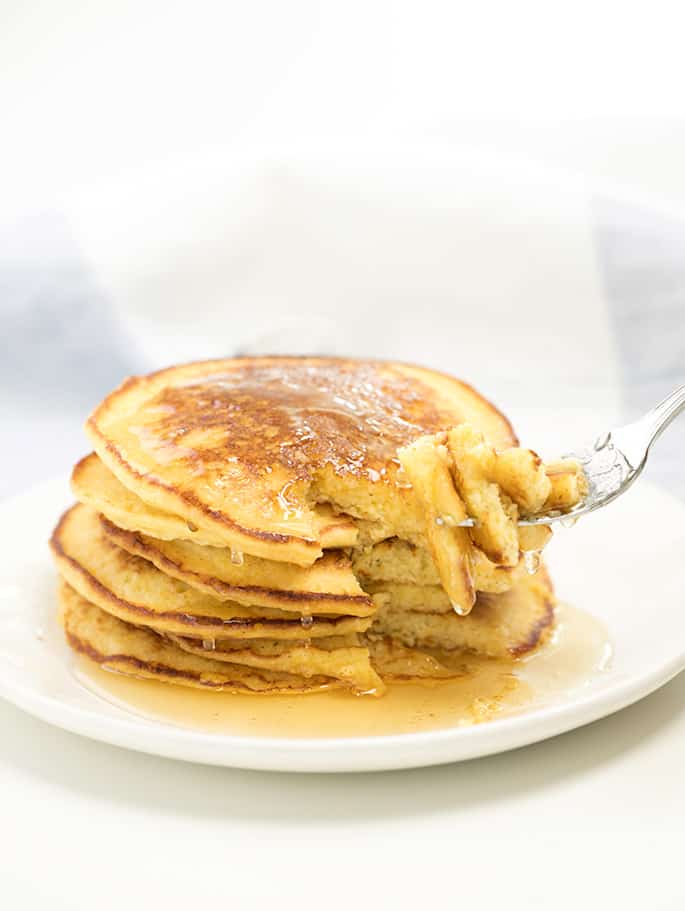 Gluten Free Cornmeal Pancakes: I have made these pancakes both with a more traditional gluten free flour blend and with my basic xanthan gum-free blend, and the xanthan gum-free variety has a much nicer bite.
Gluten Free Buttermilk Pancakes: Ah, the classic gluten free pancake. You can make it with a more traditional gluten free flour blend, one that contains xanthan gum, but you have to begin with a super hot skillet and work quick quick quick, as the batter will thicken as it stands.
This xanthan gum-free pancake batter pours with ease and makes for a tender pancake that tastes just like you remember.
Gluten Free Microwave Chocolate Mug Cake: Disappointed by every other gluten free microwave cake I had ever made, I finally got it! No xanthan gum in the flour (along with a few other secrets I spill in that post and recipe) makes for the perfect moist, tender cake for 1—even once it's cool. Quick chocolate fix!