Make your own gluten free rice a roni dish with all the right flavors, and make a great meal tonight in no time at all. Add some chicken, or leave it plain.
In case you were wondering, rice itself is gluten free.* In fact, it's one of the most useful, versatile gluten free grains. Ground super fine, it is the base for every all purpose gluten free flour blend I use. It makes the perfect side dish for almost any meal. And if you make it into gluten free Rice a Roni, you can even make it into a complete meal in no time at all!
*If you're just getting started on a gluten free diet and would like to know the basic rules, maybe you'd like to see my Ultimate Guide to the Basic Rules of a Gluten Free Diet. Everything you need to know is in that guide, along with plenty of links for a deeper dive into some important information.
So welcome back to another D.I.Y. Friday, an occasional blog series where we D.I.Y. a basic (sometimes naturally gluten free) recipe (like today's recipe for homemade gluten free Rice-A-Roni chicken flavor mix) or other ingredient that you otherwise might be inclined to buy. We'll save you money, and the bother of running to the store for every little thing. And with recipes like today's, well, you pretty much can't buy gluten free Rice-A-Roni so you have to make it yourself. It's all a little confusing, I know, but just go with it okay? My whole family absolutely loves this side-dish-that-can-be-a-main-dish and it's ridiculously easy to assemble the fragrant, flavorful dry mixes (and even dice the chicken ahead of time and store it in the refrig), so everybody wins. You hear that? Everybody wins!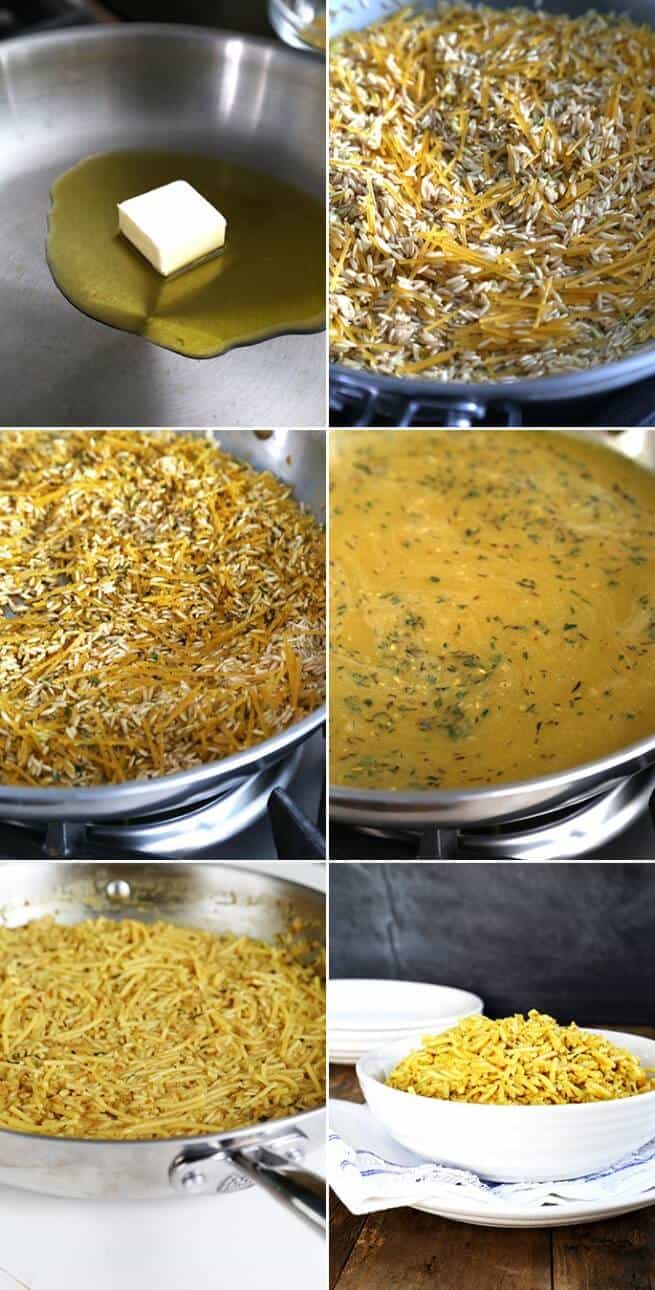 If you've ever made the actual boxed, gluteny Rice-A-Roni, you know how this works. My method is a teeny tiny bit different than the method on the box, but don't trouble yourself over it. I just find that this way works best for this particular copycat recipe.
When the Rice-A-Roni people tell you how to add chicken to the chicken flavored box, they tell you to cook it with the rice and pasta. But it only takes a few moments to sauté it separately, and it results in much more flavorful chicken that is never, ever overcooked.
Serve it with chicken, or without. But most importantly, please explain to me why they called it the "San Francisco treat." I mean, really. (!)