Making fresh gluten free pasta at home is a labor of love. It's a simple process. All it takes is the right recipe—and a little time. Find out exactly how to do it!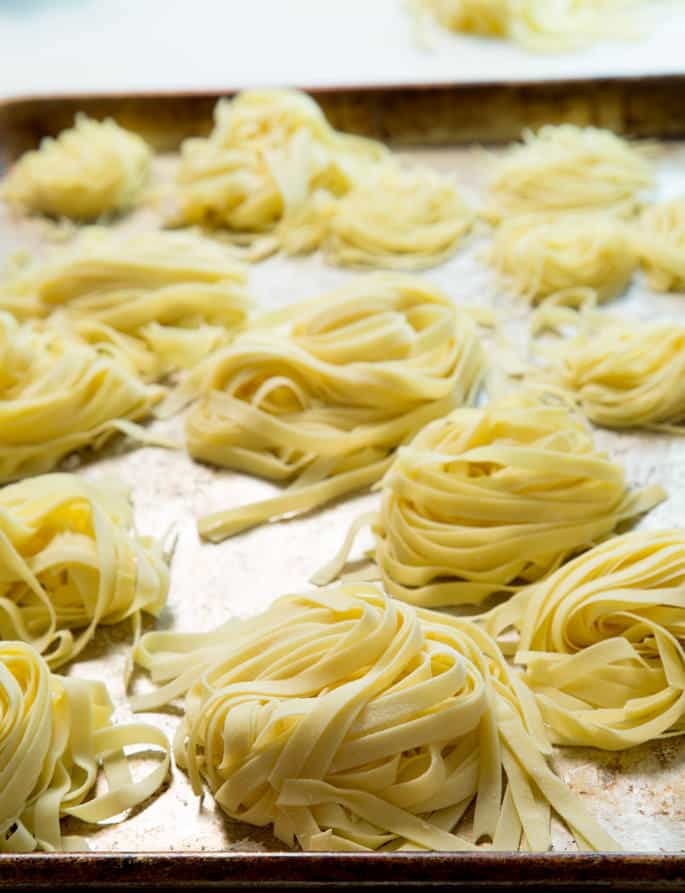 Why make homemade fresh gluten free pasta?
The first time I shared a recipe for homemade gluten free pasta here on the blog was in 2009. I was concerned that I was creating unrealistic expectations for my children.
It was one of the first times that my son made the connection between scratch cooking and, well, cooking not-from-scratch. He was 5 at the time.
My kids see me boiling store-bought dried pasta all the time. No biggie. But when they first saw me make fresh pasta, my son started thinking. When he finished his dinner of homemade ravioli, he asked, "Hey, Mom, wouldn't it be cool if you made your own water?"
Now, years later, I still I don't make homemade pasta very often. I have other recipes to develop and cookbooks to write.
And there's the rest of life, that simply gets in the way. But when I do make homemade gluten free pasta? My son, now 16, doesn't wonder if I'll be making my own water next. Or water into wine.
Instead, he asks, "why would you do that, when you can just buy it?" Ah, the blessings of having children… Oh, and if you love the idea of making fresh pasta but just can't swing it right now, here are 8 excellent brands of gluten free dried pasta to try.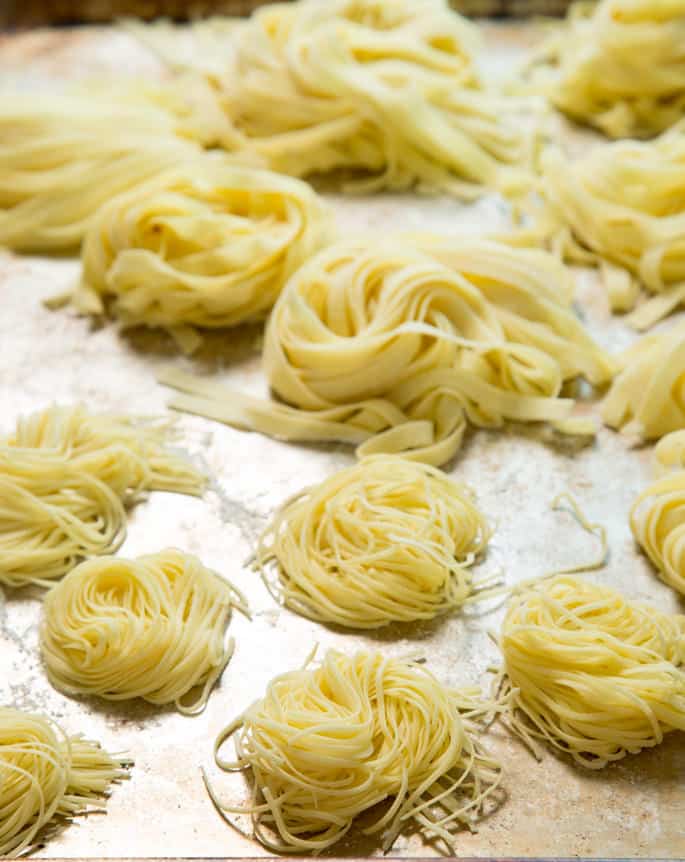 It is, indeed, a fair question. Why would anyone make fresh pasta when dried pasta can be had at every grocery store—even when you're gluten free?
Fresh pasta is just really really special. There are a couple varieties of fresh gluten free pasta that you can buy, mostly at Whole Foods. I admit, I'm sometimes tempted to try just one package.
But at over $15 for 9 ounces, it just isn't happening. You don't need a pasta machine to make this gluten free pasta recipe, although I do have one.
Sometimes, I use it, and sometimes I don't. But with the holidays approaching, if you're feeling ambitious, you should know how to make it.
Oh, in case you've ever wondered how to take that pasta and shape it into fresh gluten free tortellini…