The 10 best gluten free Thanksgiving recipes I know are right here. Everything from mashed potatoes and gravy, green bean casserole and spoon bread to cranberry bread, dinner rolls and Dutch apple pie. No time to waste, so let's get started!
We're down to the wire. It's go time. You've done your shopping (hopefully), and maybe you already have everything all planned out. I have a list, and this is mostly it. There are a few elements missing, like my holiday ham and slow cooker turkey breast I've made for the last few years. I shared those recipes in the Thanksgiving menu bonus I included for readers who purchased my newest cookbook, Gluten Free Small Bites.
[If you aren't already a subscriber to my email list, sign up right now and you'll have one more chance to get those preorder bonuses if you buy the book.]
The 10 recipes below are the best gluten free Thanksgiving recipes I know. These are the recipes I plan to make for my family on the Big Day. These are the recipes that my family asks for as soon as November rolls around, just to make sure all is right in the world. And I'd like nothing more than to share them with you.
Make this gluten free turkey gravy ASAP with some roasted dark meat turkey parts, or after you make the real deal turkey on the big day. I usually wait until the day-of, but there's an option if you're aiming for a stress-free holiday.
I strongly suggest you use the simple gluten free flour called for in this recipe, and not cornstarch, to thicken your gravy. Cornstarch gravy will "leak" liquid as it cools.
Gluten Free Green Bean Casserole: Easy homemade cream of mushroom soup is the secret to the perfect gluten free green bean casserole.
Make your Thanksgiving table better than ever this year with crisp-tender green beans, cream of mushroom soup and homemade crispy onions.
Easy homemade creamed corn starts with the simplest gluten free roux (just a liquid thickener made of fat and basic flour). Then we add milk, salt, pepper and sugar and finally, of course, plenty of corn kernels. Just be sure to use frozen, and not canned, corn. It's still inexpensive, but it's just like fresh!
This holiday gluten free cranberry bread quickbread recipe has quickly become one of the most beloved here on the blog. It's easy to make using ordinary pantry ingredients, and it has the perfect balance of sweet and tart. Plus it's soft and moist. 
This savory gluten free cornbread stuffing has quickly become my go-to stuffing recipe. Make the cornbread ASAP, then wrap it tightly and stash it in the refrigerator. Cook down the celery and onions and put them in a sealed container in the refrigerator, too.
On the big day, just combine all the ingredients and bake, for a stress-free meal!
Tender and light gluten free drop biscuits are ready in 20 minutes, start to finish. They may not be flaky and layered, but you can't beat the taste or the convenience. Especially on a big holiday, these are your go-to biscuits. At least they're my go-to biscuits!
This incredibly moist easy gluten free sweet corn spoon bread has just the right balance of creamy and fluffy, with only the slightest crust on the edges. The gluten free Jiffy-style corn muffin mix can be made ages ahead of time and stored in the pantry.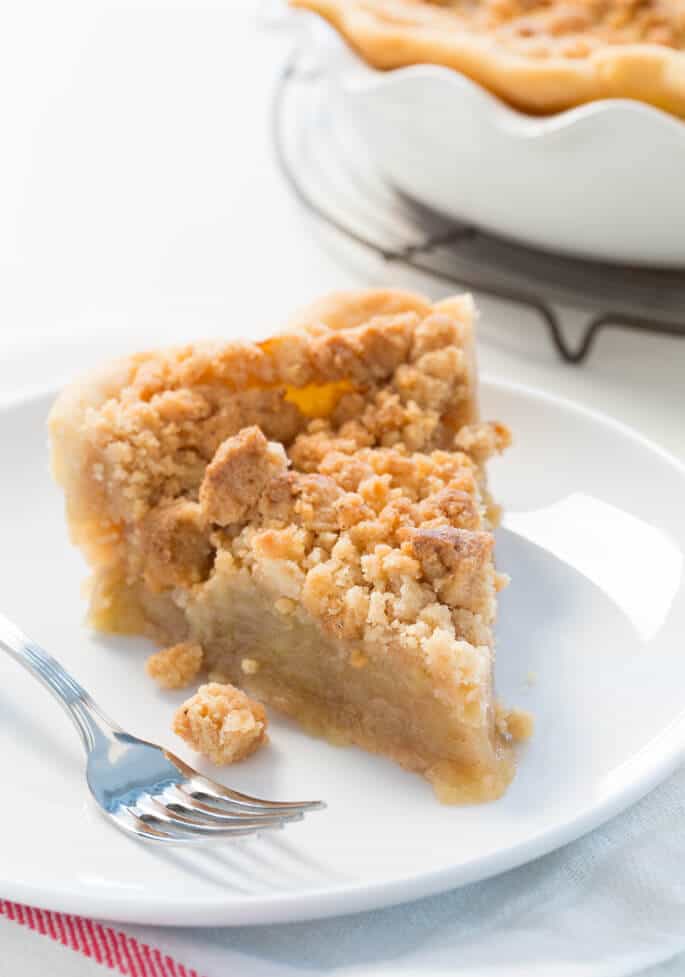 Gluten free Dutch apple pie is made with a simple pie crust on the bottom, filled with over 2 pounds of thinly-sliced, tart apples and topped with a warm crumble topping. It's like the very best parts of apple pie and coffee cake got together to make your holiday perfect. 
Dress up your holiday table with this smooth, rich gluten free pumpkin cheesecake. It's made with pumpkin puree and pumpkin pie spice, a pumpkin cookie crust, and covered in rich chocolate. This year, I'm making this cheesecake instead of pumpkin pie. But you can make both. :)
Finally, last but not least, this recipe for soft and tender gluten free Hawaiian rolls makes the perfect gluten free bread for everything from dinner rolls to burger buns.
An enriched dough, it's quite easy to work with and browns beautifully, with or without an egg wash on top. For a more savory roll, replace the pineapple juice with milk.
From my family to yours, happy gluten free Thanksgiving! ?