Smooth, creamy and rich, this classic recipe for gluten free pumpkin pie is the very best way to dress up your holiday table. Make it with a pumpkin filling, or even as a sweet potato pie. The choice is yours!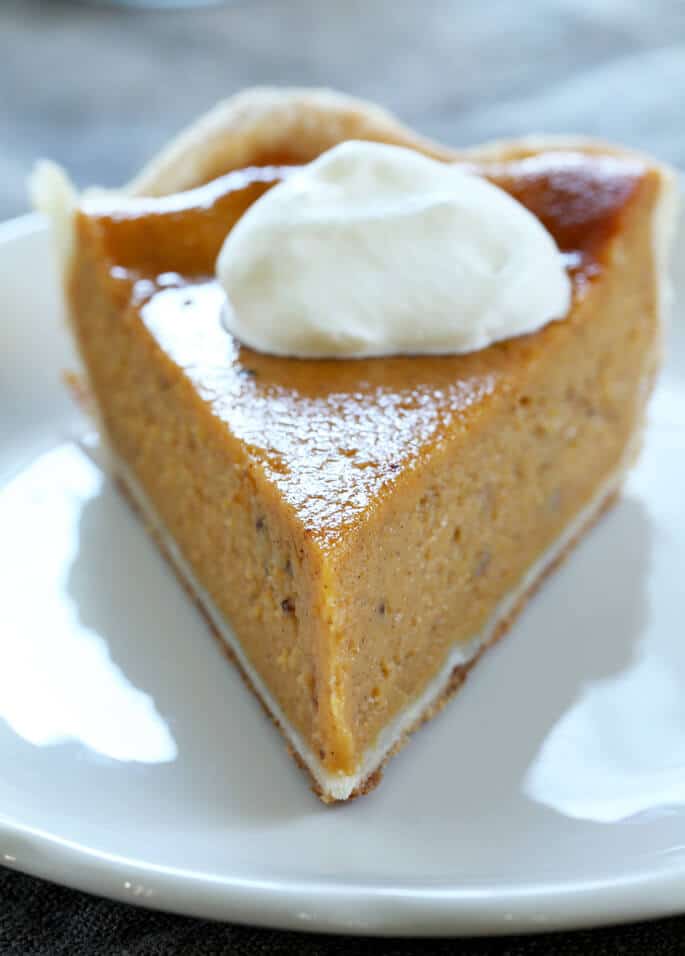 When we made such a lovely, extra flaky and extra tender gluten free pie crust, you knew it wouldn't be long before we filled it with the season's very best pies. Perhaps no gluten free holiday pie is more classic and some might say more essential to a properly dressed holiday table than the perfect gluten free pumpkin pie. And this is, indeed, the most perfect pumpkin pie.
But did you know that you can use the very same recipe to make sweet potato pie? Both pies are rich and lightly spiced, with a smooth and elegant custard filling and a light and flaky crust. The sweet potato pie is just a tad sweeter with slightly more depth of flavor.
There are few options when it comes to this classic pie. Not only can you make your filling with either pumpkin puree or roasted sweet potato puree (instructions on how to roast your sweet potatoes included below), but you can use either evaporated milk or heavy whipping cream. I'm more than a little partial to the heavy whipping cream version, as it's just richer. There's no two ways about it. The pie still sets up beautifully either way, though.
There's also an option when it comes to the pie crust, of course. If you'd prefer a more classic pie crust to my sour cream crust, just use the crust recipe from my classic gluten free pie crust, but halve all of the ingredients as that recipe is for a double crust. Or make the whole crust recipe… and two pies!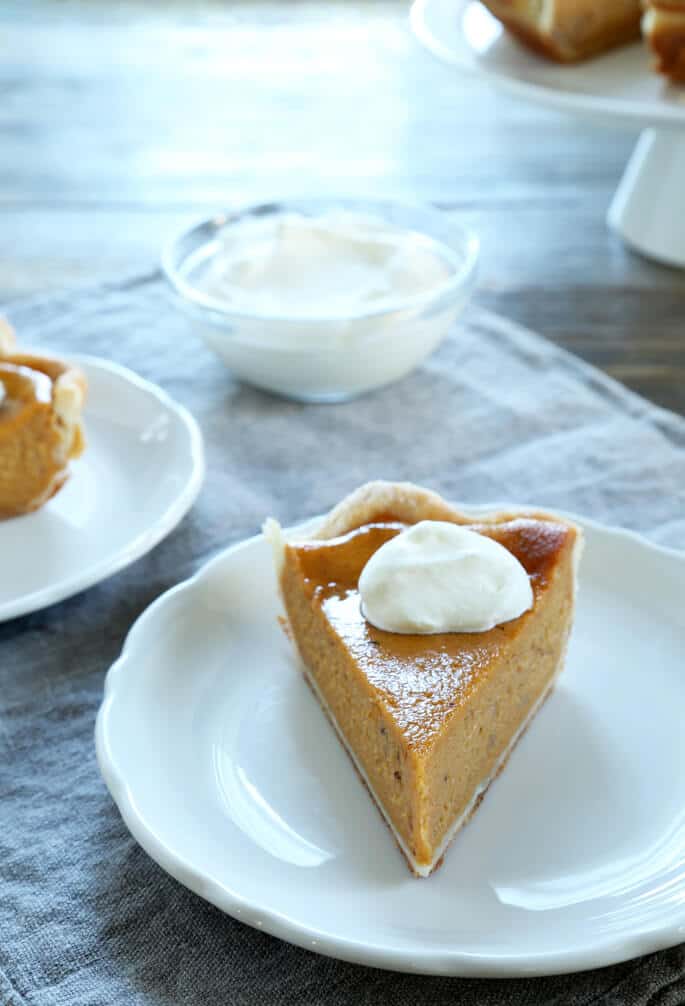 In the interest of a peaceful and stress-free holiday, this pie can be baked completely ahead of time (right now, in fact!), cooled completely, then covered tightly with plastic wrap and frozen until you're ready to serve it. Defrost it in the refrigerator overnight, then allow it to sit on the counter for at least 30 minutes before slicing and serving. The pumpkin (or sweet potato) custard filling will still be smooth, the crust as flaky as ever. Happy holidays all around!