So much attention gets paid around the holidays to The Bird ?. Amiright? It's not wrong, of course, since a well-cooked turkey takes time and loving attention. It greedily hogs oven space, too, right up until the last minute, so everything else, you're making has to revolve around it. But the real stars of any holiday meal, if you ask me, are The Sides ?. There are so many sides that we generally only make this time of year (*such a shame*), and we all crave them as the big day approaches. A new favorite this year, though, is going to be this creamy, sweet homemade creamed corn.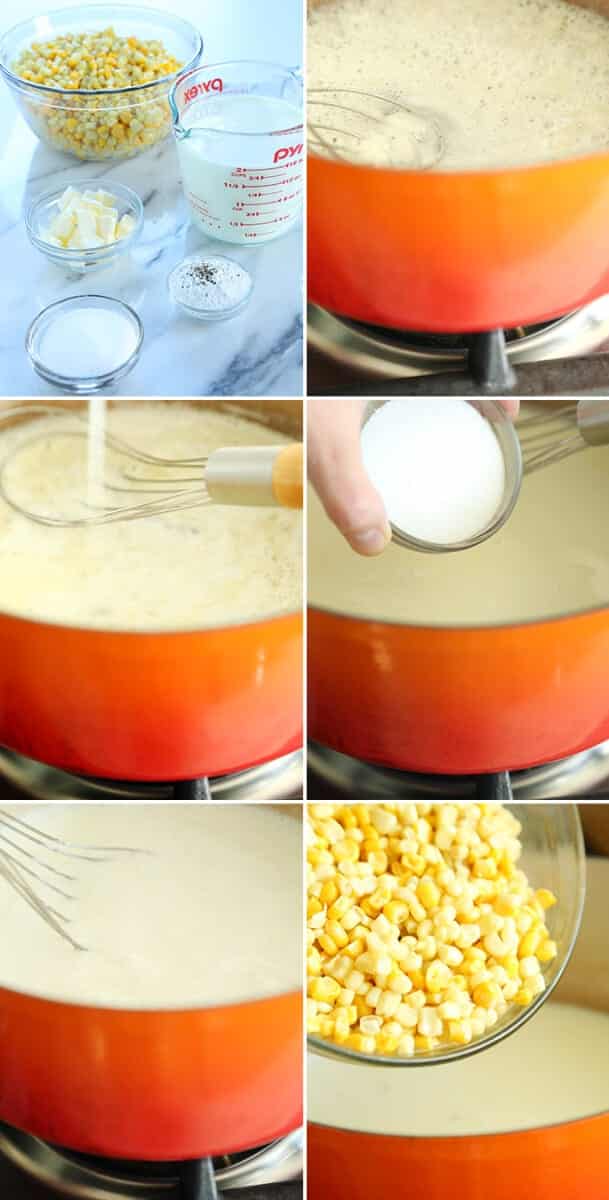 Like cranberry sauce from the can, for some families, creamed corn is simply never homemade. But it takes mere minutes to prepare (so does homemade cranberry sauce!), and it kicks the canned stuff right in the keister. It starts with the simplest gluten free roux (just a liquid thickener made of fat and basic flour) to which we add milk, salt, pepper and sugar and finally, of course, plenty of corn kernels. I always use frozen corn, since I'm a big fan of frozen vegetables and unless it's the middle of the summer I'm not going to fuss with fresh corn.
One of the biggest strengths of this recipe for homemade creamed corn is that, unlike the canned stuff, you can customize it to your family's tastes. If you like it thinner, add a bit more milk. Thicker? Just cook the mixture a bit longer before adding the corn kernels. Long live easy peasy homemade holiday sides!