This gluten free cranberry bread is super moist, lightly sweet and only just a bit tart. It's the perfect quick bread for your holiday table!
Cranberries are a bit of a funny little fruit. They can be so tart that they make you pucker just to think about them. But they cook down quickly, so they're barely recognizable—especially when you add some sugar. Since this is the time of year we have to bake and cook with cranberries. And with this gluten free cranberry recipe, you'll want to.
A proper quick bread should be perfectly browned on the outside, then soft and lightly sweet on the inside. This is definitely a proper quick bread. It takes about an hour to bake, since there is plenty of moisture in the batter. The reward is a super moist and tender bread, and one that doesn't burn during baking.
The fresh cranberries are indeed tart. They have a tendency to clump, like anything you might mix in to quick bread batter. You want them to be spread all throughout the batter during baking.
Just be sure to follow the instructions below for halving the cranberries, and then tossing them with a tablespoon of the dry ingredients before folding them into the batter. It helps them stay put during baking.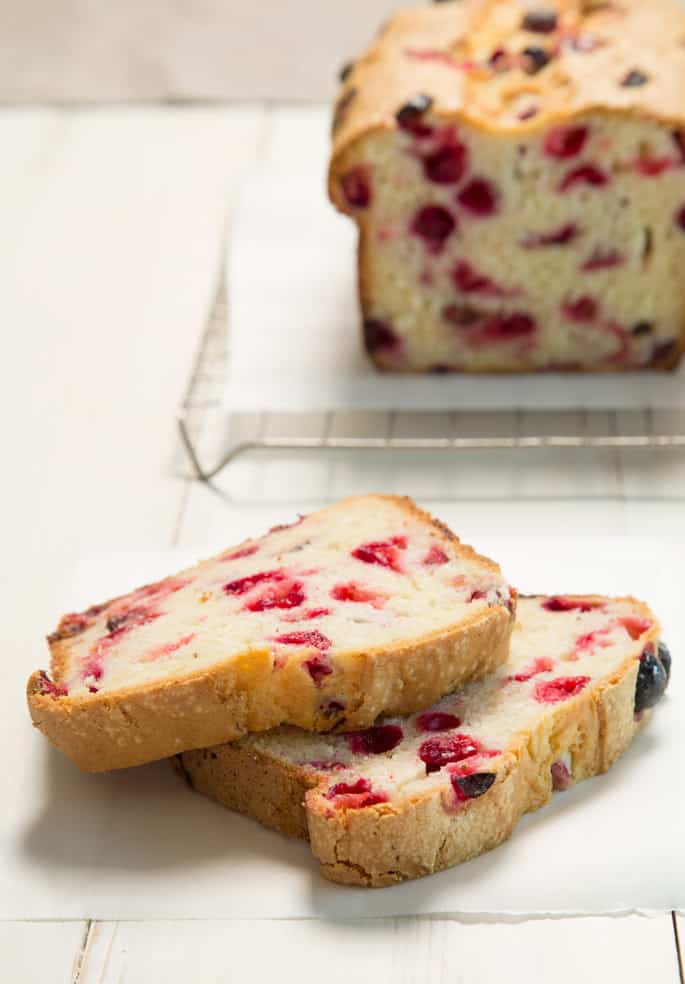 This classic holiday quick bread should be on every table this season. To make it into a cranberry-orange quick bread, add the zest of one small orange to the batter. For even more orange flavor, squeeze the juice out of that orange, too, and use it to replace some of the milk in the recipe. The batter may look a bit curdled, but it will bake beautifully.