If you're looking for the perfect side to almost any meal, this naturally gluten free cornbread recipe is just the thing.
The only grain is cornmeal—no rice flour blend—and this forgiving recipe can be made with sour cream or even milk (nondairy is fine!) instead of yogurt.
As you can see here, I baked the cornbread* in a cast iron skillet. But only because, well, I love baking in a cast iron skillet.
Nothing heats as evenly or bakes as well as a cast iron skillet. It creates the most distinctive, lovely crust, without any input from me. But this recipe happens to be incredibly versatile.
*If you're just getting started on a gluten free diet and you're wondering if corn is gluten free, for example, it is! Please check out my Ultimate Guide to the Basic Rules of a Gluten Free Diet. Everything you need to know is in that guide, along with plenty of links for a deeper dive into some important information.
Over the years, you have written to me, telling me that you made it with granulated sugar instead of honey, milk instead of buttermilk or yogurt, shortening or coconut oil (or even vegetable oil!) instead of butter.
And every single one of those modifications has turned out a delicious cornbread. Beat that!
Just so we're clear, I have not tested this recipe myself with every single one of these substitutions so I can't really vouch for them personally. But when every other blog comment seems to be asking about substitutions.
The best I can usually do is to advise you to experiment (I am but one person! I can't make every recipe every imaginable way!), this recipe is a bit different. Experiment with confidence. This recipe can handle it.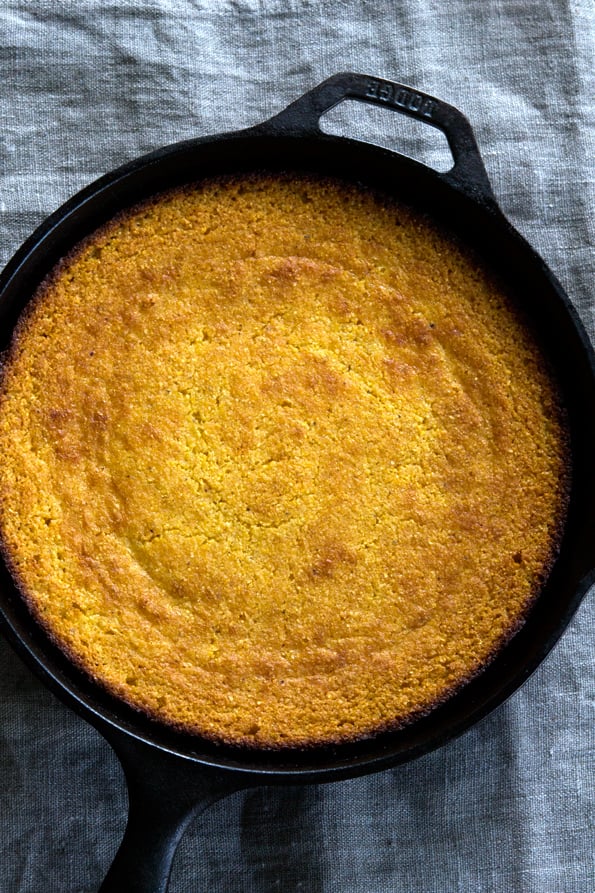 And at least consider making this gluten free cornbread in a cast iron skillet, if you have one. It's just … so nice. This cornbread is only lightly sweet, so it can be served savory (I usually serve it with chili) or sweet.
I've even made it into a simple gluten free cornbread stuffing, and it's my favorite holiday stuffing yet.
Push play ▶️ to watch me make this simple cornbread
Then it's your turn!