This easy gluten free breakfast casserole is made with my simple homemade GF pancake mix, frozen hash browns, eggs, milk and your favorite smokey meat. Make breakfast or brunch feel like a celebration, any time!
I consider anything a casserole that's baked in a 9-inch x 12-inch baking dish, and needs little more than a simple salad to call itself a complete meal. Bonus points if the casserole can be served for breakfast, brunch—or even dinner.
This gluten free breakfast casserole ticks every single box. It's a winner of a dish, for a holiday brunch or a weekday meal. And it's endlessly customizable, too. It's similar to a crustless quiche, like this Crustless Kale Quiche from Dishing Delish, but it has more structure like a casserole.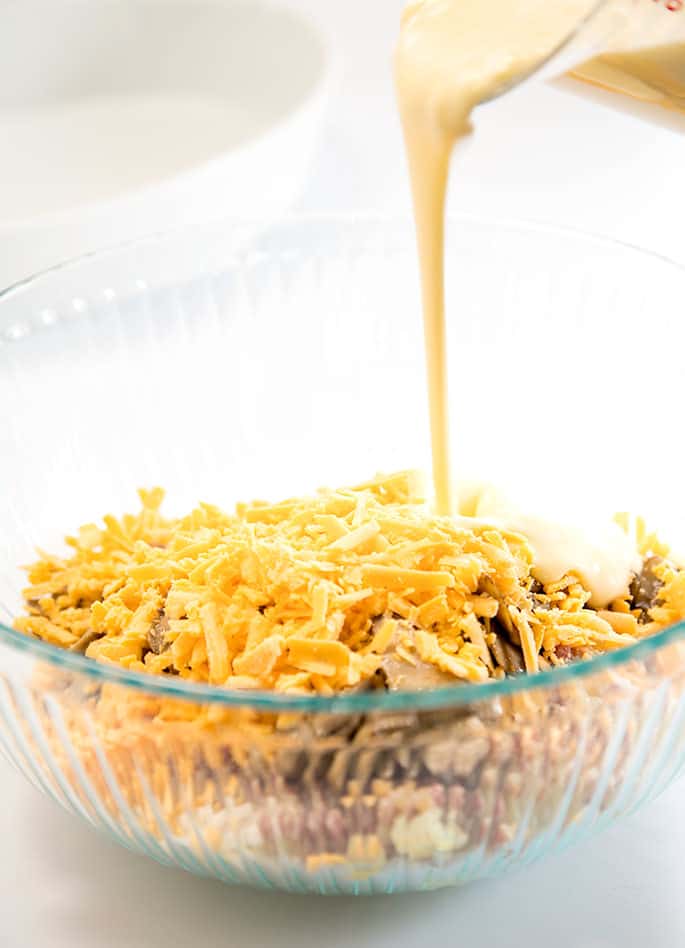 This cheesy hash brown breakfast casserole has a few essential elements:
Frozen (or homemade) hash brown potatoes,
Eggs,
Milk,
Shredded cheese.
The rest is up to you because those main 5 elements provide the base for your creativity. I highly recommend adding your favorite diced cured meat (ours is pancetta, which I buy already cubed), onions and mushrooms.
You could replace the mushrooms with any other sautéed vegetable, like diced sweet peppers or carrots. The yellow onion could be shallots or leeks instead.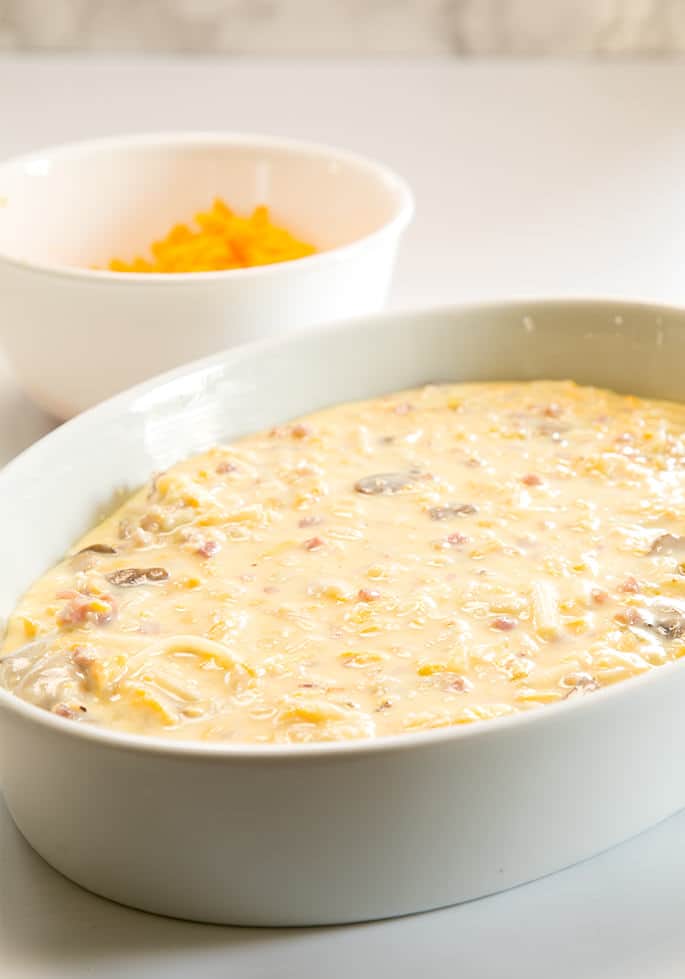 This hash brown breakfast casserole is similar to a gluten free quiche, because it's made with a base of eggs, milk, and cheese. But the addition of pancake mix and hash brown potatoes make for a truly unique dish.
Once baked in the casserole, the potatoes provide a special creamy texture and flavor. I've made this recipe with both frozen hash brown potatoes, which are easy enough to find in any well-stocked grocery store (in the U.S. at least, Ore Ida brand is gluten free), and with homemade hash browns.
I've included instructions in the recipe below for how to make your own homemade. If you're going to make them homemade, make at least 5 pounds of potatoes, and then freeze what you don't use right away.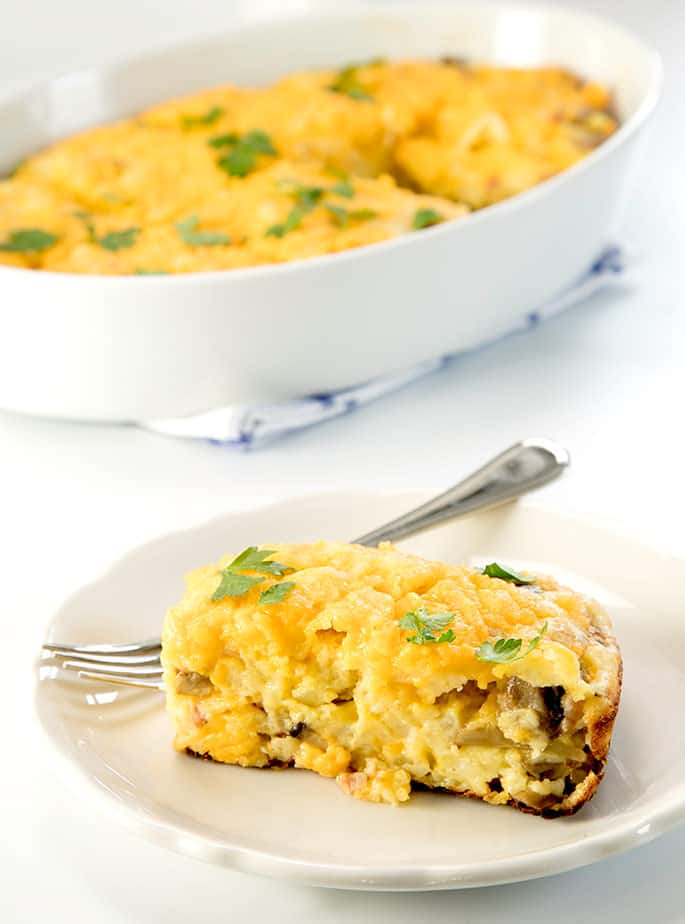 One of the best parts about this recipe is that it can be assembled the night before. Just store it, covered, in your refrigerator overnight, and then bake it fresh the next morning. Perfect for a holiday brunch and any other celebration, large or small.