The very best gluten free recipes of 2017, from number 17 all the way through number 1. For the 8th year since I began writing this blog in 2009, we're counting down the most popular recipes here on the blog.
This time, to qualify as the best, the recipe had to be posted when the calendar said 2017. So get ready!
There are 17 recipes on this list, and every other year that I've done this "best of" list, all blog recipes have been eligible. But this year I noticed that nearly all of this year's best recipes, by pageviews, would be the same as the best gluten free recipes of 2016. That's just kind of the way it works with an established blog. Most of your traffic comes from the same handful of recipes.
And honestly? That wouldn't be any fun. So this year, I decided to shake things up. To be eligible for this list of the best gluten free recipes of 2017, a recipe had to be posted on the blog when the calendar said 2017.
That means that the absolute newest recipes, the ones that were posted in the last few months, have very little chance of ever making it on this list since they simply haven't had as many days out there to build up pageviews. No system is perfect, though, so I'm just going with it!
You mostly visited these pages on the blog from Google and Pinterest, and of course from my emails. And in 2017, I even released my very first online products to my email list only, so be sure to sign up (it's free!). All in all, these are the recipes you've loved the most.
In 2018, I will endeavor to repeat these successes. As always, there will undoubtedly be some fails. But I hope you'll stay with me through thick and thin, as I promise to stay with you. I have every intention of blogging until the cows come home.
So let's get to it. Here they are, from #17 through #1. For each individual recipe, click the photograph or the highlighted hyperlink below it.
Coming in at number 17, is this gluten free chocolate banana bread. With plenty of melted chocolate and cocoa, plus sour cream and of course lots of bananas, it's a moist, tender and flavorful riff on the original.
Number 16 is our hearty and "wheaty" tasting gluten free brown bread recipe. It's sure to be a family favorite. It couldn't be easier, and you don't need a bread maker. You're the bread maker!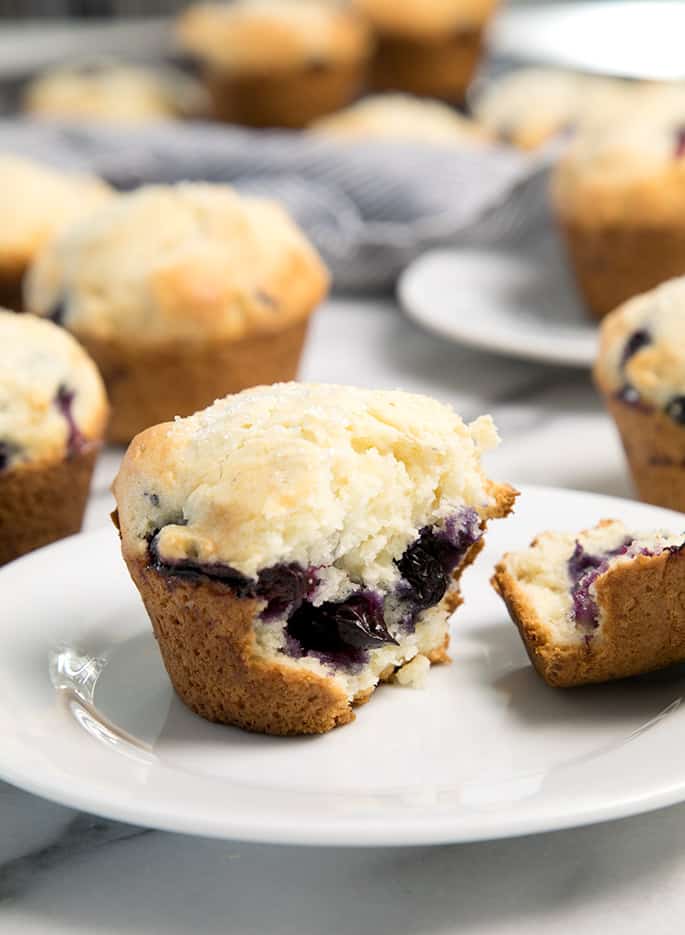 Allow me to introduce you to number 15. These classic gluten free blueberry muffins are crisp on the outside, soft and tender inside. So easy to make, and they taste just like they came from your favorite bakery.
These gluten free snowball cookies should be super proud to come in asNumber 14 since they're so new to the blog. Also known as Russian tea cakes and Mexican wedding cookies, they're super tender butter cookies, made with chopped nuts and always covered in powdered sugar.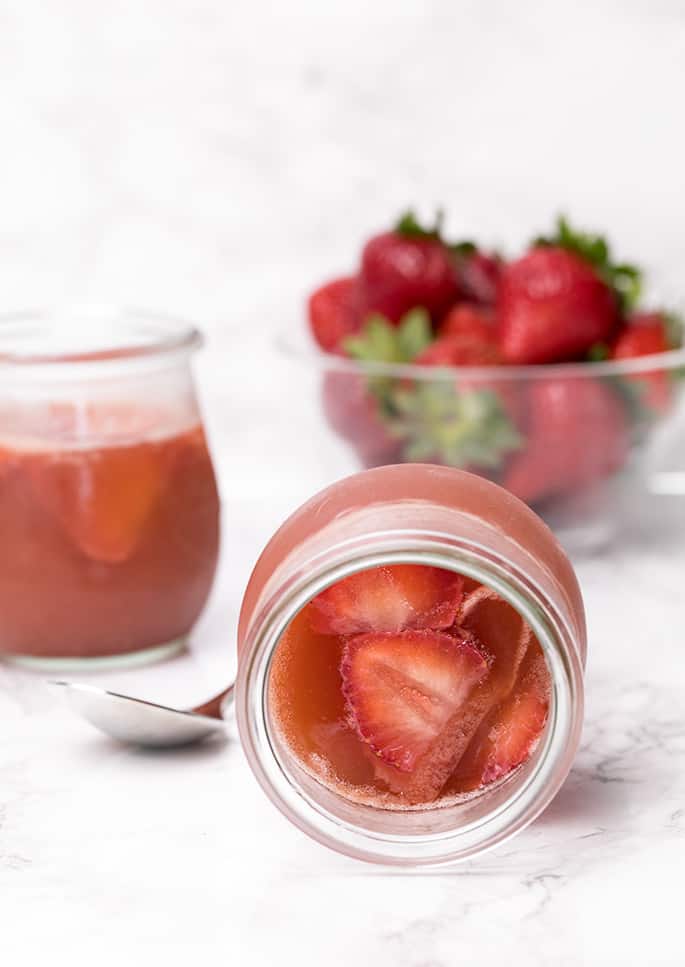 Ditch the box, and make homemade jello style gelatin at home. Number 13 is so easy, with only a few ingredients—and it's actually good for you. So when the kids want Jello, you can say yes—and be as happy about it as they are.
Light, tender and soft, with a soft crust, number 12, also known as gluten free English muffin bread, is the easy white sandwich bread you've been searching for!
If you've been thinking of baking some gluten free bread, and you're not sure where to begin, may I make a suggestion? Start with this recipe. There's no real shaping, as it's a batter dough by nature.
Not to be outdone and even though it was just recently posted on the blog, coming in at number 11 is the gluten free white sandwich bread you've been missing in your life. This soft and tender bread bends and squishes, and has a lovely bakery-style crust.
It's also the recipe from my first cookbook that I never, ever thought I'd share so freely on the blog. I guess I'm maturing!
Number 10 is these never-fail bakery-style gluten free vanilla cupcake. They're incredibly moist and tender, and can even easily be made dairy free, too. If you're looking for a go-to cupcake recipe, this is it.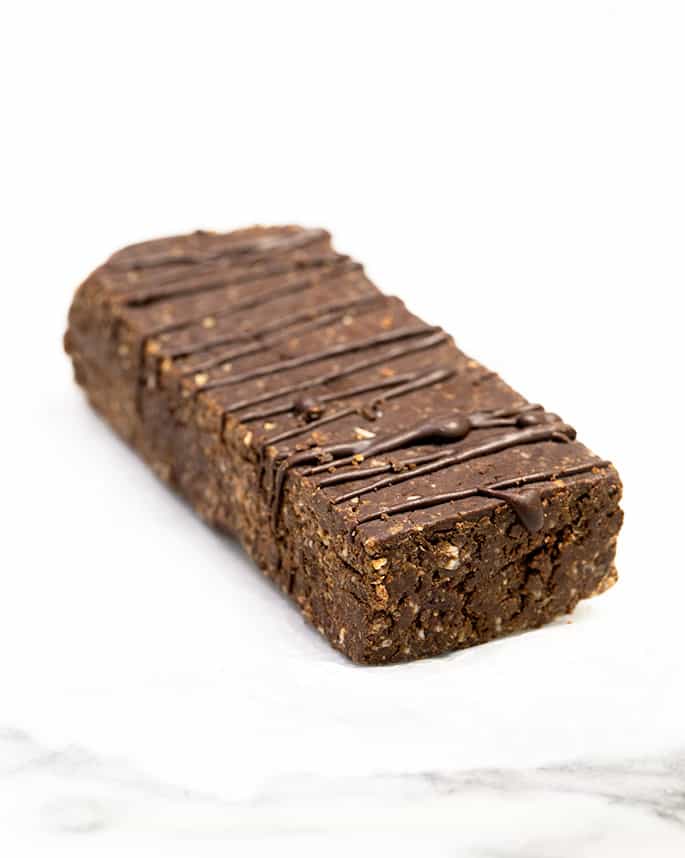 Number 9 is these homemade protein bars. They're no-bake, endlessly customizable energy bars. Just like Luna and Power bars, and made with your favorite protein powder. This recipe is not like those other fussy, confusing recipes out there and it's so easy to make it to your family's tastes.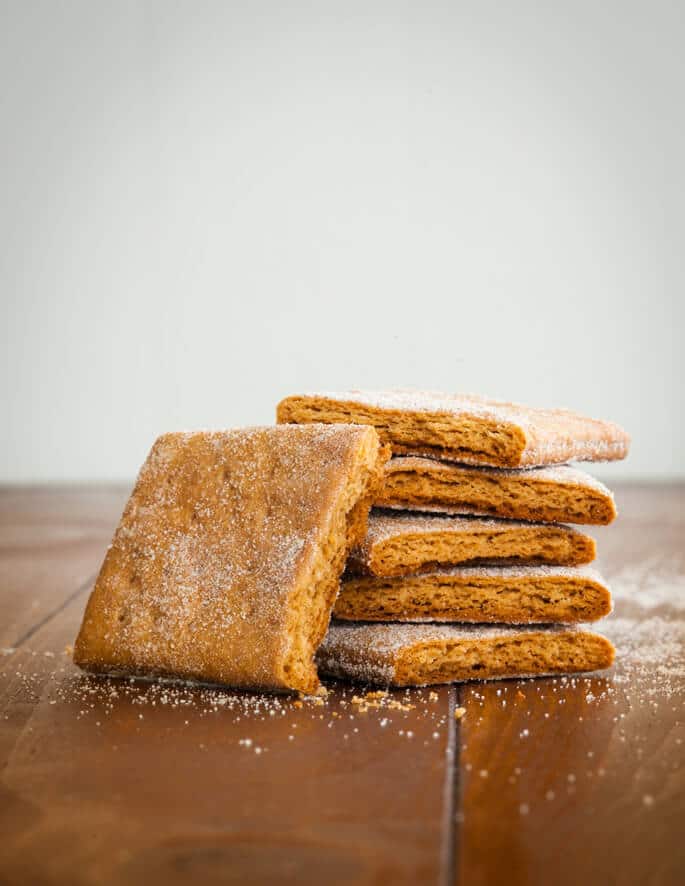 The perfect recipe for gluten free graham crackers comes in as number 8. All the taste and texture of a "real" graham cracker—just like Nabisco, but safely gluten free. And absolutely perfect for making into graham cracker crumbs for all sorts of no-bake treats.
Black bean brownies are a special kind of flourless gluten free brownie, and this amazing recipe doesn't taste at ALL like beans. Really! Tasting is believing. Meet number 7.
Number 6 is this gluten free apple crumble recipe. It's loaded with the season's best apples and topped with crisp chunks of apple spiced goodness. Make it with or without oats!
Number 5 is our flourless chocolate cake. It's one of those restaurant-style desserts that it's tempting to think is too fussy to make at home. It's naturally gluten free, and easy to whip one up at home anytime.
Tender and light gluten free drop biscuits are not only number 4 on our list, they're ready in 20 minutes, start to finish. You can't beat the taste or the convenience.
Number 3 is this Paleo pizza crust. It tastes just like the real thing but it's made without gluten, grains, or dairy. It's the perfect primal canvas for all your favorite toppings, and my family and I make a few times a month—minimum.
Coming in at number 2 is these super healthy banana oatmeal muffins. They're naturally gluten free and so simple to make. I typically like to make the batter for these muffins in the blender, as it's the only way to make a smooth batter. And a smooth batter leads to a smooth muffin.
And finally, the most popular gluten free recipe of 2017 here on the blog is cheesecake bites. They're nothing more than little chocolate-covered morsels of creamy cheesecake, but everything mini is exciting and, well, better. No special equipment and no water bath needed, since chocolate covers any cracks.
Cheers to a 2018 filled with great gluten free food, and lots of advice and love. From my gluten free family to yours, happy new year. ???
Love,
Nicole