This tested recipe for traditional gluten free pound cake is moist and tender, dense and buttery, just like you remember. It always gets rave reviews!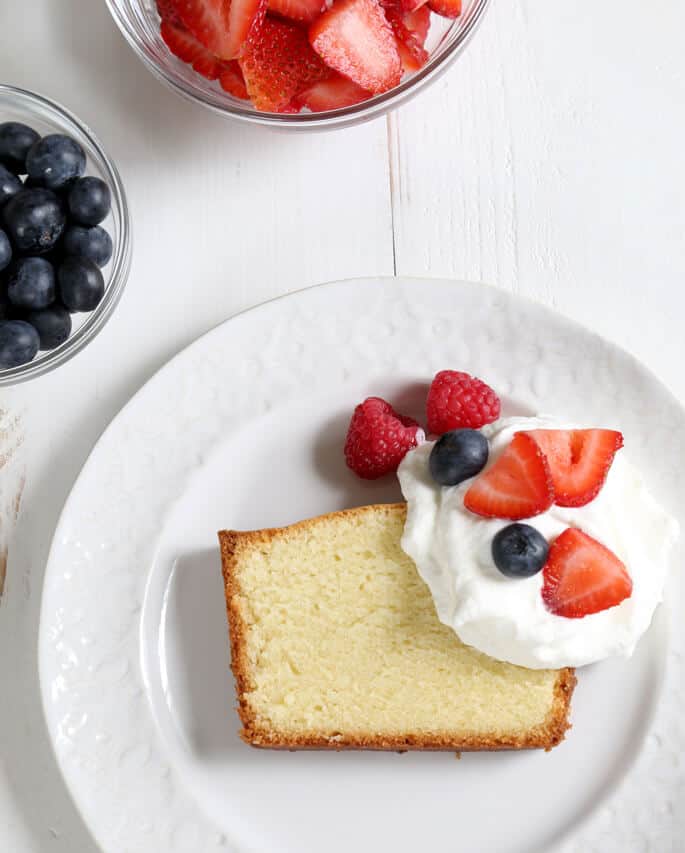 Why is it called a pound cake?
A traditional pound cake is so named because it's made with a pound of flour, a pound of butter, a pound of sugar and a pound of eggs. Even so, most of the pound cake recipes I have shared with you have called for both butter and cream cheese.
But there's certainly something to be said for tradition. And this is precisely the sort of pound cake that is perfect for layering into a lovely warm-weather trifle with all sorts of colorful berries.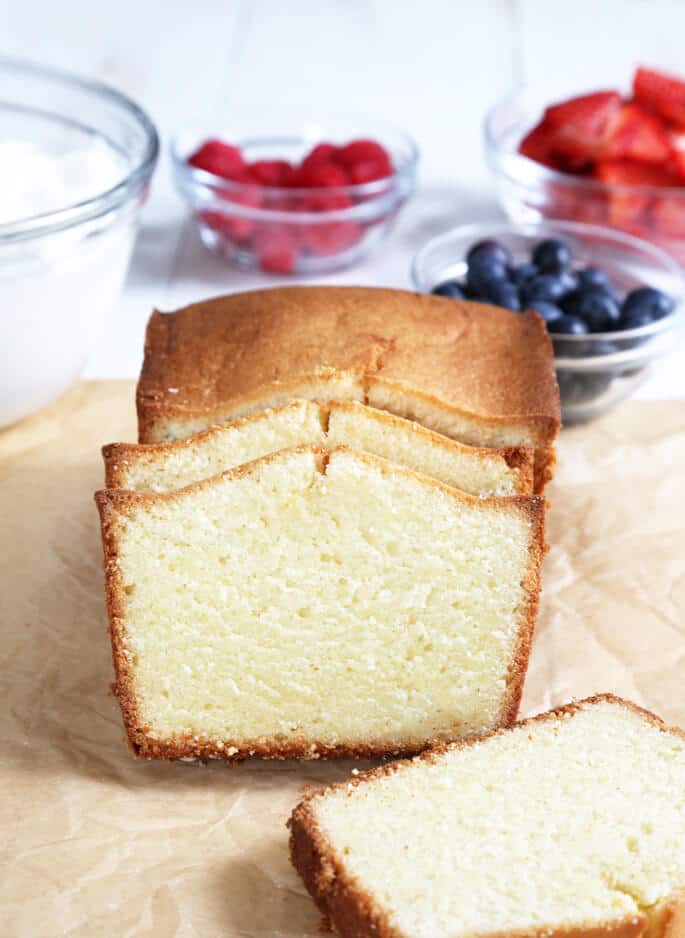 Gluten free pound cake means tweaking the original formula
I've said it before, and at the risk of making you cross with me I'll say it again: gluten free baking requires gluten free recipes. So the traditional formula for a pound cake just doesn't work perfectly for gluten free.
This recipe in particular (unlike most recipes for pound cake) only makes 1 loaf, so it's more like a half pound of this, a half pound of that as a starting point anyway.
Feel free to double, though, if you're looking for 2 loaves or you'd like to make the recipe in a bundt or tube pan (just watch the baking time).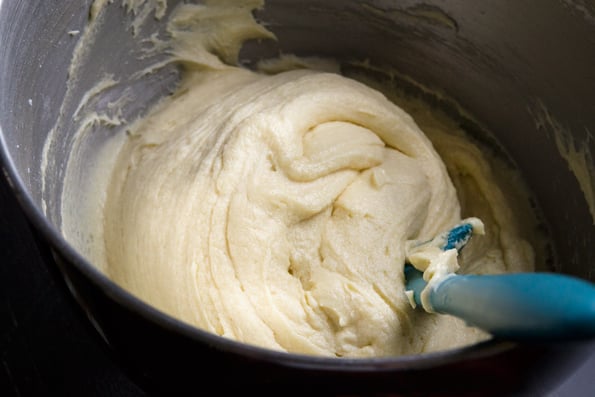 The batter is smooth and silky, and very thickly pourable. Once you add the eggs to the beaten butter and sugar mixture, it may look a bit curdled but it will smooth right back out when you add the flour mixture.
As always in baking, the temperature of the ingredients very important. In a recipe this simple, it's especially important. The butter and eggs must be at room temperature for everything to combine properly.
If you add cold eggs to room temperature butter, the butter will clump. To bring cold eggs to room temperature, place them in a warm water bath and allow them to sit for about 15 minutes.
Cold butter can be chopped and microwaved for 10 seconds, no longer. Be sure to stop before the butter melts. If you don't blend the ingredients properly, the butter will clump and then melt and leak out during baking.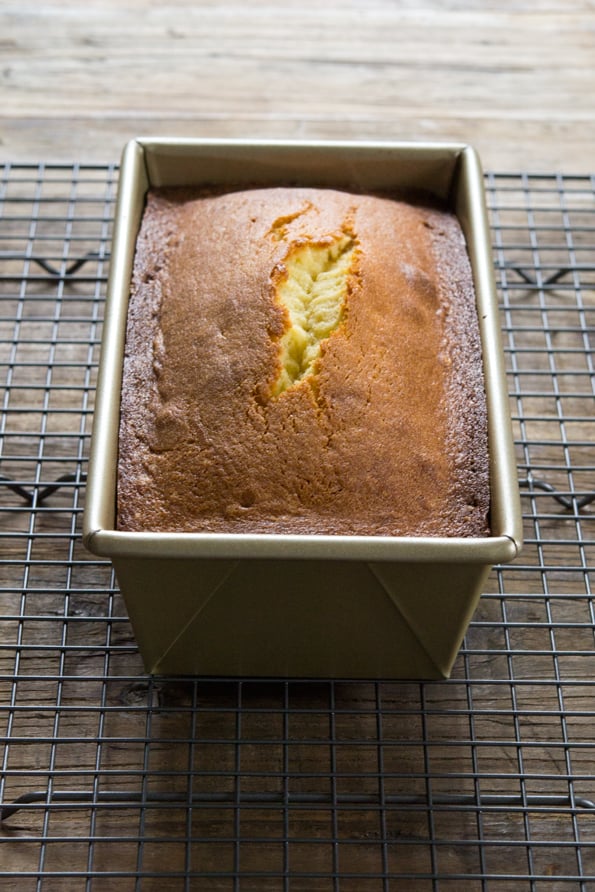 There's nothing else quite like the smooth baked interior and slightly crispy, perfectly browned crust of a traditional pound cake. The crumb of a pound cake is tighter and the cake itself denser than vanilla cake, but not at all dry.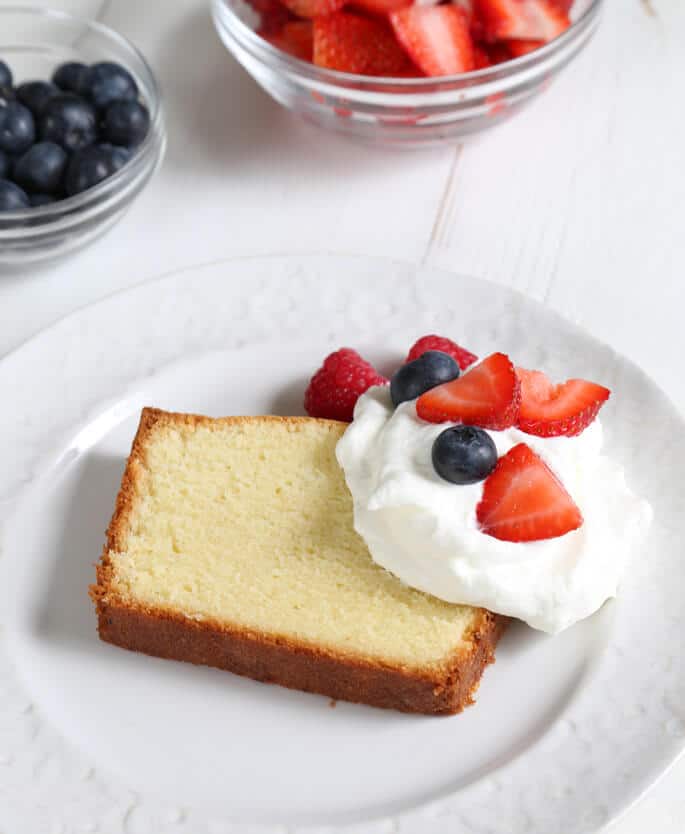 It's not too far off the 1:1:1:1 ratio of traditional "pound" cake, but the adjustments make it just as good made gluten free as it is made with gluten. We might have to get there a slightly different way, but we'll get there.