This extra flaky gluten free pie crust is made with sour cream and rolls out beautifully. You can have the perfect recipe for pie crust in your baking toolbox. It's right here!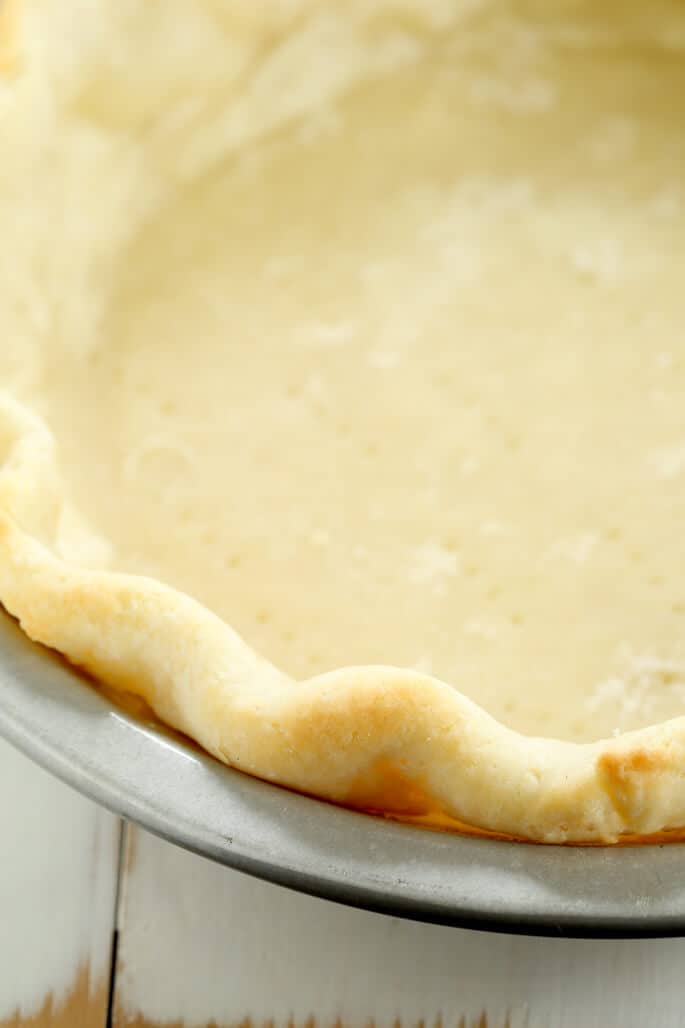 Before cookie season comes pie season. That means that we need light and extra flaky gluten free pie crust, and plenty of it. Actually, pie season is really any season. In the summertime, we make pies with summer berries and stone fruits. In the fall and winter, it's all about apple pie, and maybe a pecan pie or two.
For years and years (and years), I'd used this gluten free pie crust recipe almost exclusively for single and double crust pies alike. And it's still one of my favorites. But this extra flaky gluten free pie crust?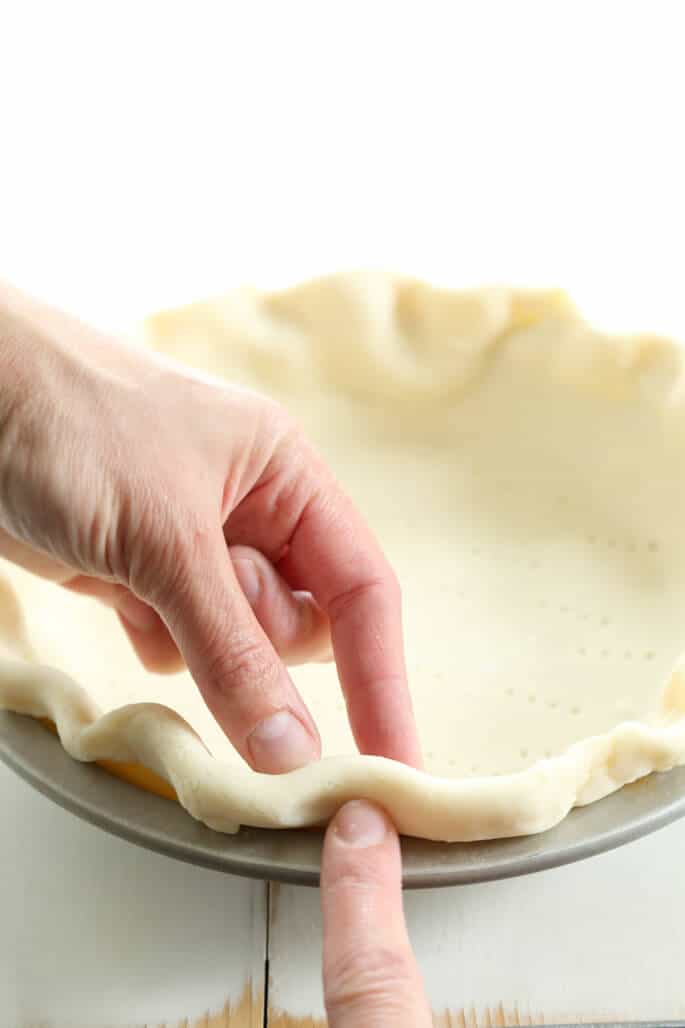 This perfect pie crust is giving my regular, go-to gluten free pie crust a run for its money. It rolls out so beautifully and is just effortlessly flaky. Like all pastry-baking, you just have to be sure to keep everything cold cold cold while you're working with it.
My hope is that you never feel like you have to buy a pre-made gluten free pie crust. Have you ever tried one of those? They're just not up to our standards. :)
Why this gluten free pie crust is different
My basic principles of flaky pastry-making remain the same. Begin with relatively large chunks of butter (no pea-sized bits, please!), coat them in dry ingredients and then flatten them between your thumb and forefinger.
That way, when the butter melts a bit as you're working with the pastry, it will firm back up when you chill the shaped pastry. This time, though, rather than using ice water to bring the dough together, it's sour cream. Sour cream adds a tenderness to the dough that is like nothing else.
Be sure to lift the pie crust up and into the bottom and sides of the pie plate rather than attempting to stretch it. That'll keep it from shrinking during baking.
If you're a visual learner, I've created a how-to video to help show every stage of pie-crust making. It's right above the recipe itself.
I've included instructions for parbaking the crust, but your gluten free pie recipe may or may not require that step. Extra tender and extra flaky?
That's right. Thank you, sour cream! Whether you're already planning your gluten free Thanksgiving, or still baking up the best of summer's stone fruits, you can fill this gorgeous crust with all your favorites.
Ingredients and Substitutions
Dairy-Free: I often get asked about making this extra flaky gluten free pie crust dairy free. My first and best suggestion is instead to use my recipe for a classic gluten free pie crust, and replace the butter with butter-flavored Spectrum nonhydrogenated vegetable shortening. It's a much easier swap, and that is a truly lovely pie crust.
But if you'd like to stick with this recipe, I'd try the same swap for butter, and try replacing the sour cream with either Greek-style (strained and thickened) plain nondairy yogurt, or nondairy sour cream. I have not tried that swap, though, so you'll have to experiment!
You can watch me make every stage of this beautiful gluten free pie crust—and then make your own. And for different ways to use this extra flaky gluten free pie crust, check out my gluten free pie crust web story.