We're making more gluten free bread! This time, it's gluten free flat bread. Naan!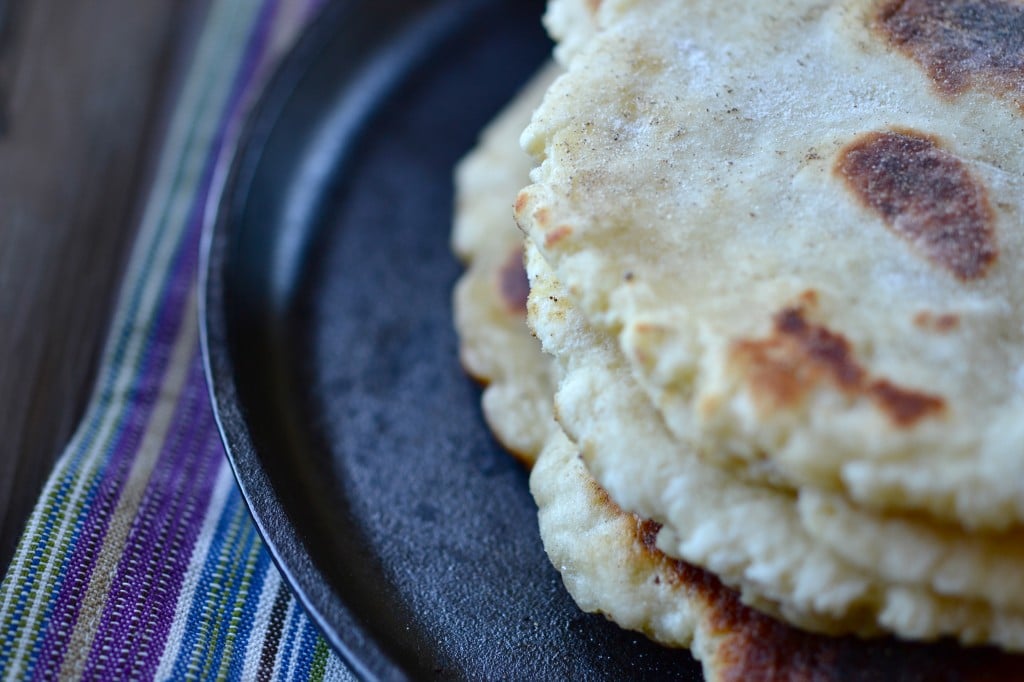 Yogurt in the dough makes it so fragrant and tasty. Even before you fry it!
At first, the dough will really look like fluffy batter.
Then you'll add more flour by the tablespoon until it starts to pull away from the sides of the bowl. When you scrape down the mixing bowl with a spatula, it should come away clean. It will still be tacky to the touch, but hold together really well when you set it to rise.
It's so pretty. It's honestly some of the prettiest, most fragrant gluten-free dough I've ever had the pleasure of spending time with.
I'm thinking of asking it out on a date, but I keep losing my nerve.
Once it's risen, divide the dough into 8 portions, each about 95 grams.
Heat some fat (I used ghee, since it has a high smoke point and I really like that) in a heavy bottom (cast iron if you have it) skillet.
Shape a piece of dough loosely into a round, and place on lightly floured parchment.
Cover with another sheet of parchment and roll into an elongated oval.
Dust both sides of the gluten free bread dough lightly with flour.
Then place the dough in the hot skillet.
If the pan isn't hot enough, or the dough is rolled too thick, it won't bubble. If you're concerned, cover the skillet. But don't make the skillet screaming hot, or it'll just burn the bread.
Once it bubbles like this, let it cook another minute, and then …
…flip to the other side. Cook for another minute, and remove it from the skillet. Repeat with the remaining 7 pieces. Serve warm.If you've never had naan, you're in for a treat. If you have and you're really missing it being gluten-free, you're really in for a treat.
Love,
Me