No, dim sum is not usually gluten free. But wait! You can make it gluten free with my easy wonton wrappers recipe and by making a few simple gluten free swaps.
Gluten free Chinese food can be hard to find, and dim sum is one of the more challenging types if you're gluten free.
In a Nutshell: Does Dim Sum have gluten?
Yes, dim sum has gluten unless you make it gluten free or are lucky enough to live close to a Chinese restaurant with a decent gluten free selection.
Gluten free Chinese food is difficult to find from a restaurant because even the rice paper wrappers are often bulked out with wheat. And they typically use tonnes of regular soy sauce, which is wheat-based and therefore full of gluten.
I've got gluten free recipes for popular dim sum dishes, including: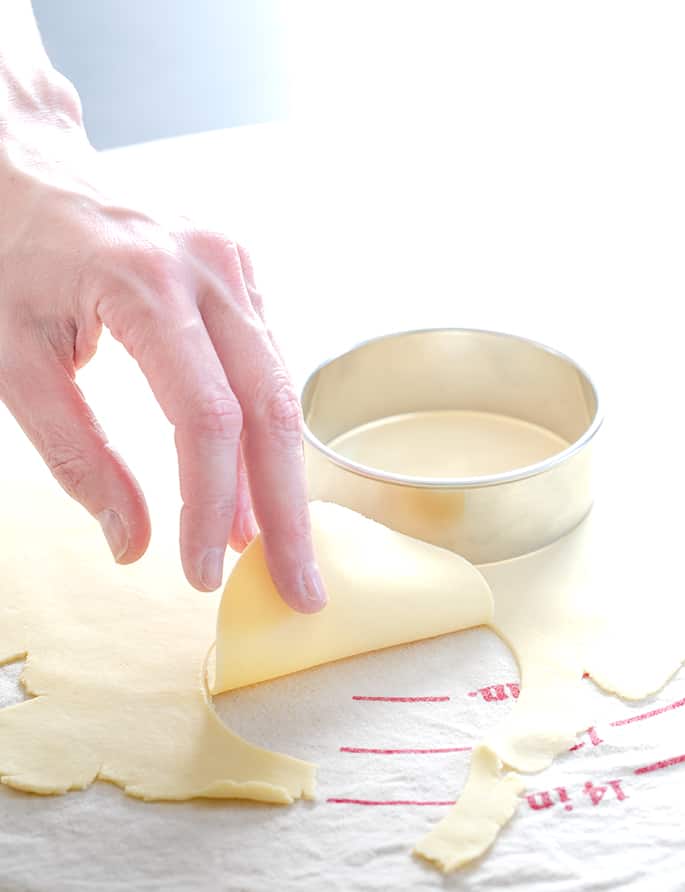 What is Dim Sum made from?
Dim sum is like the Chinese version of the Spanish tapas, with lots of small dishes shared among the guests. You'll typically find lots of dumplings and other snack-style dishes. And this is why it's so problematic if you're on a gluten free diet.
Is it just the wrappers in dim sum that aren't gluten free?
No, it's not just the wrappers in dim sum that contain gluten. One of the most notorious ingredients is soy sauce. And you may find gluten used as a thickening agent, in buns, or inside any recipe as a filler.
Wheat noodles are also often included in dim sum dishes. And you may find breading or floured items that are unsuitable for a gluten free diet.
Plus, steamed or fried dishes may have been cooked in the same oil, water, or pans as gluten-containing foods, rendering them unsafe and at a really high risk of contamination.
It's really important that you know the ingredients and that the preparation and cooking methods are safe before you dig in.
Is the soy sauce in dim sum gluten free?
Generally, soy sauce is not gluten free. Traditional soy sauce is made from wheat, so it's not suitable for anyone following a gluten free diet. This makes ordering Chinese food or eating in Chinese restaurants almost impossible. Although some do have a gluten free menu.
However, there are some really good gluten free soy sauce brands available in most grocery stores. Plus, you can get tamari soy sauce, which is naturally gluten free and makes a great substitute. So you can make your own authentic Chinese dishes and enjoy a gluten free fakeaway that's just as good as the Chinese food you remember.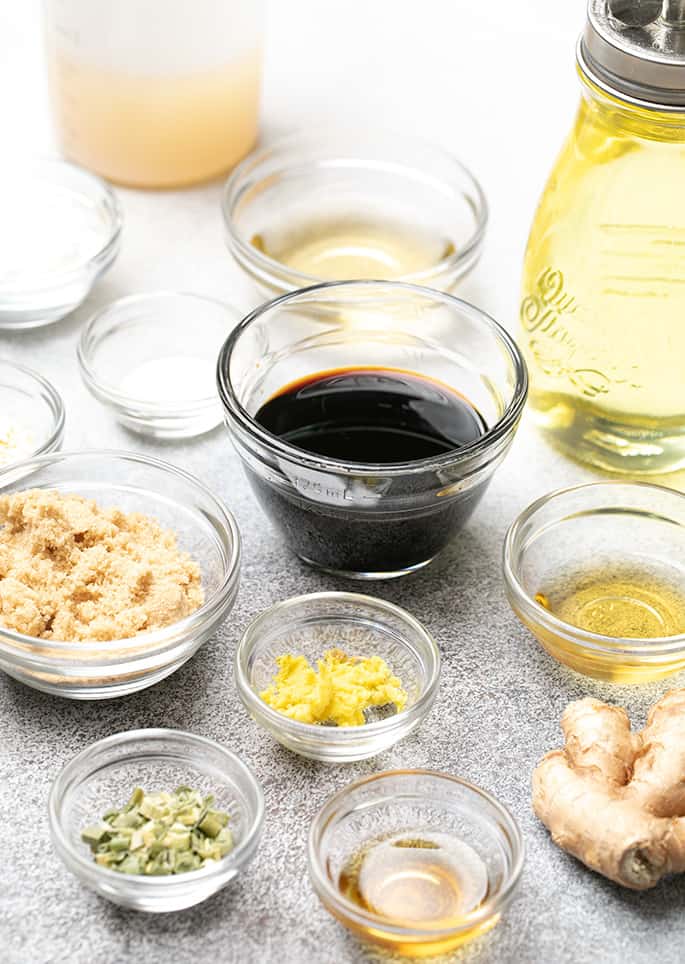 Cross Contamination
As I touched on above, cross contamination is a significant danger when trying to eat gluten free Chinese food away from home. Even if you order gluten free options like rice noodles or fried rice dishes, unless the restaurant has a dedicated gluten free cooking area with separate pots, pans, and utensils, there's a high risk o contact contamination.
Gluten free potstickers, for example, are not safe or truly gluten free if they're cooked in the same skillet or wok as items containing gluten.
Similarly, if you've chosen steamed dumplings that are made without gluten, if they're steamed in the same basket as regular wheat dumplings, they're no longer safe if you have Celiac disease or are following a strict gluten free diet.
Can you make gluten free dim sum?
Yes, you can make gluten free dim sum. There are plenty of delicious gluten free options if you make your own. Having a gluten intolerance doesn't mean you can't enjoy Chinese food.
Be your own favorite Chinese restaurant and make as much gluten free Chinese food as you want. Experiment with my recipes and find your new favorite Chinese dishes for a beautiful spread of dim sum dishes ready to share with friends and family.
Making Chinese food is surprisingly simple, and it's definitely satisfying. You can make any of my gluten free Chinese dishes at home, and they'll be better than what you'll find in most Chinese restaurants.
Substitutions to make Chinese food gluten free
There are so many different gluten free Chinese options for dim sum that it's hard to give you a definitive list of dishes or ingredient substitutions. However, dim sum often features dumplings, noodles, and rice dishes. So let's start there.
We've already covered the gluten free won ton wrappers, which are critical to getting a beautiful dumpling. Then there's soy sauce which you can switch for a gluten free version or tamari.
Next are the noodles. Now, it's up to you. You can buy gluten free rice noodles, or you can make my gluten free egg noodles. Yes, it takes longer to make your own egg noodles, but it's really simple and tastes amazing!
For rice noodles, the type you buy depends on the dish you're making. For example, my authentic lo mein recipe uses flat, wide rice noodles, or you can use super-fine maifun, which are the super-thin rice noodles like angel hair for serving with a good stir fry sauce.
And, for thickening sauces and coating meat, you can use superfine sweet white rice flour or tapioca flour instead of wheat flour.
FAQs
Is oyster sauce gluten free?
Oyster sauce can be gluten free, but many brands use gluten-containing soy sauce or add wheat as a thickener, so you'll need to check the label to make sure you go for a certified gluten free product, like Kikkoman gluten free oyster sauce.
Is fish sauce gluten free?
Fish sauce is often gluten free, but not always, as sometimes it contains what flour as a thickener or has added soy sauce which contains wheat. However, high-quality fish sauce generally only contains fish, salt, and seasonings. But it's always worth checking to make sure it's gluten free.
Is hoisin sauce gluten free?
Hoisin sauce, a mixture of sugar, miso paste, garlic, often sesame oil, and spices, can be gluten free, but it may have wheat mixed in as a thickener, or it may have traditional soy sauce included in the formula.
Hoisin sauce is a popular favorite in Chinese cuisine and adds a distinctive flavor to many of the Chinese food choices you love. Thankfully, you can find some quality brands that do offer gluten free hoisin sauce, including Kikkoman, Lee Kum Kee, and San J gluten free hoisin sauce.