These 15 perfect gluten free pumpkin recipes capture the very best of the fall baking season. From muffins and coffee cake to pie and cookies. It's all here!
Long before the leaves begin to turn on the trees here in New York, I'm already dreaming about fall baking. Apples and cinnamon, pumpkin and allspice. The spices are earthy and woodsy, and the baking is, well, everything. With Halloween nearly upon us, and our U.S. Thanksgiving in almost exactly one month, it's time to break out the baking pans. This is my happy time!
Baking with pumpkin puree can be a bit of a tricky business. It has so much moisture, and sadly, not a ton of pumpkin flavor on its own. Instead of relying upon pumpkin pie spice alone for that deep flavor, I usually turn to baking with pumpkin butter. Pumpkin butter is really just a mixture of pumpkin puree, cooked down with some maple syrup, apple juice and pumpkin pie spice until it's dark and concentrated. Click for my recipe for homemade pumpkin butter, or buy it right off the shelf. Trader Joe's sells a lovely, dark and rich jar.
This recipe collection has some new ones, and some oldies—like my recipe for pumpkin cake roll that remains in its original form here on the blog since 2011. I'm thinking about sprucing up the photos, but for now, it stands as is. I've included a recipe below for making your own pumpkin pie spice, but I usually buy that, too. We begin today with a classic, life-affirming holiday pie…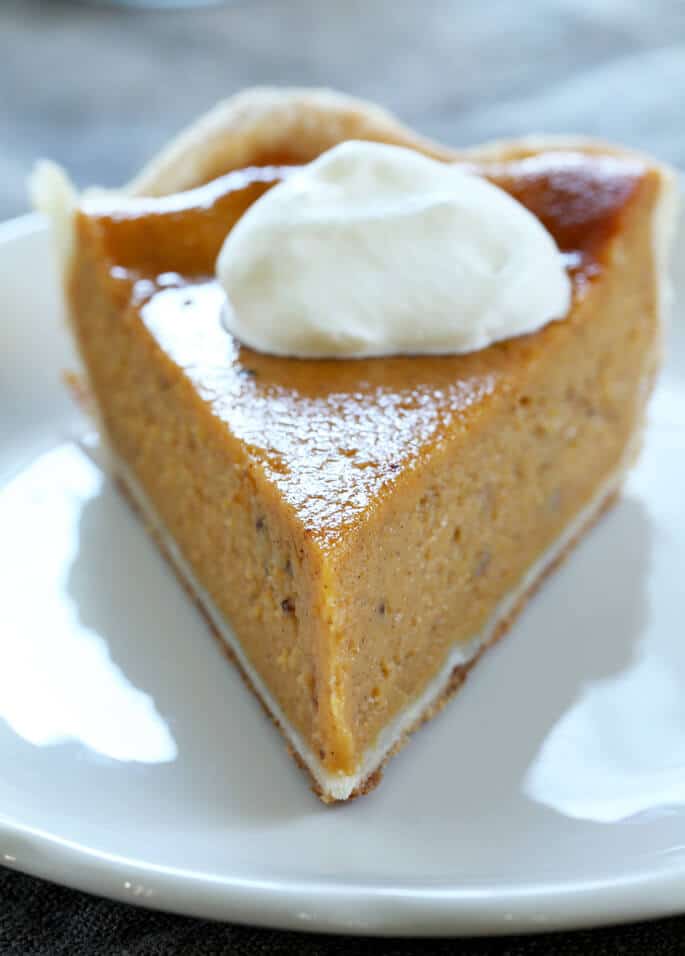 Smooth, creamy and rich, this classic recipe for gluten free pumpkin pie is the very best way to dress up your holiday table. Make it with a pumpkin filling, or even as a sweet potato pie. The choice is yours!
These delightfully soft gluten free cutout pumpkin sugar cookies are packed with pumpkin flavor and simple to make. Topped with a super simple maple icing, they don't spread at all during baking, so they keep their shape perfectly. 
Creamy gluten free pumpkin cheesecake isn't overly sweet, or too rich . It's made with pumpkin puree and pumpkin pie spice, an easy pumpkin cookie crust, and covered in rich chocolate.
The ultimate in crispy crunchy pumpkin cookies, these gluten free pumpkin biscotti are twice-baked just like classic biscotti. Baking with pumpkin butter is what keeps them crispy, and full of the flavors of the season.
Made with a homemade or store bought gluten free vanilla cake mix, this gluten free pumpkin crack cake is always the first dessert to go at a fall party. You won't believe just how easy it is.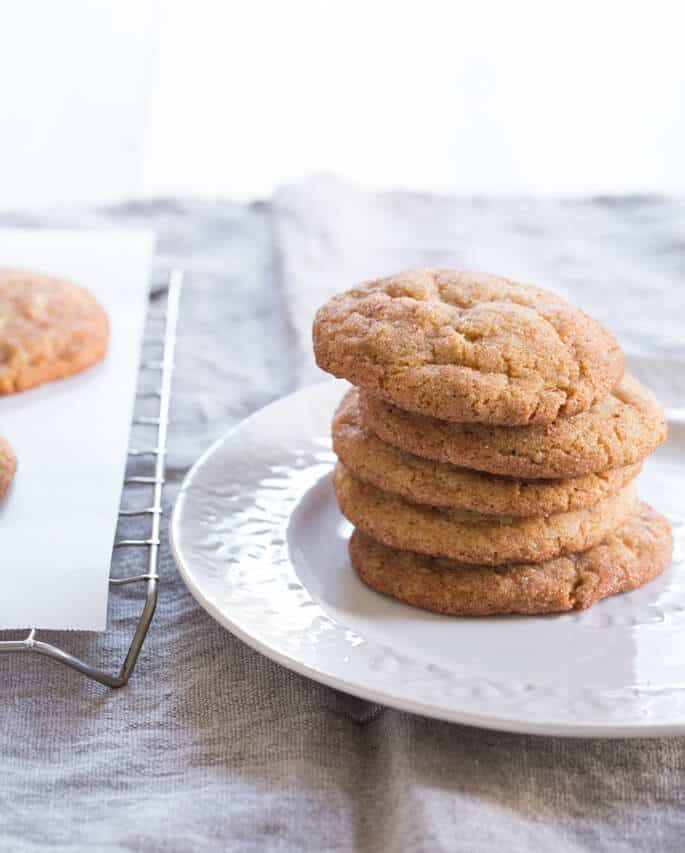 Crisp-tender pumpkin gluten free snickerdoodles made with pumpkin spice and butter are perfect for holiday cookie plates everywhere. Watch their faces light up when they realize this is no ordinary snickerdoodle.
This moist and rich gluten free pumpkin cornbread is the perfect way to complete any fall meal, or as a base for stuffing for the holidays. Top a warm slice with some butter and honey.
Gluten free pumpkin cinnamon rolls that are sweet, perfectly spiced buns. Made without any yeast, there's no rising time at all—and no fear.
Classic gluten free pumpkin bread is made simply in just one bowl. With the texture of the best banana bread—but made specially for Thanksgiving. 
Gluten free pumpkin donut muffins have the very best of muffins, with the ease of a donut. Don't skimp on the pumpkin spiced sugar coating on the outside!
Gluten free pumpkin butter cake is a light, buttery, almost flaky vanilla cake that bakes all along the bottom of the pan and up the sides. And it's filled with the nicest, lightest most lightly sweet pumpkin cheesecake you've ever had.
These iced gluten free pumpkin scones taste like pumpkin pie in a neat little handheld pastry.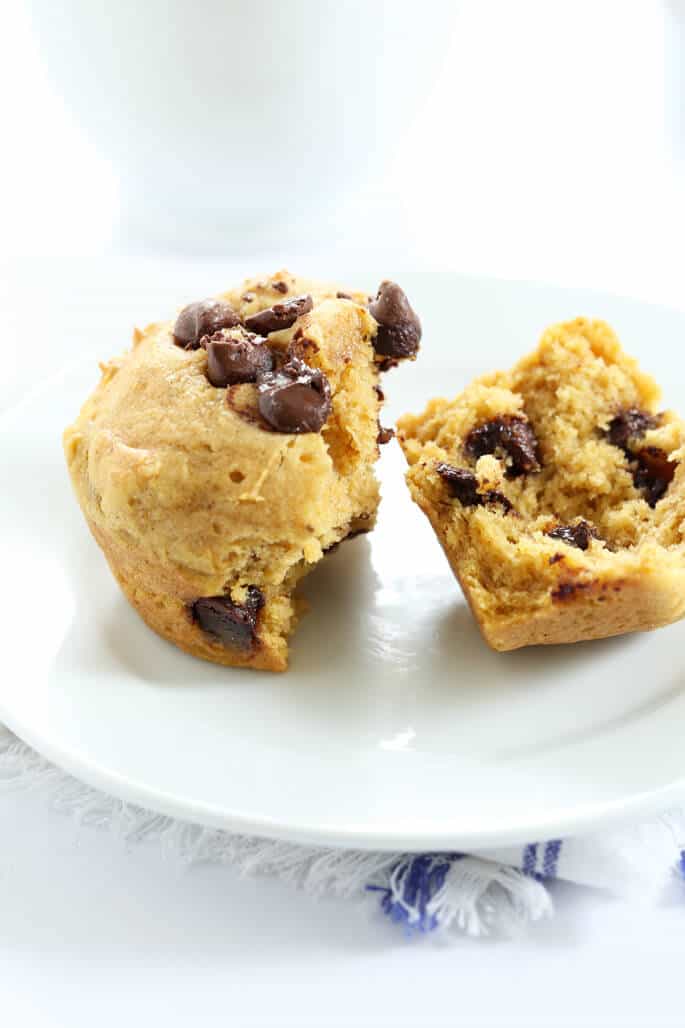 These moist and tender gluten free pumpkin chocolate chip muffins are made with simple pumpkin puree in the batter and plenty of pumpkin pie spice. When you have just a bit of pumpkin puree and you're not sure what to make? These quick and easy muffins are the answer. 
Just like you remember, the classic gluten free pumpkin cake roll that every holiday table can't be without. Making a professional-looking cake roll is so easy. It's all in the technique!
Finally, a classic coffee cake with all the intense taste of pumpkin butter baked right into the cake—and a thick crumble topping. This gluten free pumpkin coffee cake is so moist and tender, you won't believe your tastebuds!
I wait all year for this. Let the baking begin!
15 Perfect Gluten Free Pumpkin Recipes
Yield:
About 2 teaspoons spice
Ingredients
1 teaspoon ground cinnamon
1/2 teaspoon ground ginger
1/4 teaspoon ground allspice
1/4 teaspoon ground cloves
1/8 teaspoon ground nutmeg, preferably freshly ground
Instructions
In a small bowl, place all of the spices and whisk to combine well. Store in a sealed glass container at room temperature. For the freshest-tasting pumpkin pie spice, leave out the ground nutmeg. Before using the spice, add freshly ground nutmeg from whole spice, using a microplane grater.