This gluten free iced lemon pound cake is a moist and tender, sweet pound cake is just like those thick slices in the glass coffee shop case.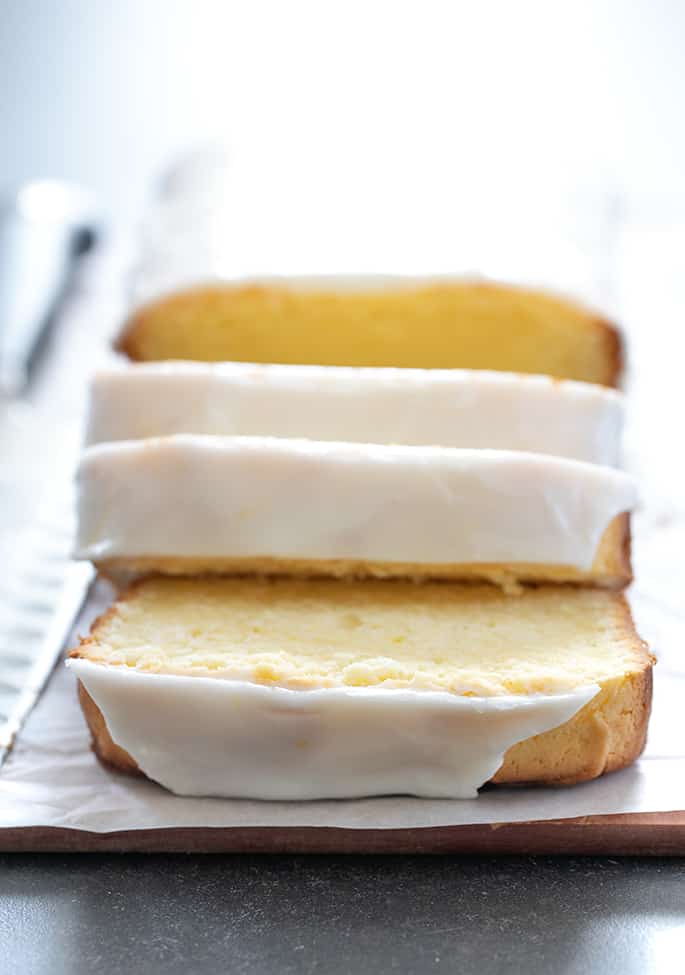 What makes this pound cake recipe special
A simple loaf cake made in the traditional style, this pound cake gets its lift from eggs and eggs alone. No baking powder and no baking soda.
In the past, I've made this recipe with True Lemon crystals, which are truly delicious, but they can also be hard to find for some. This time, the bright lemon flavor comes exclusively from lemons themselves, both the juice and the zest.
I even added some lemon zest to the glaze, which is by far the sweetest part of the pound cake—especially since I reduced the sugar from 1 1/2 cups to 1 cup. The lemon flavor in this pound cake is intense.
What really sets this pound cake apart is the combination of butter and cream cheese in the batter. A traditional pound cake, delicious in its own right, has only butter, sugar, eggs and flour. In fact, it's so-named for beginning with one pound of each ingredient.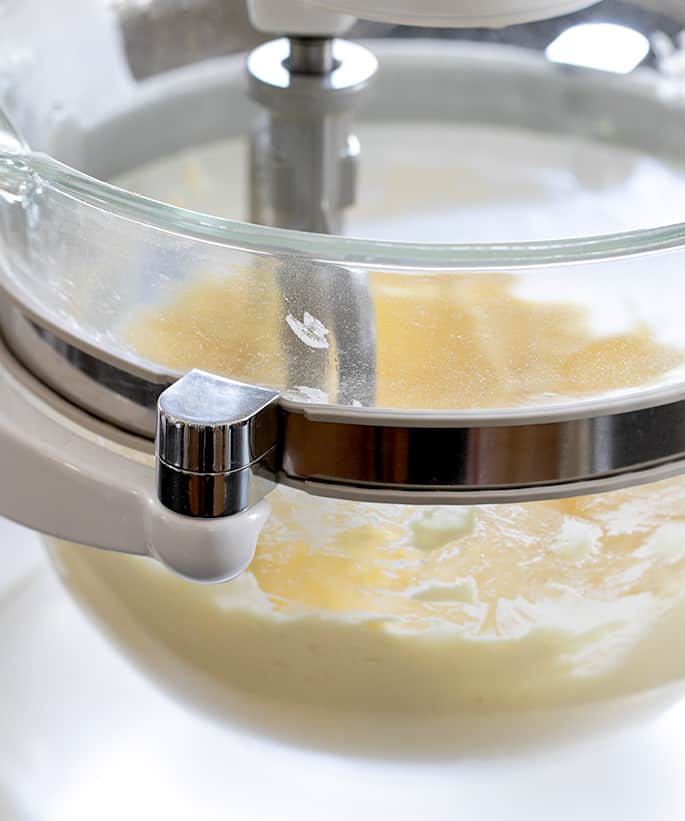 Do I need a stand mixer to make this recipe?
No, you don't need a stand mixer. If you have one, it makes quick work of creaming together the butter and cream cheese, and then the granulated sugar.
If you don't have a stand mixer, you can use a hand mixer with the regular beater attachments. Use a large bowl, larger than you really need, so the ingredients don't escape during beating.
If you don't have a hand mixer, use elbow grease. You'll need to cream together the butter and cream cheese until it's light and fluffy. This is a dense recipe (like a pound cake is meant to be), but you do need some air in the batter.
Try using a very large whisk, turn the bowl on its side, and lean against the counter heavily. Holding the bowl with your nondominant hand, whisk vigorously until the ingredients begin to get lighter in color. Proceed with the recipe.

Does Starbucks have gluten free desserts?
Generally, no. And it's a shame because, although their coffee ☕️ just tastes burnt to me, their pastries, cookies and cakes are simply spot-on.
When you're gluten free, you can't have their best treats, and that's just not right. Between their petite vanilla scones, asiago bagels, chocolate cinnamon pound cake, and vanilla almond biscotti, we're really missing out.
Over the years, they have introduced a few gluten free treats, only to pull them right off the menu. If I'm being generous, I'll admit that they probably just didn't sell well enough. But still.
Now all they seem to have are little egg bites. It's just a heartbreak when the other kids are getting a scone or bagel, and your gluten free kid is getting … an egg bite. At least there's something?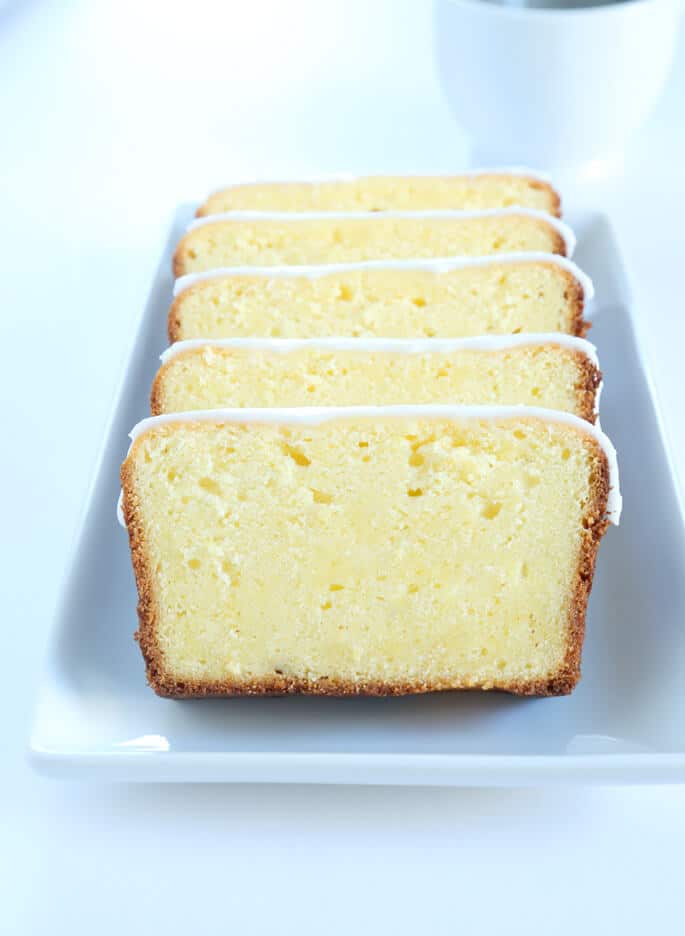 Ingredients and substitutions
I'm going to discuss some other allergens in this recipe, but I want to say up front that the news isn't good. Here are the details.
Dairy
You can replace the butter in pound cake with vegan butter (I love Miyoko's Kitchen and Melt brands). But I just don't know how you can effectively replace cream cheese with a nondairy alternative.
I have never tasted a nondairy cream cheese that has tasted anything like cream cheese. Some people love Kite Hill brand. So far, I am not one of those people.
Eggs
Since there is no baking powder or baking soda in this recipe, all of the rise comes from eggs. In fact, there are 4 whole eggs in this recipe.
I do not suggest trying to make this recipe with any sort of egg replacer. There are just too many eggs, and they're too important.
I will continue to work on a recipe for vegan gluten free pound cake and vegan gluten free cheesecake. I will work until I can work no more—or I develop a great recipe. ??
Corn
You can easily replace the cornstarch in this recipe with arrowroot or potato starch. If you are using a higher starch blend, like Cup4Cup, just replace all of the cornstarch in the recipe with more Cup4Cup.