Gluten free phyllo dough. It's here it's here it's finally here. You have been asking and asking, and I have been testing, avoiding, testing more. And wringing hands and gnashing teeth. You wanted to make gluten free baklava (me too!) and spanakopita (count me in!). Your mother in law wants to make her beloved son all of his favorites for the holidays, and nothing else will do. No pressure, though, right?!
After all that, it's really not so hard at all. Go figure! But once you've made gluten free flour tortillas, fresh gluten free won ton wrappers, fresh gluten free tortellini and only the very best thick crust gluten free pizza in the world, I guess I should have known that gluten free phyllo (fillo?) dough was totally doable. As you might imagine, it really is best if you read through the directions at least once alllllll the way through before you start making and rolling and baking. Part of the secret, though? Your first run at the dough, you won't attempt to roll it as paper thin as you will make it in the end when you use it.
Because it's no fun to make phyllo dough unless you can envision all that you can do with it, I've included a recipe for gluten free spanakopita. If you've been waiting and waiting for the recipe for this thinnest of Greek pastry doughs, you probably already have your own Very Best Way to make things like spanakopita. By all means, use your favorite filling instead of mine! But do read through the spanakopita directions here and use my methods for handling the dough.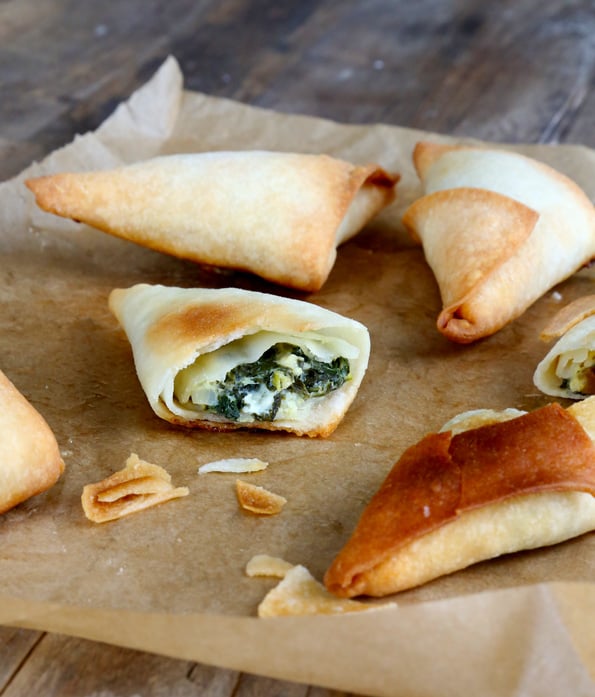 And although homemade phyllo dough isn't going to be as machine-thin as, well, phyllo made by machine, it still bakes up light and buttery and flaky thin. Just like you remember. Because in case I haven't mentioned it before, if they can make it with gluten, we can make it without. And that's a promise. If you miss it, we'll bring it back. Just you wait and see!!