This easy recipe for soft gluten free graham crackers has the lightly sweet, wheaty taste of the traditional cracker, but the soft texture of sugar cookies.
Are there gluten free graham crackers?
Traditionally, graham crackers are made with "Graham flour," a coarsely-ground wheat flour. The reference is capitalized because it's named for Sylvester Graham, a preacher who thought a bland brown loaf of bread that we now eat as crackers were the secret to solving society's problems.
I'm not sure if Mr. Graham made his bread at all sweet, but Nabisco or Honey Maid graham crackers are sweetened. And like usual, with our gluten free recipe we are only trying to mimic the taste of the gluten-containing stuff. And we do…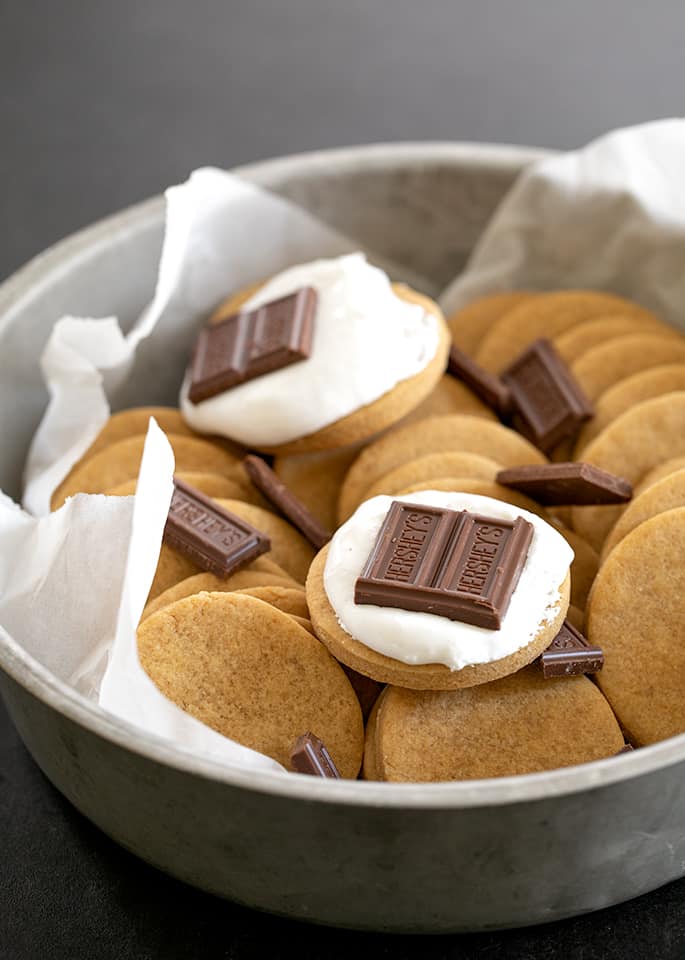 Packaged gluten free graham crackers
You can buy packaged gluten free graham crackers. Kinnikinnick and Pamela's brands both make crunchy gluten free graham crackers, but honestly I think they both taste terrible. Schar brand's variety is much better, but super expensive.
If you are looking for that crispy graham cracker taste like Nabisco, you need our recipe for Nabisco-style gluten free graham crackers. They really do taste exactly like the "real thing," and they're just like you remember.
I don't know of any brand of packaged gluten free graham crackers that is soft and tender. This recipe for soft gluten free graham crackers is made with a different balance of ingredients than our "Nabisco" crackers.
This style is perfect for layering with marshmallow creme and milk chocolate for s'mores that don't need to be heated at all. For a graham cracker crust, though, I recommend using the crunchy kind.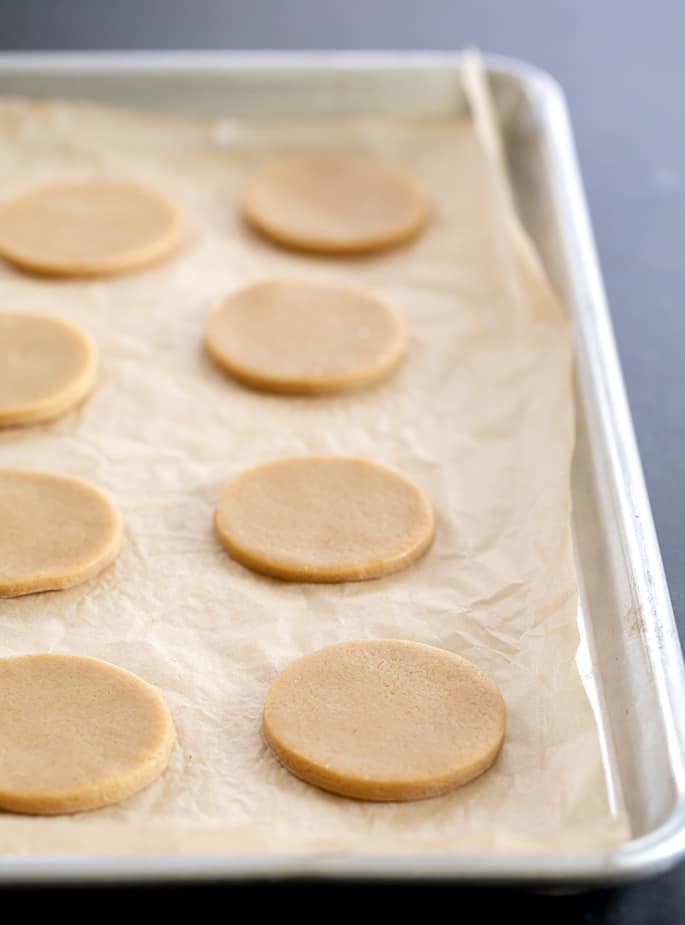 Why we use 4 different sugars
Conventional graham crackers aren't very sweet, which is maybe why they're still called crackers even though they're really cookies. But they do have something of a complex taste, and we use 4 separate sugars to achieve the right balance of texture and flavor.
The granulated and brown sugars in this recipe are mostly responsible for making these cookies soft. Both the honey and the molasses have distinct flavors that layer together to create the distinct taste and smell of graham crackers.
Brown sugar is really just granulated sugar with molasses added, but adding actual molasses as well helps deepen that flavor without adding even more sugar. If you don't have basic unsulphured molasses (which is not quite as dark and bitter as blackstrap molasses), you can use more honey in its place and the recipe will still turn out. But the taste and color won't be authentic.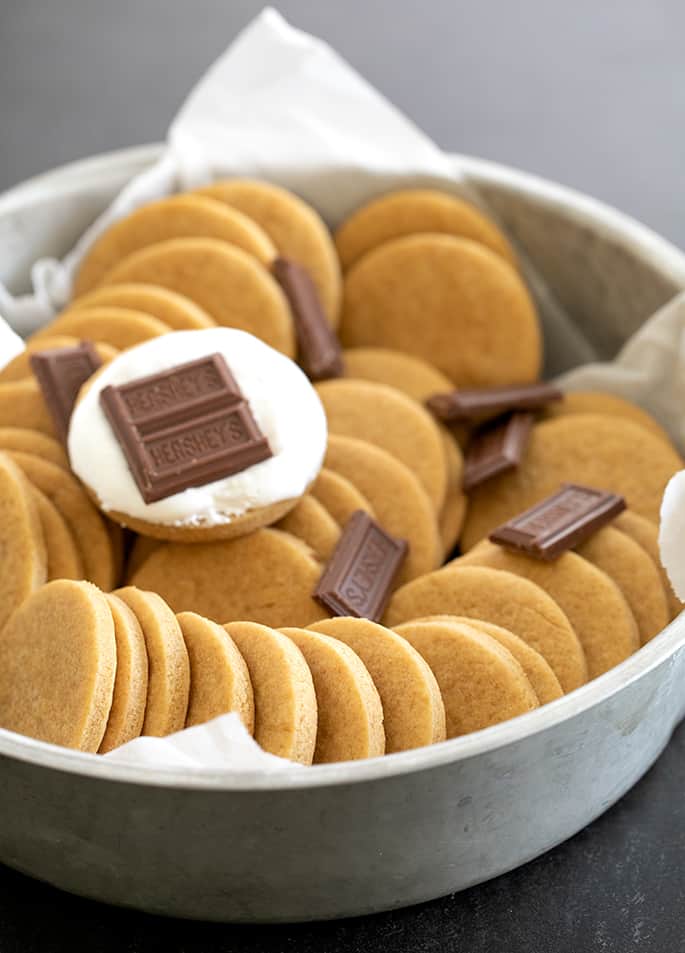 Ingredients and substitutions
Dairy
If you're dairy-free, you can try using vegan butter in place of the dairy butter in this recipe. My favorite brands are Miyoko's Kitchen brand and Melt brand.
If you can't find either of those brands of vegan butter, you can try using Spectrum brand nonhydrogenated vegetable shortening. It has almost no moisture, though, so I recommend adding a teaspoonful or more of nondairy milk to the cookie dough to rebalance it.
Eggs
The whole egg in this recipe can likely be replaced with a "chia egg" (1 tablespoon ground white chia seeds + 1 tablespoon lukewarm water, mixed and allowed to gel). The yolk is more complicated to replace, since it adds tenderness to the cookies. I'm afraid you'll just have to experiment!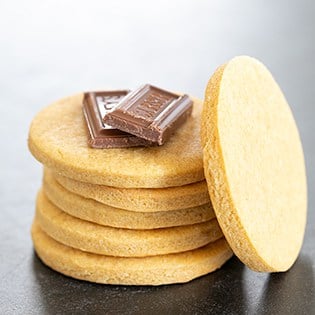 Soft Gluten Free Graham Crackers
Yield:
40 2-inch round cookies
Ingredients
2 2/3 cups (375 g) all purpose gluten free flour (I used Better Batter), plus more for sprinkling
1 1/2 teaspoons xanthan gum (omit if your blend already contains it)
1/4 teaspoon baking soda
1/2 teaspoon baking powder
1/4 teaspoon kosher salt
1/3 cup (67 g) granulated sugar
2/3 cup (145 g) packed light brown sugar
8 tablespoons (112 g) unsalted butter, at room temperature
3 tablespoons (63 g) honey
2 tablespoons (42 g) unsulphured molasses
1/2 teaspoon pure vanilla extract
1 egg (50 g, out of shell) plus 1 egg yolk (25 g) at room temperature, beaten
Marshmallow creme (or Marshmallow Fluff) and Hershey's chocolate bars, for serving (optional)
Instructions
Preheat your oven to 325°F. Line rimmed baking sheets with unbleached parchment paper and set them aside.

In a large bowl, place the flour, xanthan gum, baking soda, baking powder, salt, and granulated sugar, and whisk to combine well. Add the brown sugar and whisk again, breaking up any lumps. Create a well in the center of the dry ingredients, and add the butter, honey, molasses, vanilla, egg, and egg yolk, and mix to combine. With clean hands, knead the dough together. It should be thick but relatively soft.

Place the dough on a lightly floured surface, and roll it out into a rectangle about 1/4-inch thick, sprinkling lightly with flour as necessary to keep the dough from sticking to the rolling pin. Using a 2-inch round cookie cutter, cut out rounds of dough and place on the prepared baking sheets about 1-inch apart from one another. Gather and reroll scraps, sprinkling lightly with flour as necessary to keep the dough from sticking.

Place the cookies in the center of the preheated oven and bake until very lightly golden brown and set in the center, about 10 minutes. Remove from the oven and allow the crackers to cool on the baking sheet for about 10 minutes before transferring to a wire rack to cool completely. Serve with a generous spoonful of marshmallow creme and a few pieces of chocolate.

Adapted from our recipe for gluten free "Moon Pies".