If you love the taste of cannoli, this one's for you! This smooth and creamy gluten free cannoli pie can be made with a pastry crust, a cookie crust—or no crust at all.
I've always had a deep and abiding love for cannoli cream. There's just something about the lightly sweet mixture of creamy ricotta cheese and smooth, slightly tangy mascarpone cheese. It sends me.
I believe that cannoli cream should have either miniature chocolate chips—or no mix-ins at all. Little bits of candied fruit may be traditional. I'm afraid I simply find them to be an unwelcome surprise.
This gluten free cannoli pie is so super easy—way easier than traditional gluten free cannoli—especially since you can make it in a flaky pie crust, a cookie crust, or even no crust at all.
I've even baked just the filling in a 9-inch round cake pan, greased and lined with a round of parchment paper, and I was able simply to invert the pan onto a serving platter with ease. Basically, you must try this tonight.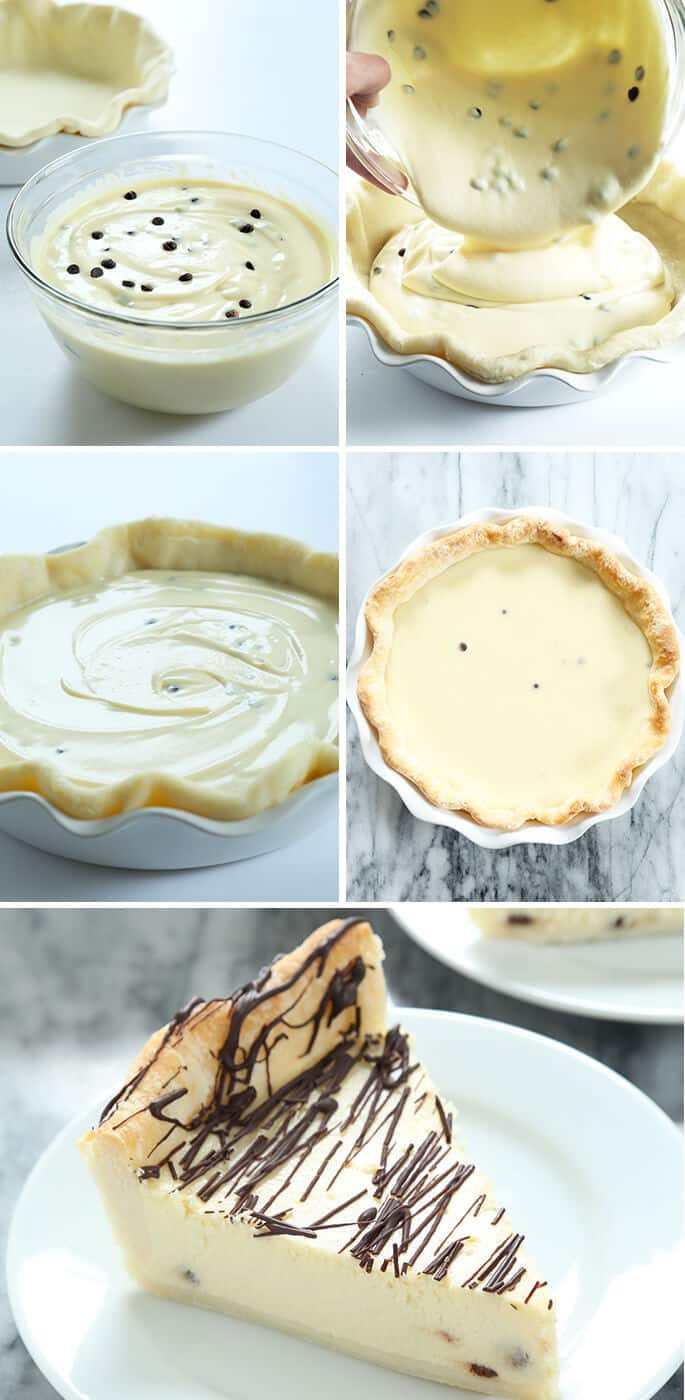 This cannoli pie is not really a cheesecake, since cheesecake is cream cheese + egg + sugar. But since cannoli cream is mascarpone (a close cousin of cream cheese) + ricotta cheese (also similar in texture to cream cheese when blended), when you add egg + a bit of sugar and bake, you have a smooth, clean-slicing pie.
The taste is everything you remember from cannoli (how does one even begin to describe that taste?), and the texture is smooth, fresh and creamy, light and almost fluffy.
The crust is whatever you decide it is. This is your next baking project. Make it for your next holiday gathering, and it's sure to become your signature dessert. You take all the credit. I'm at your service. :)
P.S. For that cookie crust, just combine 6 tablespoons of melted, unsalted butter with 1 1/2 cups of gluten free cookie crumbs. Press into the bottom and halfway up the sides of the pie pan. Freeze while you prepare the pie filling. Pour the filling into the unbaked crust, and follow the baking instructions in the recipe.