Here are 10 favorite gluten free zucchini recipes, from sweet to savory and back again. Once your garden (or your neighbor's garden) starts to produce zucchini, it can be pretty relentless straight through the summer. So let's celebrate the bounty!
In this recipe collection, you'll find everything from gluten free zucchini flour tortillas and gluten free zucchini yeast bread to the best gluten free zucchini breads (chocolate chip and double chocolate!) you've ever had, zucchini tots, and healthyish gluten free zucchini muffins.
Scroll through, then click on each photo or recipe title to see the full post and recipe. Let that garden grow!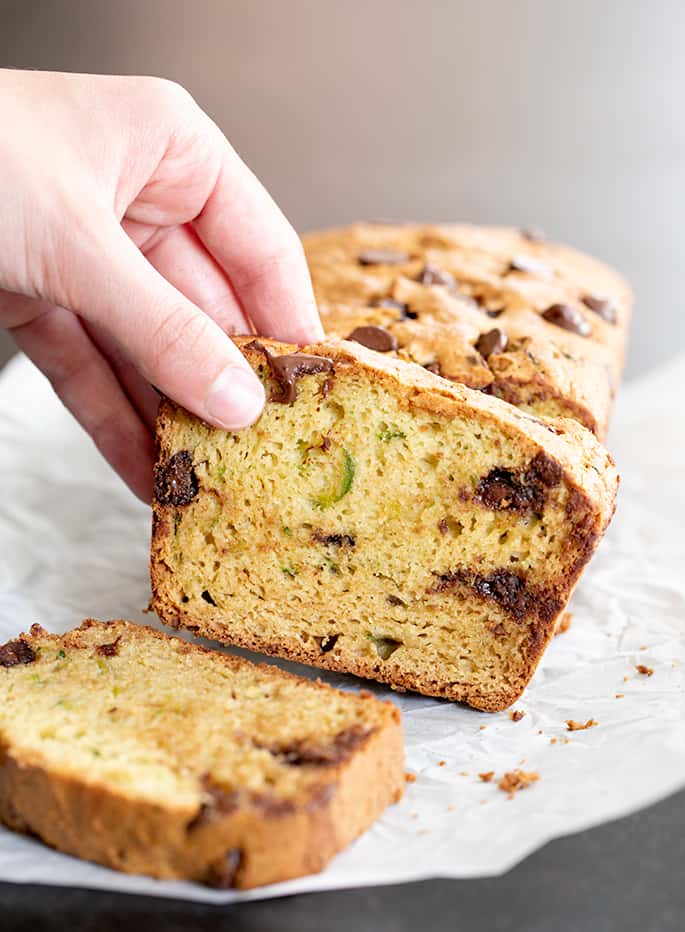 Incredibly moist and tender gluten free zucchini bread, made with tons of summer's pushiest vegetable. This is your new favorite zucchini recipe!
Make good use of that abundant summer squash in this easy recipe for savory gluten free zucchini parmesan squares. Perfect for a picnic lunch or a snack!
Make the most of summer vegetables and still enjoy that chewy pizza crust with this low carb recipe for zucchini keto pizza.
Just like the best homeamde gluten free flour tortillas—except that they're green. Zucchini flour tortillas are an excellent way to use up the bounty.
Gluten free lemon zucchini bread takes the classic zucchini loaf to another level with a pop of citrus flavor from lemon juice and zest. A simple lemon glaze brings it all the way to wow!
This savory gluten free zucchini bread is made with flour, oil, yogurt, eggs, zucchini and cheese. Celebrate summer's bounty with this simple, delicious recipe!
Low carb, gluten free zucchini tots are the perfect finger food to enjoy without any guilt—and even veggie haters love them. I should know! I live with some of them.
This moist and fudgy double chocolate gluten free zucchini bread will have you wondering how it's possible that there are 2 cups of grated vegetables hidden inside!
Gluten free zucchini yeast bread is made for sandwiches, and is savory without any added cheese. A true summer gem!
These gluten free zucchini muffins are made with whole grains and healthy fats, and relatively low sugar. Add chocolate chips, raisins, or chopped nuts.