Warm and fragrant, these yeasted gluten free hot cross buns will make your Easter celebration special—whoever you're with.
Before going gluten-free, I bet you celebrated this time of year with Hot Cross Buns. This year, you should have gluten-free Hot Cross Buns. Warm, sweet and fragrant, your gluten-free hot cross buns should taste just as good as you remember. If they don't, something's not right. "Good for gluten-free" isn't.good.enough.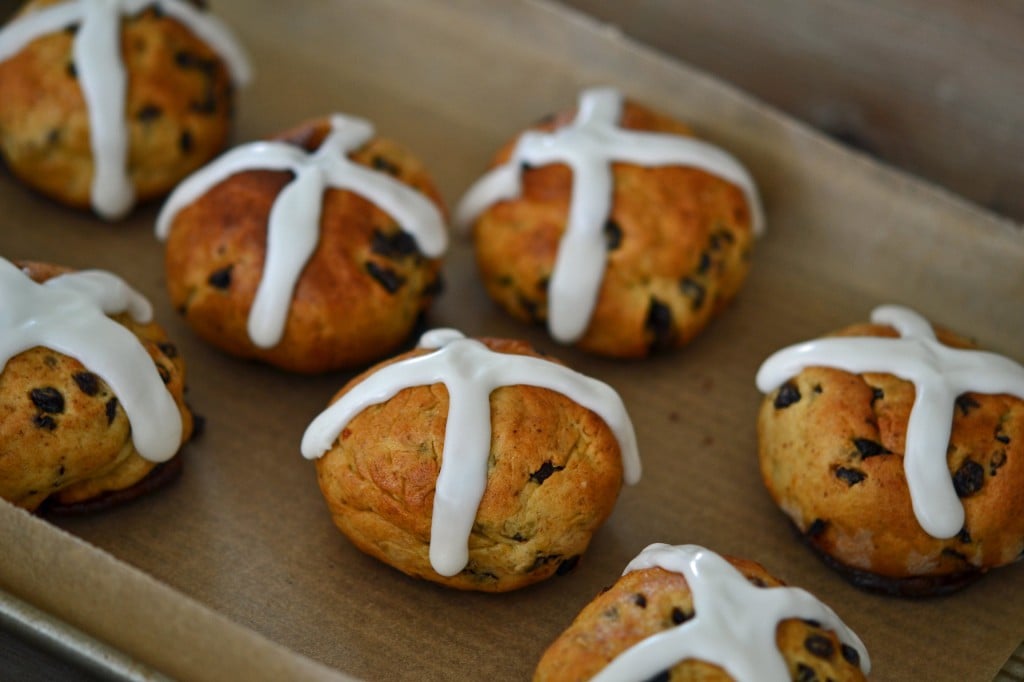 So today's post is all about Normal. I'm big on Normal. I'm here to help you walk toward Normal. And to me that means What You Knew Before. Before going gluten-free.
Yeasty and lightly sweet, with just the right spices (don't skip the cardamom or they just won't smell right), you'll make yourself proud. They're like a less-eggy, differently spiced version of my Gluten-free Christmas Panettone.
Divide the dough into 11 pieces, each about 95 grams, and roll them into tightly packed buns (I wish my own buns were tightly packed) with well-floured hands. Start with slightly wet dough, and then dust with flour.

Slash them.
And brush them with an egg-and-sugar glaze.
Look at that. Just waiting to be crossed with icing.