Light, buttery and salty, these gluten free crackers taste just like Nabisco Ritz—but they're gluten free!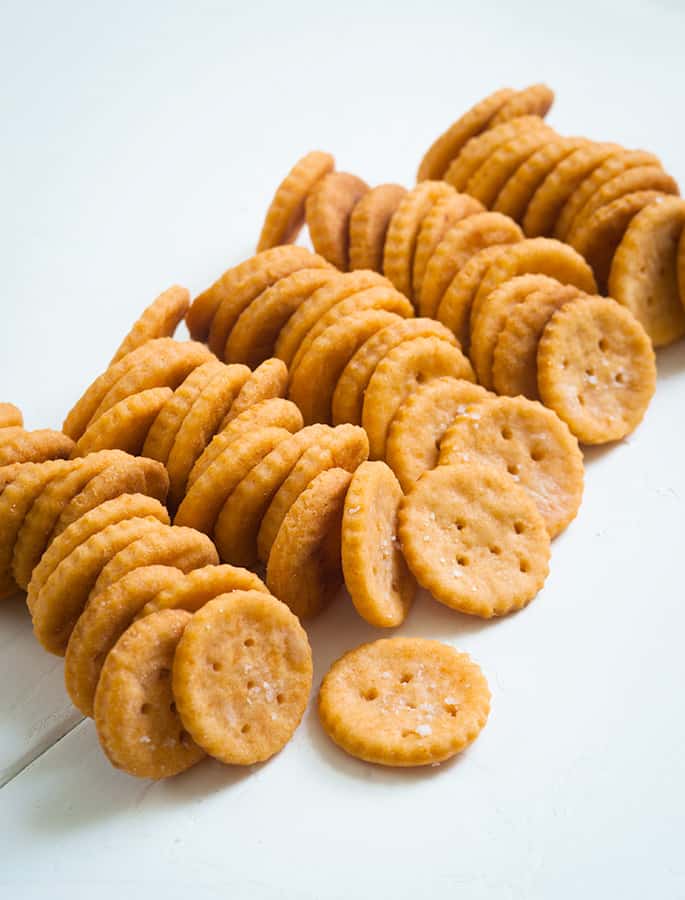 When it comes to being gluten free, we're nostalgic for what we used to have, and no longer can. We're tired of eating our Fourth of July burger with a fork, while everyone else has a burger on a bun.
We might know that the bun is carbs, and carbs are not good for us. But choosing not to have something because you know it's bad for you is just not the same as not being able to have it because it'll make you sick.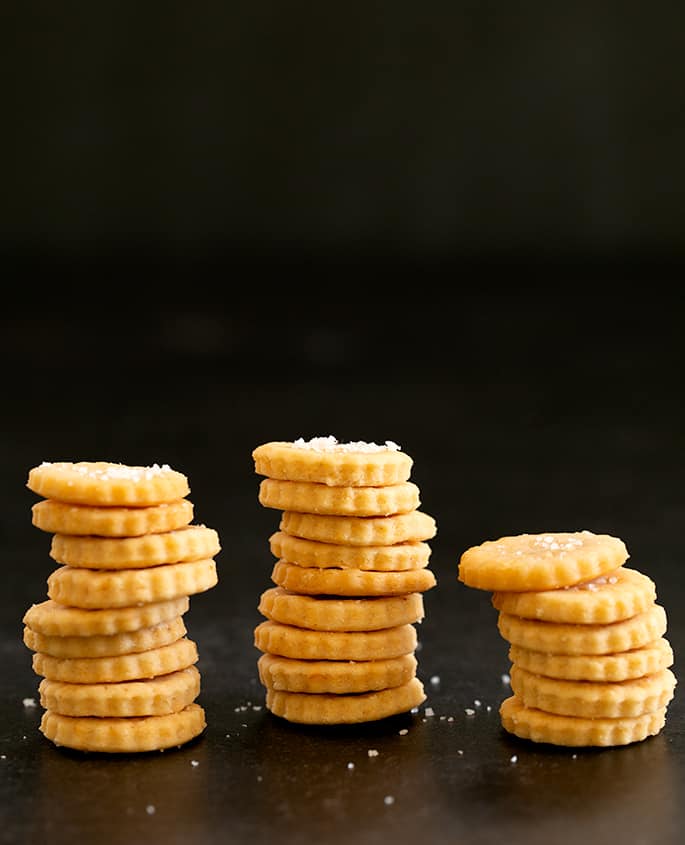 Sometimes, we just want a Ritz Cracker, since they're buttery and crispy and taste like nothing else. But since we can't have one from a package, we'll just have to make our own homemade Ritz style gluten free crackers.
These crackers taste just like Ritz, but they're gluten free. If cheese could choose a cracker for its plate, it would choose Ritz every time. You feel me?
I first published this recipe (with that photo above) on the blog in 2011. Depending upon when you're reading this, that was at least 4 1/2 years ago.
I remember being sick and tired of everyone saying that we shouldn't be trying to recreate old favorite baked goods as gluten free. It's not like we want to eat ourselves into a carb coma every single day. But we want to be able to make choices.
All these years later, I still feel the same way. I don't want to be lectured, whether it's January or December, about how I or my gluten free son should eat.
I just want us to have choices. Sometimes, it helps even just to know that you can make your own Ritz style gluten free crackers. Even if you never do it.
Except just once, do it. There's a short video that shows you how easy it is to make the dough and roll it out, then bake it quickly to perfection. Be sure to keep the dough chilled, and bake it in a hot hot oven. The crackers will crisp as they cool.