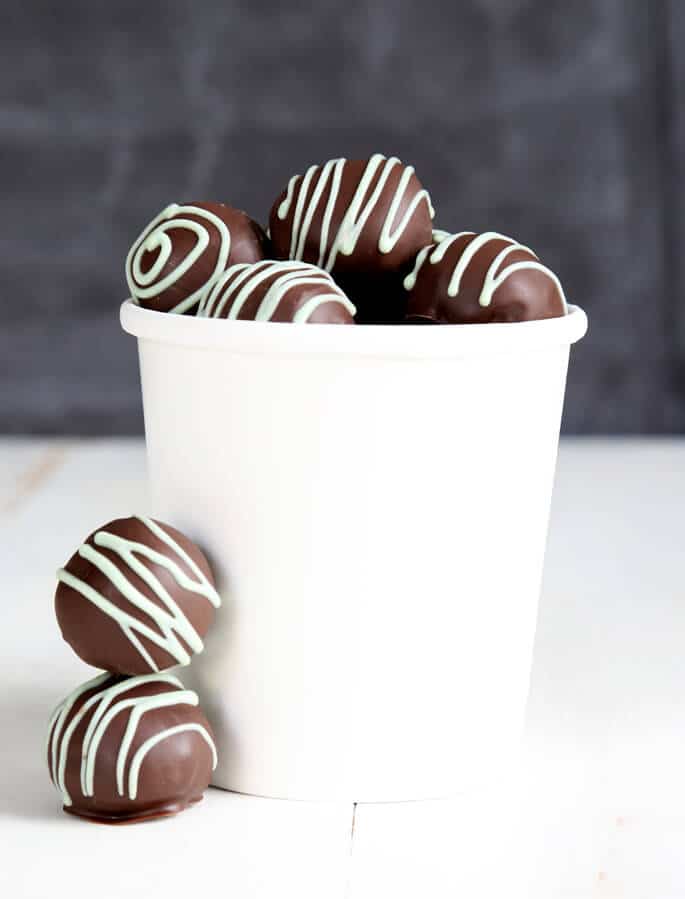 Thin Mints are the very best Girl Scout Cookie. My head knows that there is room for disagreement, but my heart wants all the Thin Mints, all the time. And the heart wants what the heart wants. Not that I'd throw any of the other Girl Scout Cookies out of bed. That's probably why my newest cookbook, Gluten Free Classic Snacks, has all the best recipes for alllll the Girl Scout cookies your heart may desire. And why I couldn't resist making these simple gluten free cookie dough truffles out of my gluten free Thin Mints recipe.
Since Thin Mints are snappy little numbers, the recipe has no eggs—making them the perfect candidate to be raw-cookie-dough truffled.
It also means there's no rolling out dough, no cutting out circles and (clearly) no baking. I urge you to cover them in chocolate glaze, but if you're really just not feeling it, serve them nude. They'll still taste like thin mints. I promise.
In the new book, I tell you all of my tricks and tips for rolling out all sorts of cookie dough, how to do it with ease, how to avoid the "wrinkles" that rolling out dough in parchment paper sometimes means, and plenty more wisdom. But this time, just this once, throw those rules out the window. Go on. Truffle your thin mints! You'll be so glad you did.