This list of the 10 best gluten free chocolate cake recipes has it all, from flourless to devil's food cake, and chocolate mousse cake to dairy free and egg free. Let them eat cake!
Chocolate cake is one of those things that can be made 100 different ways. These are my 10 most favorite ways to make the best gluten free chocolate cake, but I've got plenty of other recipes for chocolate cake here on the blog.
Some chocolate cakes are richer and denser than others (I'm looking at you, flourless chocolate cake and chocolate fudge cake), for the die-hard chocolate lovers in your life (maybe including you?). I love chocolate, but I pretty much love everything so that's neither here nor there.
My gluten free son doesn't hate chocolate but doesn't love it either. My two girls and my husband are deep, rich chocolate lovers.
So if it's one of the girl's birthday cake, it's got to be chocolate all the way. But no one wants a birthday cake that my son isn't going to eat more than one bite of, so I've got a chocolate cake recipe that makes everyone happy: devil's food cake!
Different types of chocolate cakes
So I think of the best gluten free chocolate cake as a relative thing, and I think of chocolate cake recipes as being on a spectrum, from the richest to the mildest. Over the years, I've developed a recipe for every stop along that chocolate cake spectrum. These are those recipes, along with what I love about each.
This is a roundup post, so if you click the link below each photo, you'll be taken to each of the full posts. Just scroll down on each of those pages for the full recipe. If you'd like a printable version, as always just click the printer icon at the top and bottom of each post after you click through.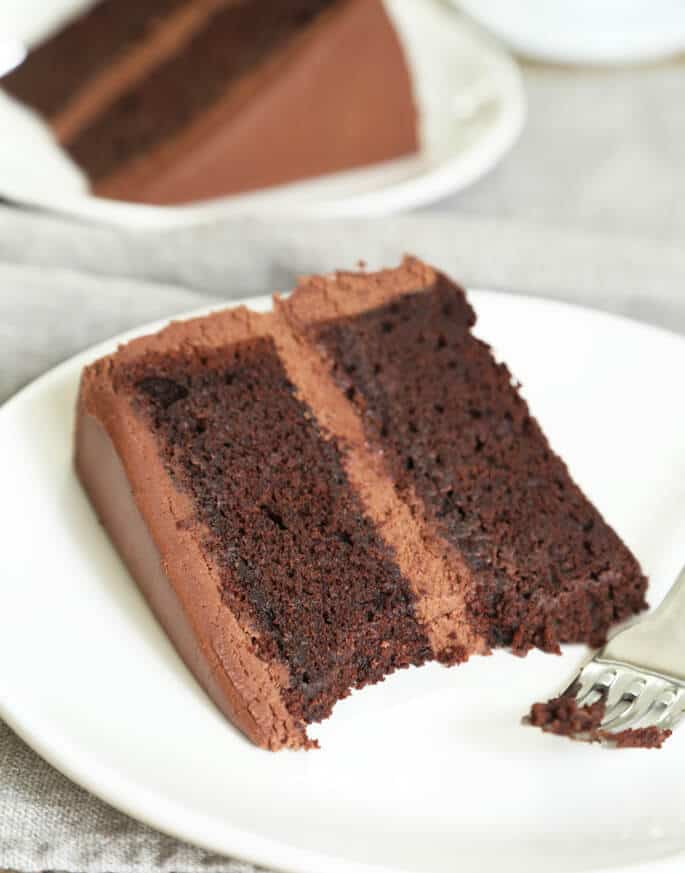 This easy gluten free chocolate cake is rich, dense and fudgy, and it's all made in just one bowl. Make a double layer or single, with the simplest chocolate ganache frosting.
Whenever I need to make a cake and I'm not sure which way to go, it's either this chocolate cake or my very best gluten free vanilla cake. Done and done.
Rich, but not too rich; sweet but not too sweet. This moist and tender gluten free devil's food cake can easily be made into cupcakes or a layer cake.
My gluten free son isn't the biggest chocolate fan in the world. If it's too rich, two bites and he's done. So if I want to make a chocolate cake for one of his sisters and I still want him to join in, this is the cake I make.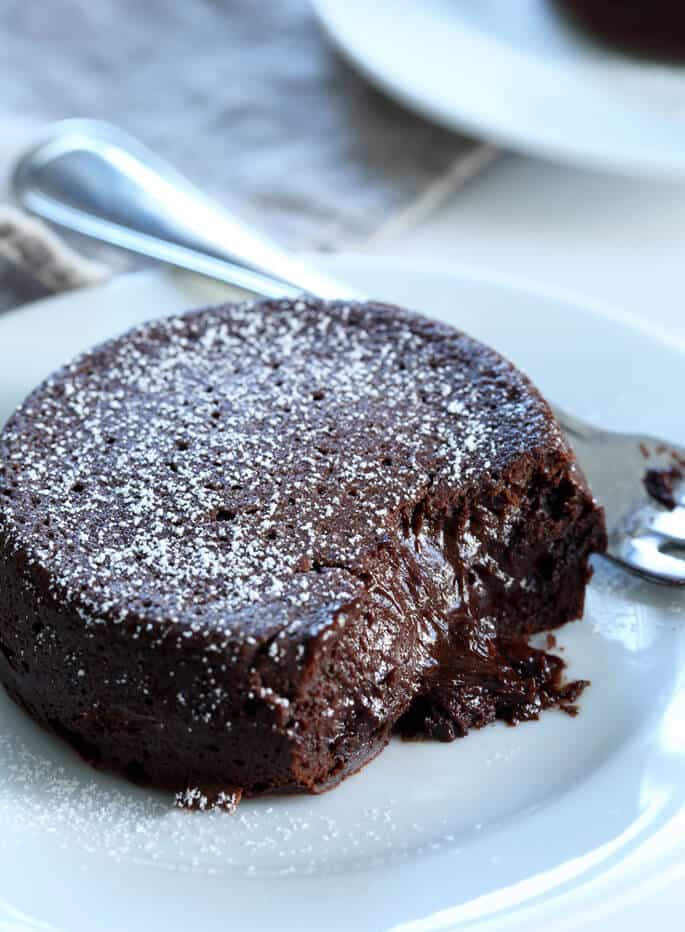 Sometimes you just need to impress, but you don't want to go out on a limb. Whether it's for Valentine's Day or just a Friday, try making a gluten free chocolate lava cake for maximum impact with minimum effort.
This gluten free chocolate poke cake is an incredibly moist chocolate cake made easily from scratch with rich chocolate pudding poured over the warm cake. A surprise in every bite!
This gluten free chocolate mousse cake is the perfect moist, rich chocolate cake topped with light, eggless chocolate mousse. A showstopper of a dessert, for sure.
This gluten free chocolate zucchini cake is simply the richest, most moist chocolate cake ever. What else were you going to do with all that zucchini?
Deep, rich and intensely chocolatey, this gluten free chocolate fudge cake is for the true chocolate lovers who live among us. My son, the one who doesn't love love chocolate, would be done with his piece of this cake after one bite.
The frosting for this cake is made by boiling milk, brown sugar, and butter, then adding chopped chocolate and finishing with confectioners' sugar and cocoa powder. It makes a spreadable, rich chocolate frosting that is just in a class by itself.
The frosting is also much less cloyingly sweet than a chocolate buttercream. You just have to try this frosting!
A flourless chocolate cake is one of those restaurant-style desserts that it's tempting to think is too fussy to make at home. It's naturally gluten free, and easy to whip one up at home anytime. No special ingredients or equipment required.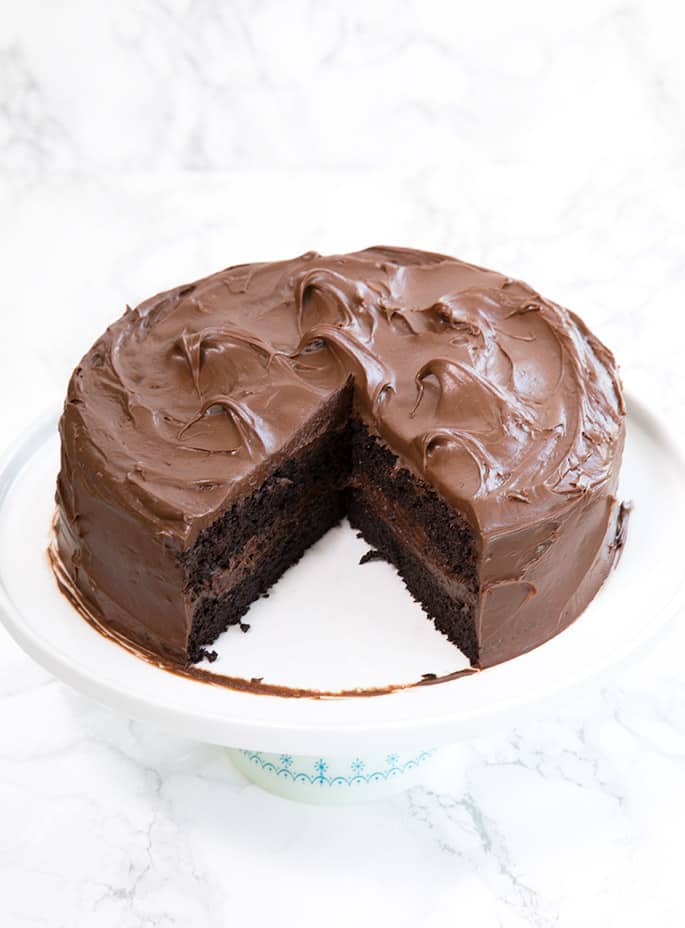 This decadent quinoa gluten free chocolate cake super moist and fudgy, flourless, and not too rich. Plus, it's naturally dairy free and gluten free.
You'll never believe what you can do with some cooked quinoa—or even some cooked teff. I've tried this cake both ways and it works perfectly, and even tastes the same.
This crazy cake gluten free chocolate cake is made with no eggs, no butter and no chopped chocolate—but it's still super moist and tender. And packed with chocolate flavor. It's the craziest cake around, and it's super allergy-friendly too.