We've been talking about gluten free homemade pumpkin butter here on the blog forever. Even so, I've never spelled out the recipe for this smooth, spreadable and fragrant fruit butter in the formal, printable way of any self-respecting food blog.
So here is my official recipe for pumpkin butter, with instructions for roasting a whole pumpkin and making that into butter, or using canned pumpkin puree in its place. I've done both and they're both delicious in their own special way.
If you've never baked with pumpkin butter, you're in for a treat. With less moisture and way more pumpkin flavor than pumpkin puree itself, it's ideal for baking gluten free pumpkin treats that are pumpkin-flavored, not just pumpkin-colored. And you can actually make crispy pumpkin cookies, an impossible task when baking with straight-up pumpkin.
I find these fabulous sugar pumpkins at Trader Joe's for $2 each, and they're really easy to roast. And then… toast those pumpkin seeds (instructions below in the recipe). They're ridiculously good for you, and kids l-o-v-e them.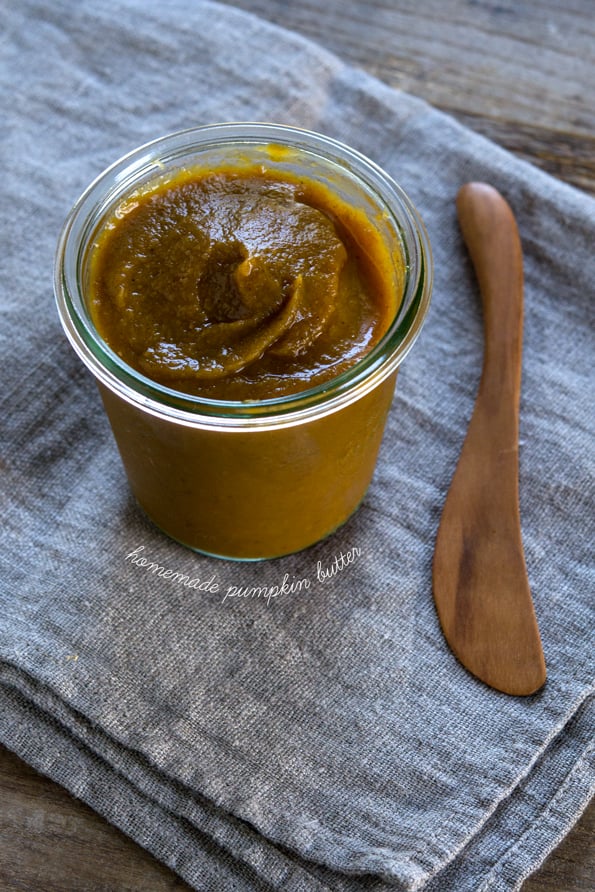 At great long last, here's how I make pumpkin butter. Now get baking!