This smooth, spreadable and fragrant fruit butter is ideal for making chewy pumpkin chocolate chip cookies that aren't light and fluffy. That's an impossible task when baking with straight-up pumpkin.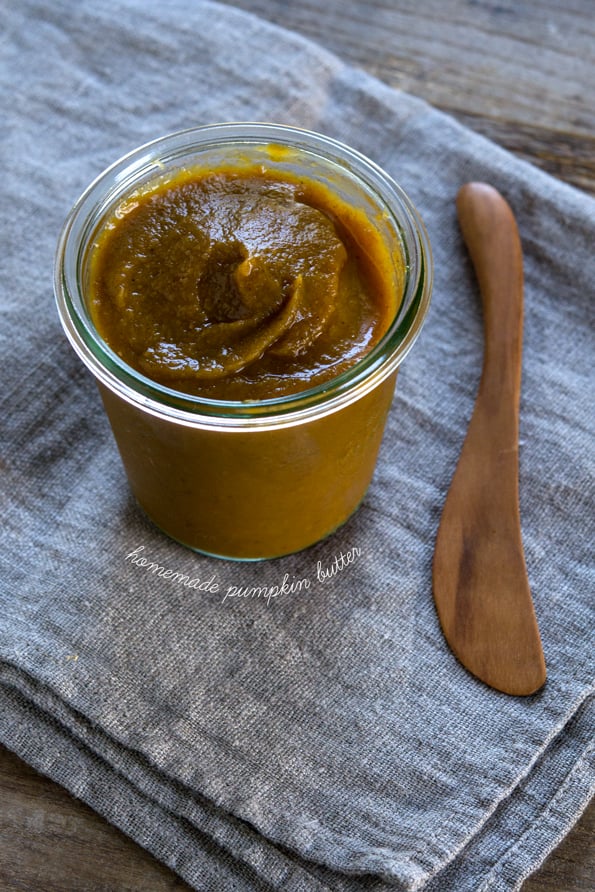 I've included instructions for roasting a whole pumpkin and making that into butter, or using canned pumpkin puree in its place. I've done both and they're both delicious in their own special way.
I find these fabulous sugar pumpkins at Trader Joe's for $2 each, and they're really easy to roast. And then… toast those pumpkin seeds (instructions below in the recipe). They're ridiculously good for you, and kids l-o-v-e them.
At great long last, here's how I make pumpkin butter. Now get baking!