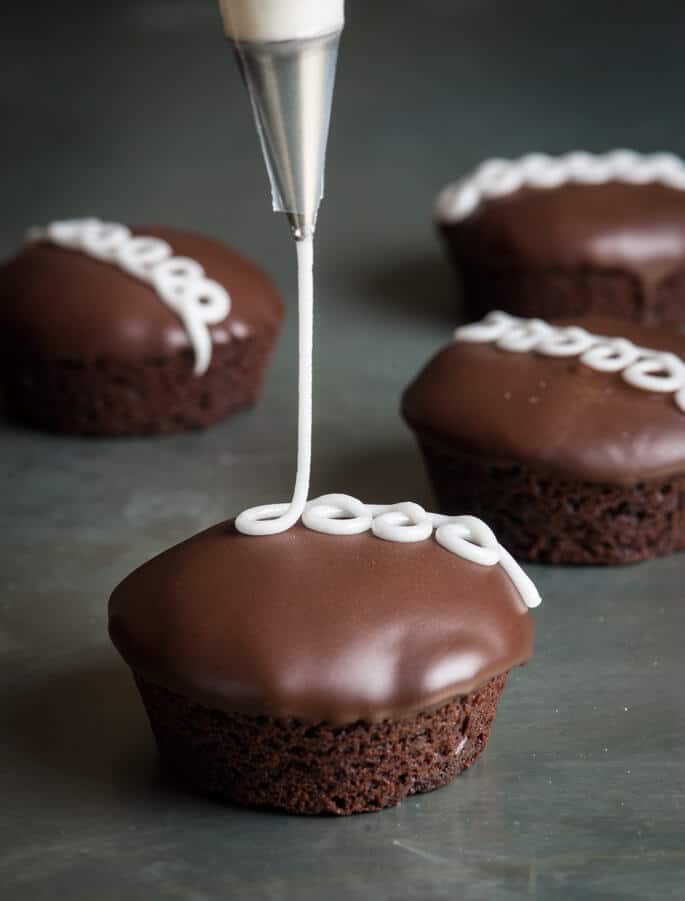 Gluten Free Royal Icing
Yield:
1 1/2 to 1 3/4 cups royal icing
Ingredients
Meringue Powder Royal Icing
4 tablespoons lukewarm water, plus more as necessary
4 1/2 teaspoons meringue powder (LorAnn brand is gluten free)
2 cups (230 g) confectioners' sugar
Egg White Royal Icing
2 egg whites (50 g)
1/2 teaspoon cream of tartar (or 1 teaspoon lemon juice, plus a bit more confectioners' sugar)
3 cups (345 g) confectioners' sugar
Instructions
In the bowl of your stand mixer fitted with the paddle attachment or a large bowl with a hand mixer, place all of the ingredients. Mix on low speed until the sugar is absorbed. Turn the speed up to medium and beat until thickened and creamy, about 7 minutes.

To test the consistency of the royal icing, scoop some with a spoon and allow it to fall off the spoon slowly onto a clean portion on the side of the mixing bowl. It should stay where you drizzled it without running very much. To thicken, continue to mix on medium speed until it reaches the proper consistency.

Royal icing is best used soon after it's made. If you would like to store any extra and use it another time, cover it with plastic wrap that adheres directly on the surface of the icing. Before using the stored icing, remove the plastic, add more water by the quarter teaspoonful and beat until the proper consistency is restored.