Light, delicate and simple, these gluten free oatmeal lace cookies are the perfect cookie to enjoy with a tall glass of iced tea on a hot summer day or a warm cup of cocoa by the fire.
Even after all these years of blogging (over 5!), and all these gluten free oatmeal cookies, I just can't believe that I never shared a recipe for gluten free oatmeal lace cookies with you.
They're so ridiculously simple, but like all of the simplest recipes, the right ingredients in the right proportions are key—and so is chilling the dough before you bake it. I have tried these cookies in every possible way, and I have only had true, repeatable success in this one particular way. I have made them both with and without all purpose gluten free flour (yes, you definitely need it!), with less butter and with more, with oat flour and without (definitely without!).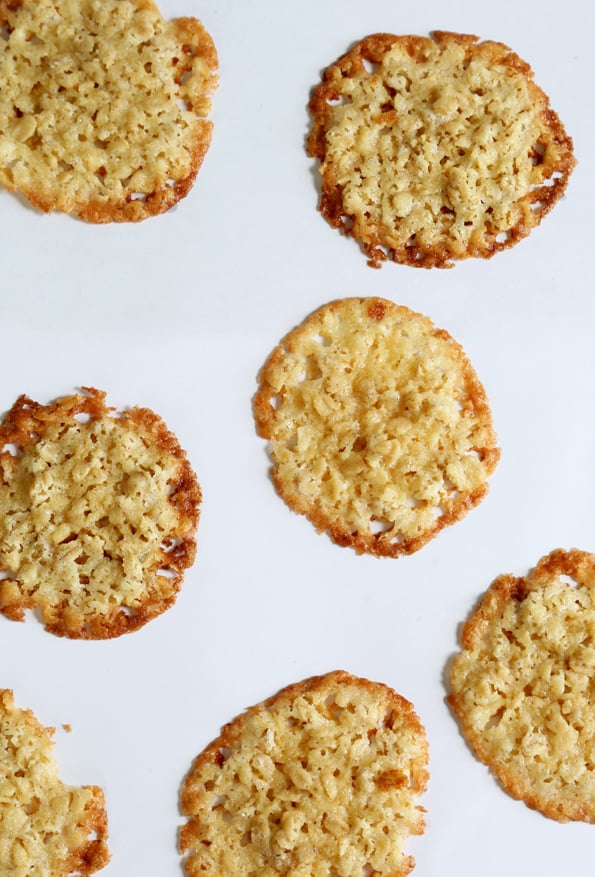 So if you'd like to play with the recipe, please feel free! But proceed with caution. :)