The Very Best Gluten Free Christmas Cookie collage is our chance to review the year's cookies on the blog, and admire our handiwork. We've done it before (2013 is here and here; and 2014's best is here)—and we're doing it again!
This cookie collage showcases the gluten free cookies for 2015 that will impress the pants off your friends and family with both their taste and their presentation. These are the cookies you serve to gluten-eaters and gluten-free-eaters alike, without seeking permission or forgiveness. Believe it!
Here's the 10¢ tour of these 15 fabulous gluten free Christmas cookie recipes, and what I love about each and every one of them: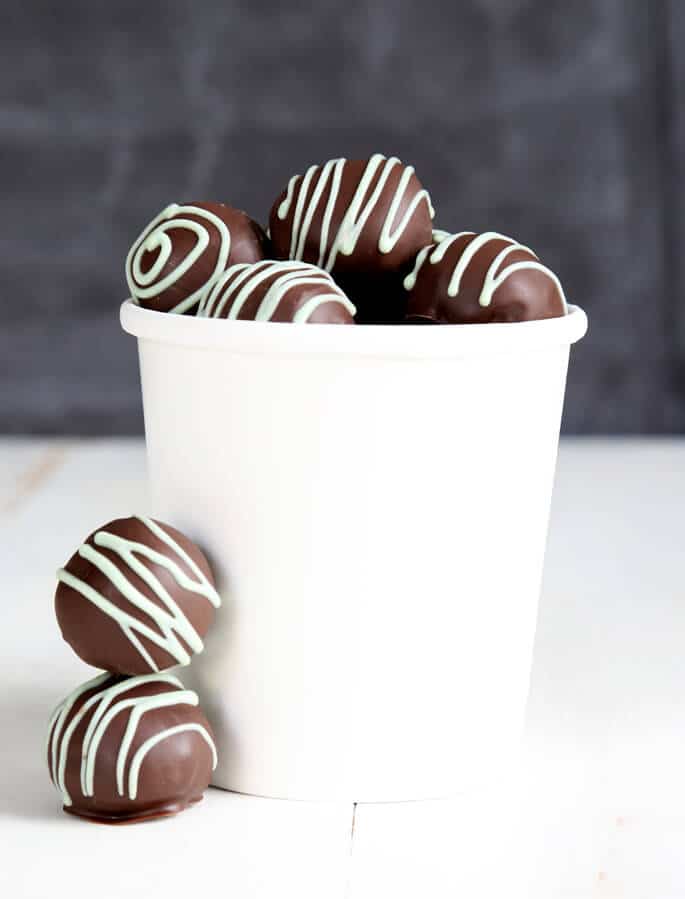 Thin Mint-Style Gluten Free Cookie Dough Truffles: These no-bake truffles are sort of like mint-Oreo truffles—but way better. No need to bake cookies, then smoosh them up and roll them with cream cheese or something. These have all the taste of Thin Mints Girl Scout Cookies—in a chocolate-covered, no bake dream.
Soft Gluten Free Cream Cheese Cutout Sugar Cookies: This year's version of a cutout sugar cookie that holds its shape perfectly, whatever that shape may be. But here's the kicker: it tastes like cheesecake. You know these are a must-make.
Soft and Chewy Gluten Free Ginger Cookies: A sleeper hit of a cookie, when you click through to these lightly spiced, thin and chewy cookies, be sure to read the comments. So ridiculously easy, you'll almost feel guilty when the rave reviews start rolling in.
Gluten Free Lemon Meltaway Cookies: Quite possibly the easiest cookie in all the world (the dough is so lovely to handle, and comes together with almost no effort at all), these bright, lemony cookies really do melt in your mouth.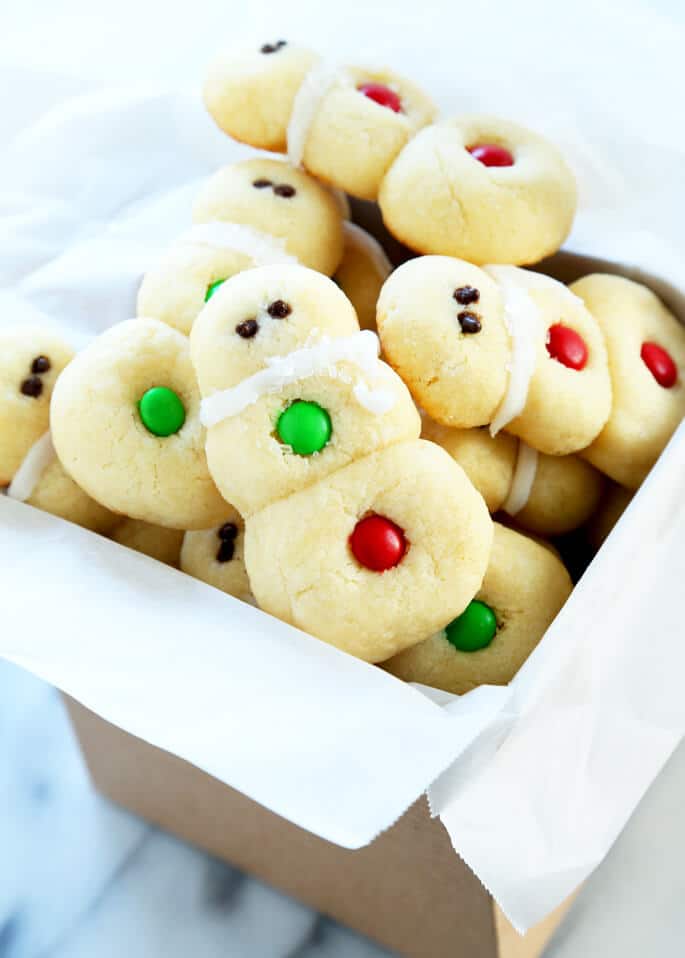 Easy Gluten Free Snowman Sugar Cookies: If you're looking for an adorable, especially festive way to dress up your cookie plate without much of a fuss, these are your cookies. Most M&Ms are gluten free in the U.S., but any small, round candy will do for the buttons. Try Sixlets!
Thin and Crispy Gluten Free Coconut Cookies: Crisp and snappy without ever being crumbly or hard, these coconut cookies are addictive as potato chips—so make a double batch! Naturally dairy-free, too.
Red Velvet Gluten Free Crinkle Cookies: Learn the simple secret to making soft and chewy crinkle cookies that always crinkle and crackle in the oven. Red velvet makes them extra festive.
Soft Gluten Free Anisette Cookies: These classic Italian Christmas cookies are lightly sweet and simply adorable with a light sprinkling of nonpareils. Who can resist nonpareils? Make a few with anise flavor for the tradition of it, and the rest with lemon extract for a safety!
Classic Gluten Free Peanut Butter Cup Cookies: Soft peanut butter cookies with everyone's favorite peanut butter and chocolate candy pressed right into the center. My favorite way to enjoy these is straight from the freezer, so make yourself a few extra to stash for emergencies.
Gluten Free Peanut Butter Twix-Style Cookies: All the taste of peanut butter Twix with the ease of a shortbread cutout cookie.
Gluten Free Milk and Cookie Shots: Like Dominique Ansel's fun creation, these shot glass-shaped cookies are made to be filled with milk, but 'tis the season so … go ahead and fill them with Bailey's Irish Cream. Adults only!
Gluten Free Coconut Macaroons: Classic macaroons that will make a coconut lover out of anyone. Crisp on the outside, soft and chewy inside, maybe even dipped in melted chocolate for good measure. So easy!
Gluten Free German Chocolate Cake Cookies: Speaking of coconut…. Do you love German chocolate cake, but aren't sure Christmastime is the right time to serve a whole fancy cake? Yeah. I thought so.
Thick and Rich Gluten Free Texas Sheet Cake Cookies: Speaking of cakes made into neat little cookies, these rich chocolate gems will melt in your mouth.
Thick and Chewy Gluten Free Apple Peanut Butter Cookies: Baking with peanut butter tends to create a crisp cookie, and baking with apples tends to create a cake-like cookie. Baking with both apples and peanut butter, something amazing happens. Just wait.
A very merry Christmas ? from my gluten free family to yours.
With love,
Nicole