These gluten free "Nilla wafers" are the ultimate crispy vanilla wafer cookie, made with plenty of butter and brown sugar. They taste just like Nabisco's!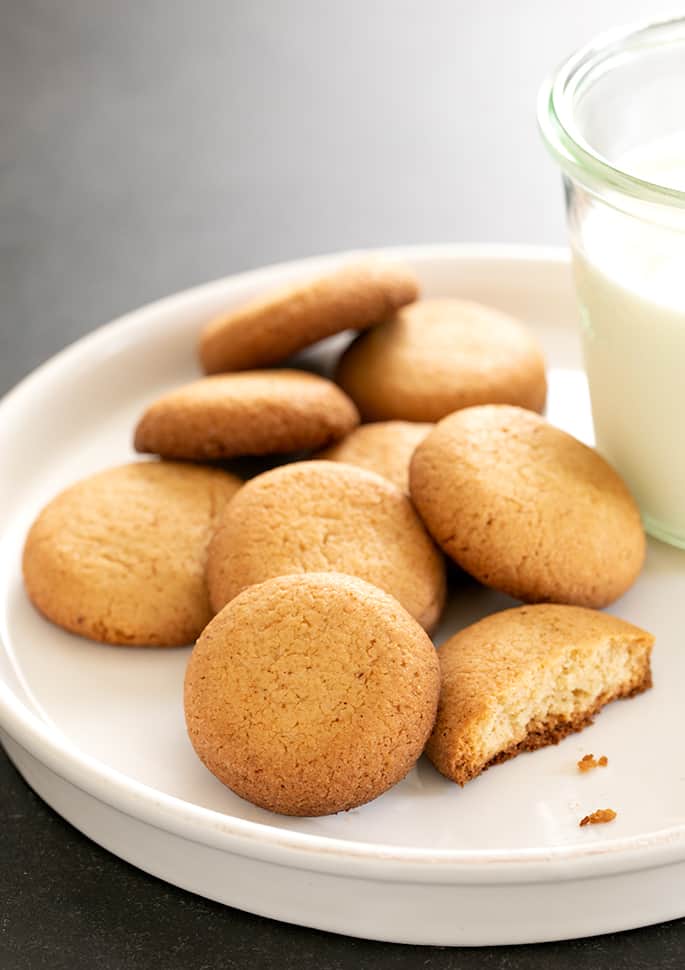 Why make our own gluten free "Nilla wafers"?
I miss Nilla Wafers. When I first shared this recipe, nobody made a gluten free version. That made this copycat recipe for gluten free Nilla wafers very, very important.
Today, a few companies do make crispy-type gluten free vanilla wafers. And they're honestly not bad at all. But if you want the real taste you remember, or just want to share that taste with someone who is gluten free, make this recipe.
Remember the waxy brown stay-fresh pouch inside the box of Nilla Wafers? It looks like it's going to be hard to open, and like maybe you're gonna have to rip it open and risk its tearing down instead of across, resulting in a cascade of cookie crumbs all over.
Instead, it opens so nice and easy. And still keeps the Nilla Wafers fresh inside. How does it do that?
Well, this copycat recipe for gluten free Nilla wafers bakes up so nice and crunchy-soft, you'll wonder if you cheated and got the ones from Nabisco.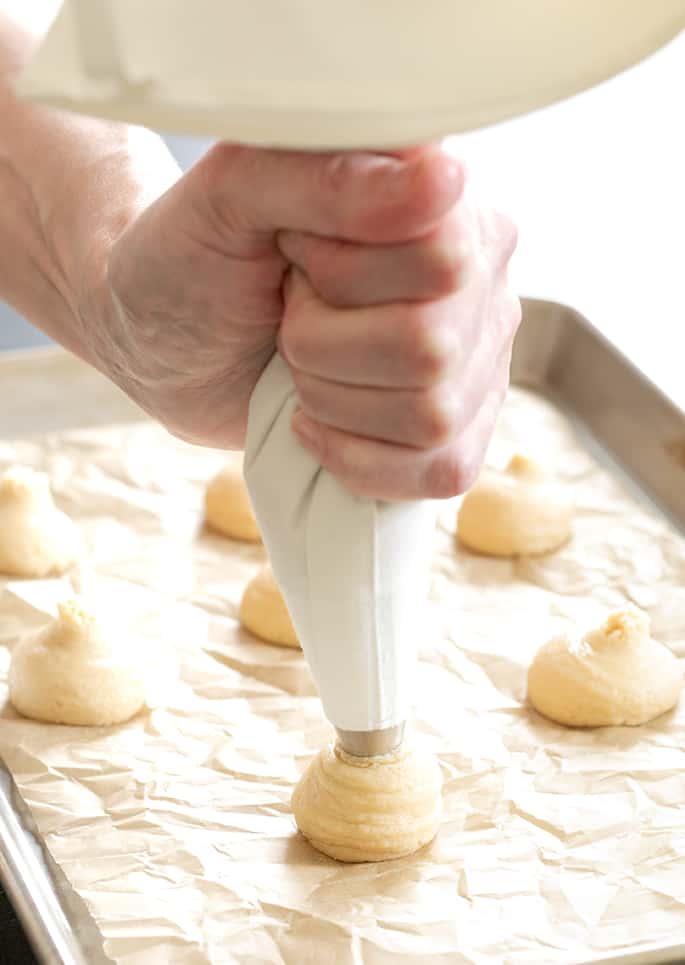 Ingredients and substitutions
Dairy
The main dairy in these cookies is in the form of butter. There's quite a lot of butter for just over one cup of all purpose gluten free flour, so the butter is an important ingredient.
To replace the butter, try using vegan butter like Miyoko's Kitchen or Melt brand. If you can't find either of those, you can try using Earth Balance buttery sticks but they have a lot of moisture.
If you use Earth Balance pay close attention to the consistency of the cookie dough. You probably won't need nearly as much milk, if any at all. Any unsweetened nondairy milk will work.
Egg
There's only one egg in this recipe. You should be able to replace it with a "chia egg." Just place 1 tablespoon ground white chia seeds in a small bowl, add 1 tablespoon lukewarm water, mix and allow it to gel.