Ten perfect recipes for gluten free flatbread and wraps. They're flat, sure, but not at all uninteresting. Perfect for pizza, burritos, and lunch wraps!
When I have any sort of gluten free flatbread ready-to-go in my kitchen, I feel like dinner is, like, done. Whether they're in the refrigerator, freezer or sitting waiting for me on the kitchen counter, it's as good as done.
Since 80% of these recipes are made on the stovetop alone, that means that you can make these gluten free flatbread recipes without heating up your kitchen. That makes them perfect for the summer months, and perfect for your busy bee lifestyle.
Only the pizza recipes must be made in the oven, and to say they're worth the few minutes of trouble is a dramatic understatement. There are plenty of recipes for gluten free pizza on the blog.
But I selected just two for this roundup: yeast free gluten free pizza, which can be made at the last minute, with or without my gluten free bread flour blend. Plus, grain free zucchini pizza.
There are classic gluten free flour and naturally gluten free corn tortillas, grain free options, and even a Paleo option. Even one made almost exclusively from riced cauliflower. And they all bend and roll. The only question is—which will you make first?
Soft, flexible gluten free tortillas made with just 3 main ingredients (plus salt and pepper)—and the biggest one is cauliflower. These low carb, cauliflower tortillas a carb-loving waist-watcher's dream!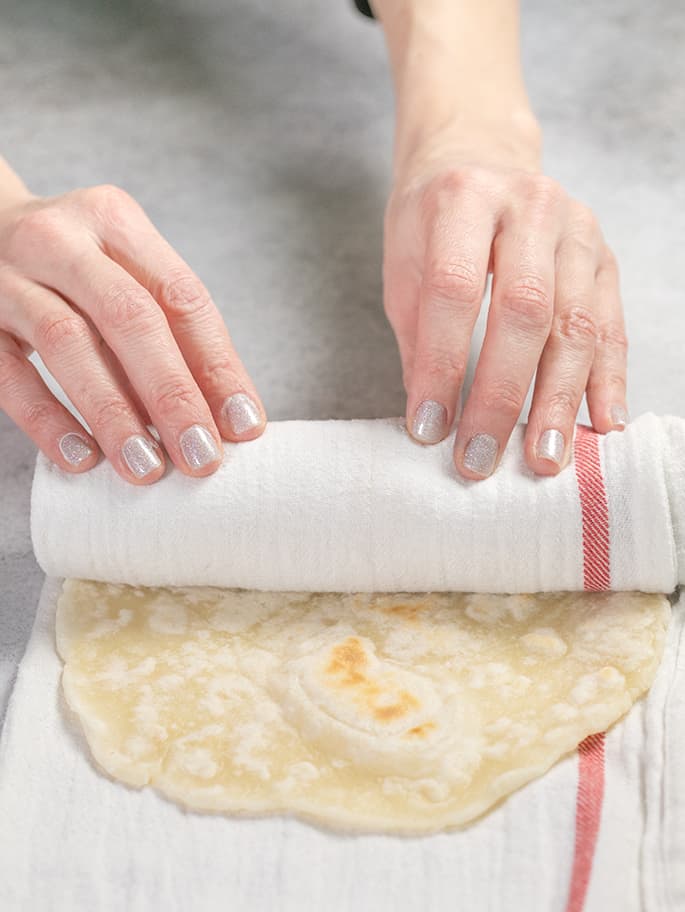 This recipe for soft gluten free flatbread (piadina) is made with just 5 common pantry ingredients—plus salt. If you use plant-based milk, it's vegan, and once you try it you'll be echoing the comments: "Great recipe and these are great for wraps- won't be buying gf wraps again." ‼
For the perfect soft, flexible classic gluten free flour tortillas, you need the right ingredients and the right recipe. Now, finally, you have that—and a complete how-to video that shows you exactly how it's done.
These easy, cheesy grain free gluten free wraps are made with simple gluten free pantry ingredients—plus they stay flexible even when they're cold and freeze beautifully. Gluten free wrap nirvana!
Made with pureed fresh zucchini in place of water, these soft, flexible gluten free zucchini tortillas are the perfect way to eat your greens. Especially when vegetables are not your favorite, since you can't even taste the zucchini.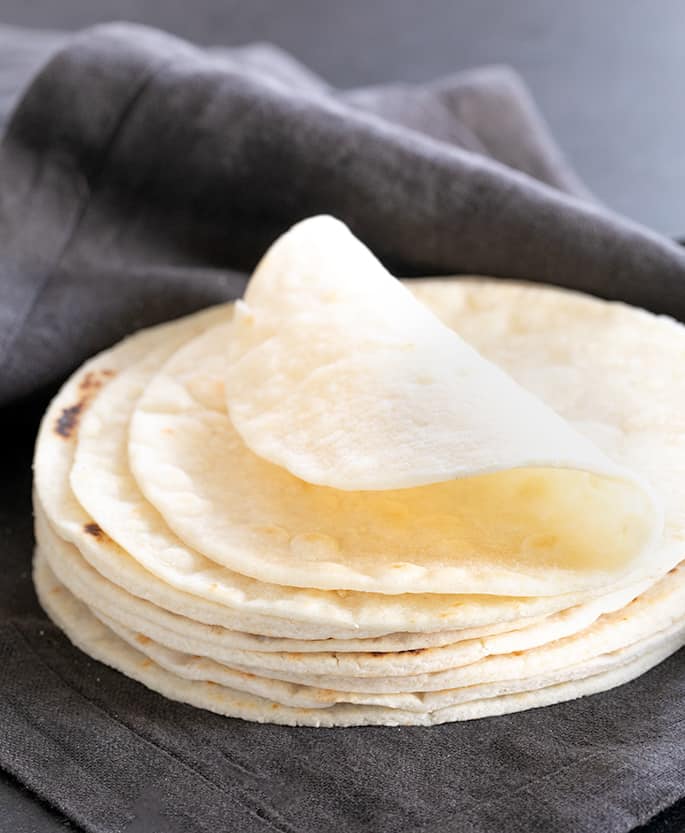 Just because you're Paleo doesn't mean you can't enjoy a soft tortilla, does it? Remarkably grain-free, these soft Paleo flour tortillas are made with a simple combination of blanched almond flour and tapioca starch.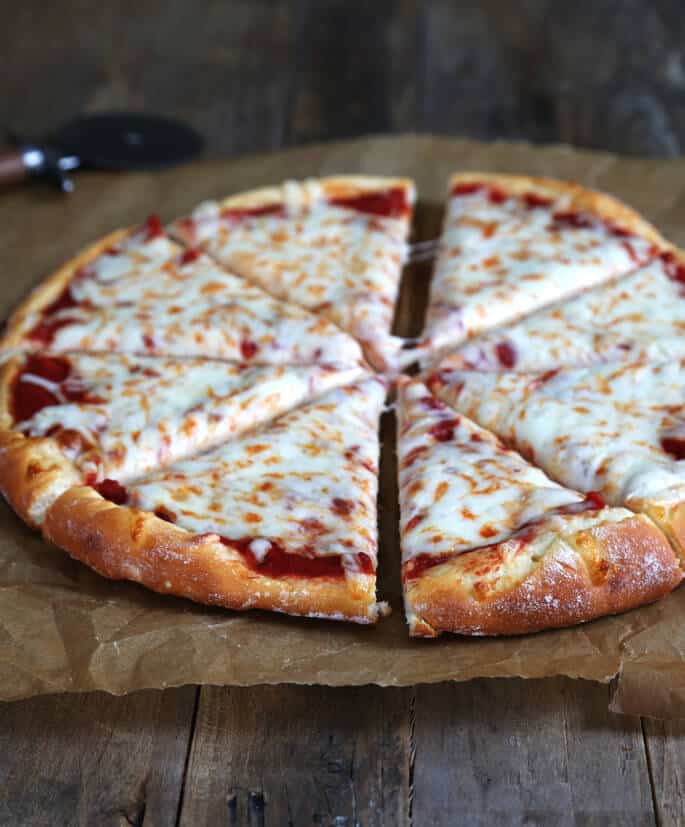 If you're looking for a way to get dinner on the table FAST, this gluten free pizza dough recipe without yeast is exactly what you need! It's the only gluten free pizza base that is ready at the last minute, guaranteed.
Fresh homemade naturally gluten free corn tortillas made with masa harina corn flour, salt and warm water. Authentic taste and texture in minutes! The minute you open that bag of masa, you'll know by the smell that this is going to be good.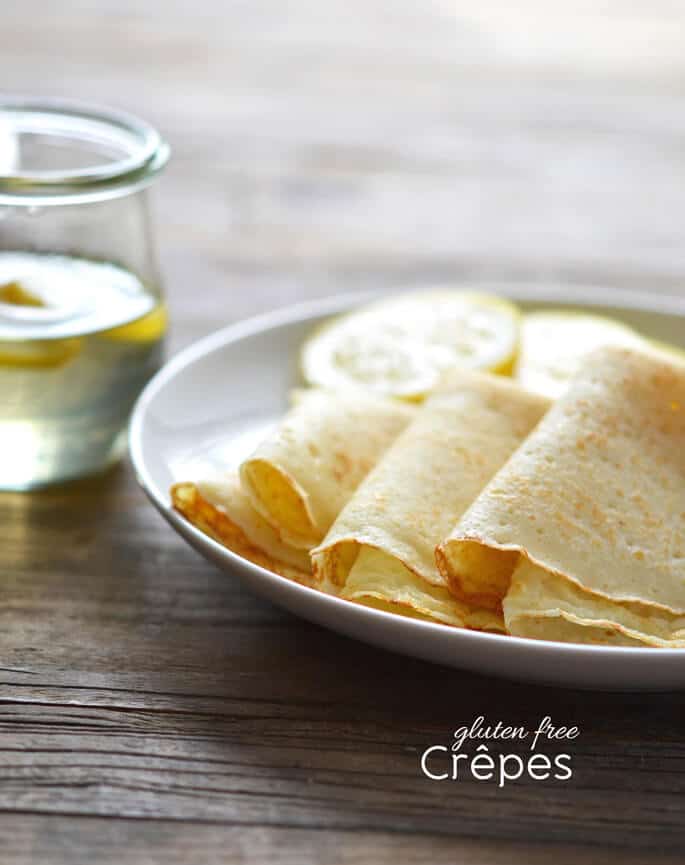 Gluten free crêpes are so, so easy to make (make the batter ahead of time, you'll get best results). They take only a few pantry ingredients. They're even easier to make than gluten free flour tortillas, plus they kick up an ordinary meal right to extraordinary.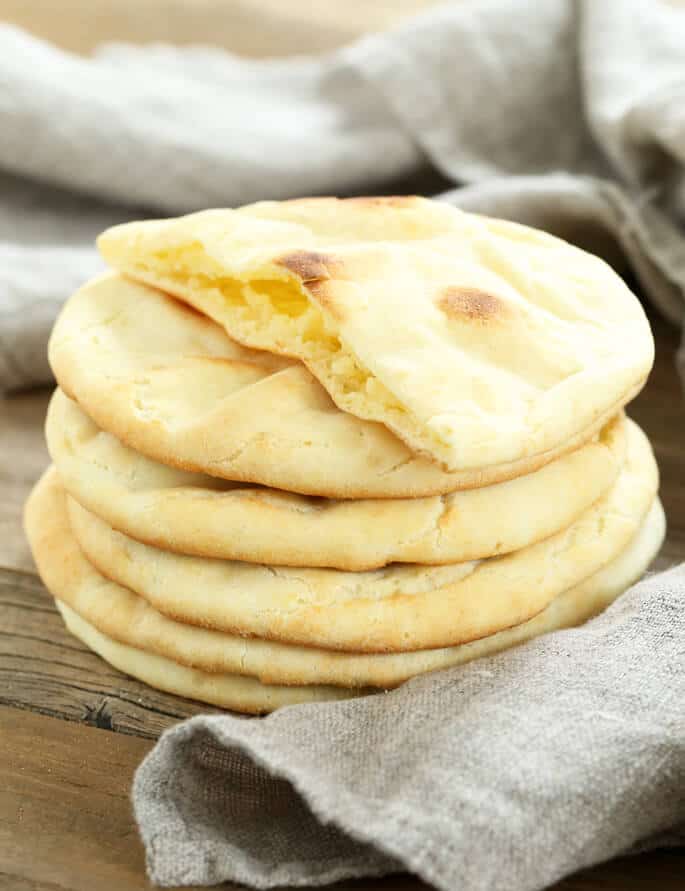 This soft and tender gluten free pita bread is also yeast free, so there's no rising time. Store-bought gluten free flatbread simply can't compare!
This easy recipe for zucchini pizza is made with just 5 ingredients (grated zucchini, 2 cheeses, tapioca starch and an egg), and has the authentic chew that you want in a proper pizza. The edges are crispy, and you really can fold it like "regular" pizza.
Tasting is believing! So is reading the comments on that post from readers who have made the recipe and can attest to its many charms.
This post was originally published on the blog in 2013. Some featured recipes have been changed, and the photos updated.