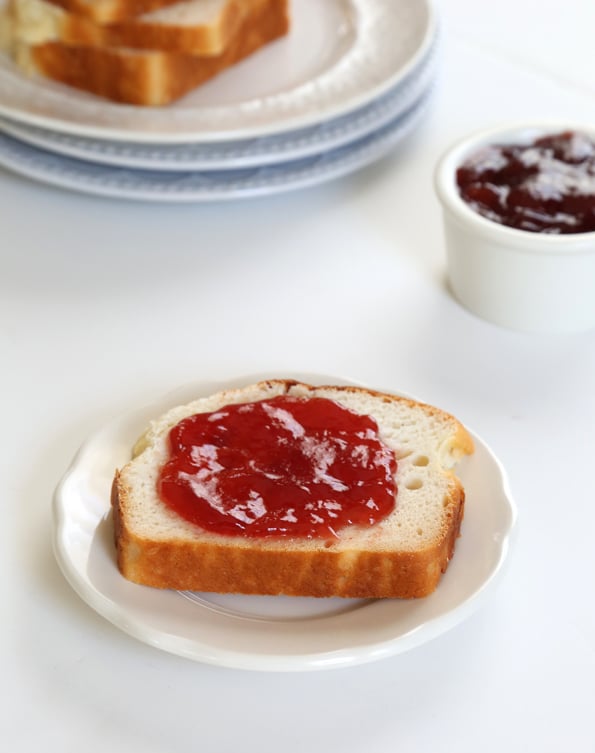 [pinit] I tried and failed and tried and failed again and again to make all different sorts of gluten free  bread in my crock pot. But all's well that ends (well), right? I am pleased and proud to announce … that I have successfully baked a loaf of gluten free bread in my crock-pot-slow-cooker-whatever-you-like-to-call-it! You know what this means, right? We will be baking bread all summer long without heating up the house. Woohoo!! My biggest success so far has been the Gluten Free English Muffin Bread from page 74 of Gluten Free on a Shoestring Bakes Bread, so that's the one we'll talk about today. But I'm creeping up on success with other breads, too, so fire up that slow cooker and let's get started! Hey did I mention that you skip the rise—the loaf rises right there in the slow cooker!
That's what the English Muffin Bread looks like from the oven, in case you need a reminder.
When you're baking this bread in the slow cooker, there are a few tricks to the trade. But good news! I'm gonna tell you alllll of them. After all, what's the point of my ruining batch after batch of bread from GFOAS Bakes Bread if I don't tell you all my secrets so you can skip right to the success? Secret #1: a steamer basket. Secret #2 (from reader Emma Hohl on Facebook): remove the slow cooker insert. Secret #3: vent the top.
The sides and bottom will brown, but the top simply will not. Like a nice brown top? Just place the loaf under your oven's broiler for a few minutes. The kitchen will stay cool, but your loaf will be brown on top. Score! Now the loaf will not rise as evenly as it does in the oven. Especially with the cover propped up a bit, the heat of your slow cooker is just not as even or consistent as the heat of your oven. But that's okay, right?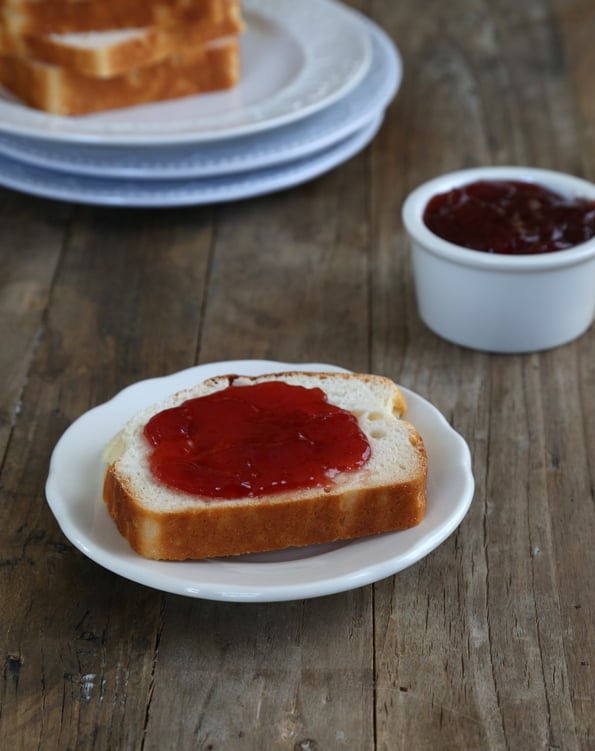 I was seriously considering throwing in the towel on this entire endeavor … until I asked YOU for tips on Facebook. And so many of you had suggestions that would have taken me many more failures to arrive at, if I arrived at them at all. With that in mind, if you have more tips for how to cook yeast bread in your slow cooker, feel free to share them in the comments. And let's bake bread, and then break bread, all summer long!!