Ten of the very best gluten free pancake recipes. GF pancake mix, low-carb coconut flour pancakes, crêpes, a Dutch baby—and everything in between.
Reliable gluten free pancake recipes are not as easy to come by as you might imagine. After all, what could be more basic than a pancake breakfast? But the simpler the recipe, the more essential that the balance of ingredients be just right. I'm happy to report that I've found success—times 10!
Finally, at great long last, I give you 10 of the very best recipes for everything from a super useful DIY pancake mix (think: Bisquick but way better) and classic fluffy buttermilk pancakes to low-carb but truly fluffy Paleo coconut flour pancakes, crêpes, and blintzes.
Not to mention a gluten free Dutch baby for maximum impact—with minimum effort. Here they all are, for your breakfasting pleasure.
This D.I.Y. mix for gluten free pancakes is just as versatile as Bisquick—but gluten free. Bisquick does make a gluten free version of its famous pancake mix, but frankly, it's not anything like the original.
Bisquick's actual gluten free pancake mix is gritty and not very well-balanced. If I loved the Bisquick gluten free mix, I would not hesitate to tell you. I really wish I did, as we all need the convenience at times. But sadly, the box just isn't any good.
This DIY mix is perfect for everything from pancakes and muffins to breakfast bakes. It's time to ditch that box and make a better pancake!
Paleo coconut flour pancakes are light and fluffy, and made with just a few basic ingredients. If you've ever baked with coconut flour, you know how finicky it can be. But all you really need is a properly written recipe, and I promise you'll find that here.
I tried and failed and tried and failed many times before I was ready to share this recipe for a quick and easy, low carb gluten free breakfast. They really are fluffy! Go on and read the comments to the recipe and you'll see that I'm not alone in that assessment.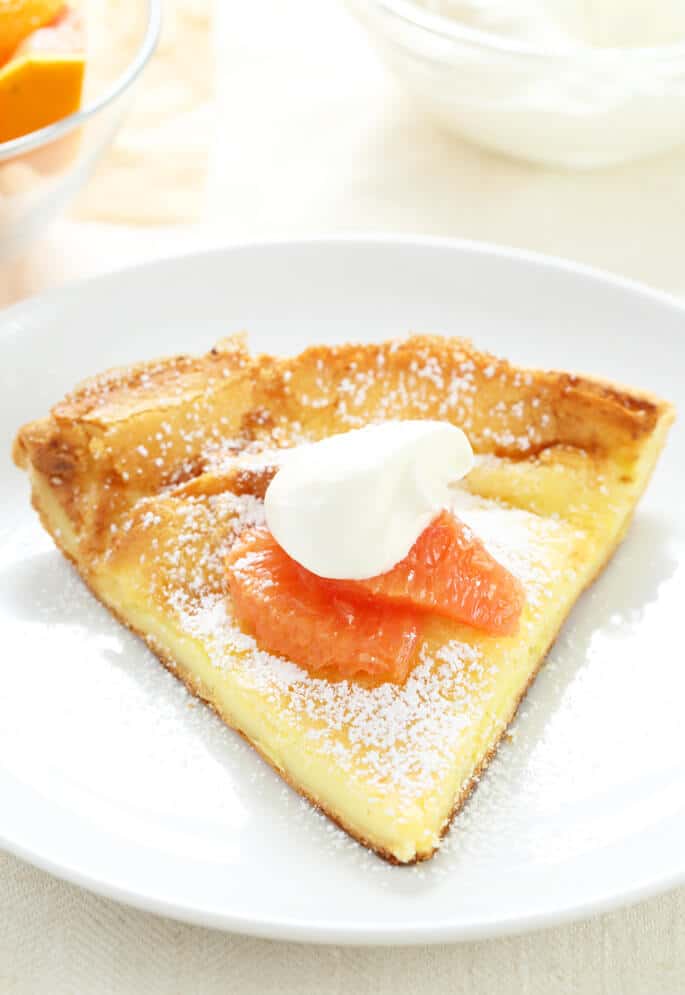 This gluten free Dutch Baby, also sometimes called a German Pancake, couldn't be simpler. Like a cross between a pancake and a popover, it's ready in less than 20 minutes.
A Dutch Baby remains the easiest way to make pancakes for a crowd without slaving over a skillet while everyone else enjoys their meal. Power to the cook! And it also makes something of a dramatic presentation as it puffs up so nicely in the oven.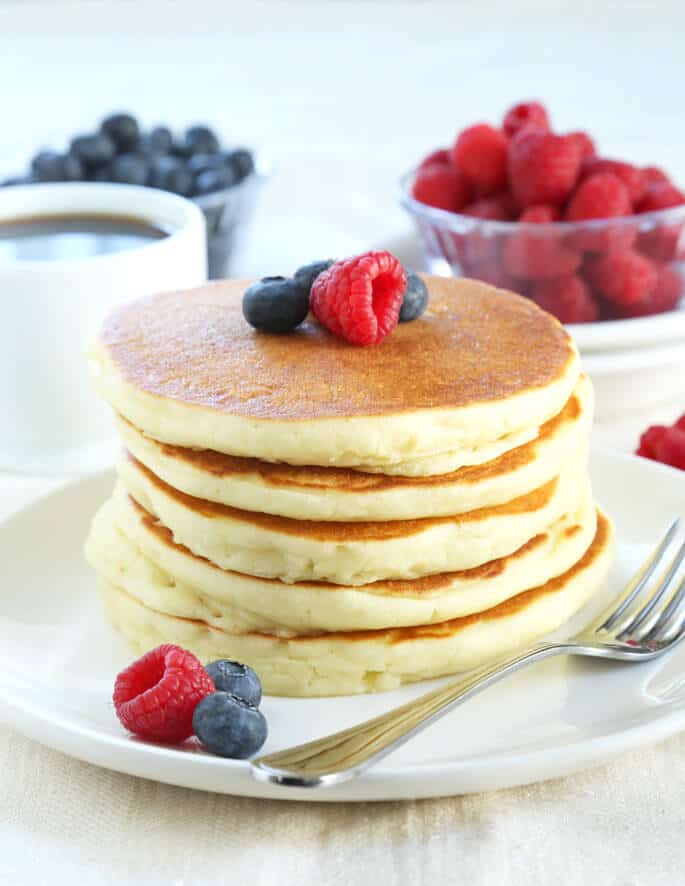 This is the classic gluten free pancake recipe you've been looking for. Perfectly light and fluffy buttermilk pancakes that you can make ahead and freeze.
They're taller and a bit heartier than the pancakes you'll make with our DIY mix (above). And they've got that buttermilk tang!
If you'd like to make your own buttermilk, I recommend using half plain yogurt, half milk. If you're dairy-free, use half plain dairy-free yogurt (I really like So Delicious brand) and half unsweetened almond milk (or your favorite nondairy yogurt). In place of butter, try Earth Balance buttery sticks.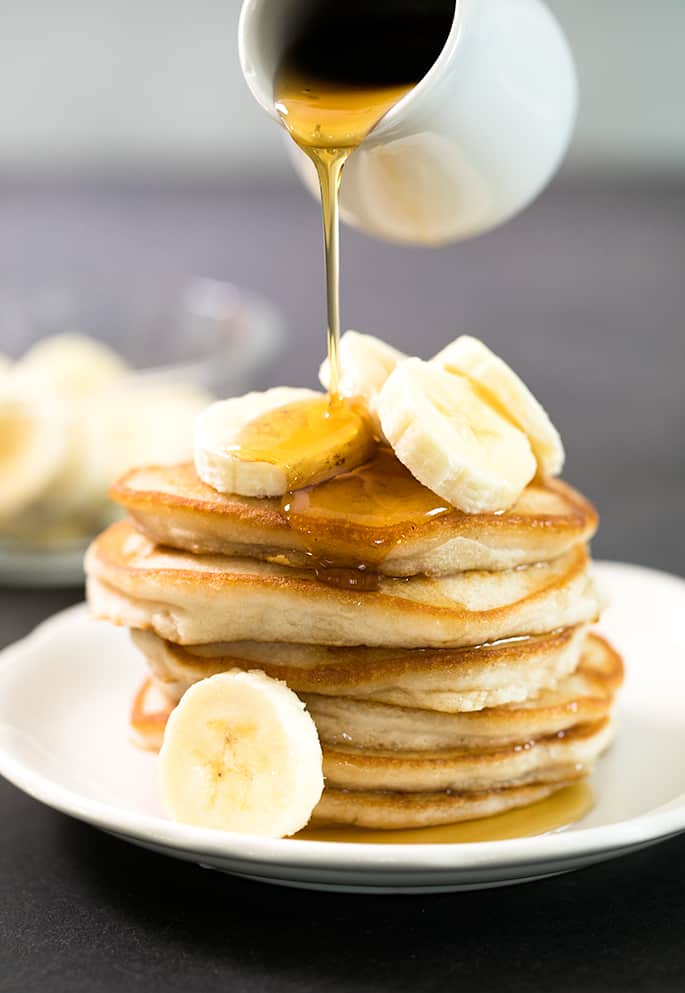 Most of these pancakes recipes rely upon eggs. But what if you need an eggless recipe for gluten free pancakes? This gluten free vegan pancakes recipe makes super fluffy eggless pancakes in one bowl, in just minutes.
So that's good news, right? Vegans deserve light and fluffy pancakes, too.
The simple-to-make pancake in a gluten free blintz is a bit thicker than a crêpe, so you can really sink your teeth into it. Filled with a simple ricotta cheese filling, it really makes the perfect breakfast-for-dinner.
Since the blintz pancake itself isn't sweet, it can also be stuffed with cooked vegetables and cheese and served savory. Yum!
Made with a blend of naturally gluten free buckwheat flour and all purpose gluten free flour, these gluten free buckwheat pancakes make for a lower carb, totally satisfying breakfast.
The healthy chocolate sauce is the perfect balance to the slight virtuous earthiness of the buckwheat flour.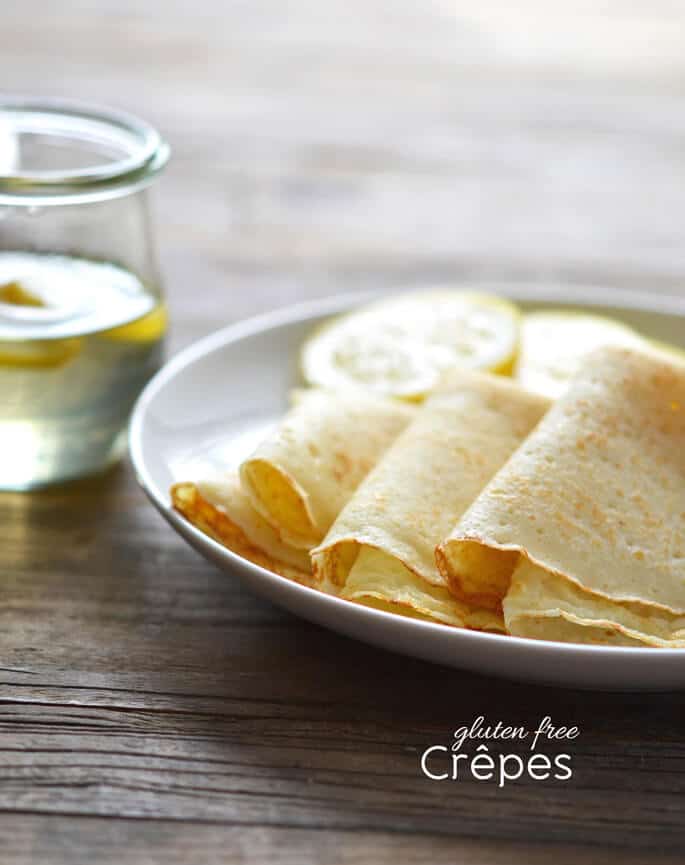 Gluten free crêpes are so, so easy to make (make the batter ahead of time, you'll get best results). Made with only a few pantry ingredients, they're even easier to make than gluten free flour tortillas—but they can be used in much the same way.
Crepes are the easiest way to kick up an ordinary meal right to extraordinary. You can serve them sweet, with a lemon-flavored simple syrup or even just maple syrup. Or you can roast some chicken breasts and wrap them in crepes for a handheld dinner in an instant.
Chocolate gluten free crêpes are light and delicate without being at all fragile. The simple French-style pancake with the lacy edges is even better as chocolate crêpes.
I'm a big, big fan of easy recipes that just seem like you nearly died trying to make and perfect them. Fill with fresh whipped cream and drizzle with chocolate sauce for the perfect showstopper dessert!
I certainly saved the best for last with these gluten free ricotta pancakes. Packed with creamy ricotta cheese, they're light, fluffy, deeply vanilla, probably low-carb, and definitely low-sugar.
Try these slightly richer pancakes once, and you might never make "plain" pancakes again. And even if you do, your family just might not let you!