[pinit] When you read food blogs, do you skip the blah blah blah and just scroll down to the recipe? Sometimes I think I should just zip it and let you look at the pictures and then read the recipe without tugging on your shirtsleeve and making you pay me attennnnnnnnnnnnntion. I go back and forth. Either way, you should know that this isn't a gluten free pound cake. It's a gluten free marble cake. Chocolate and vanilla cake batters are, well, marbled together, and then baked until they're pretty. Some might call this a zebra cake. Personally, that's too much pressure.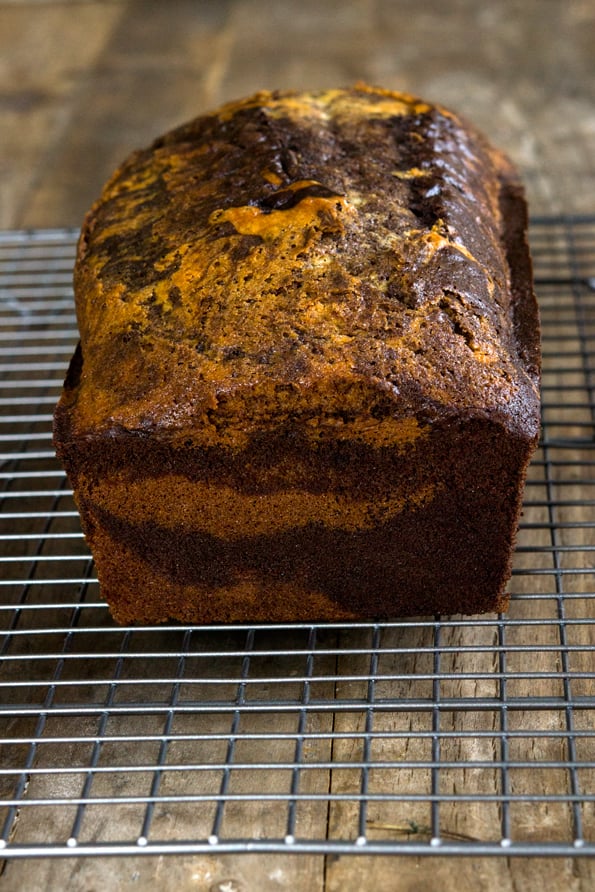 If all you expect is some chocolate and vanilla marbles and swirls, then you won't be disappointed if your cake doesn't look like a zebra baked into a cake. And anyway a zebra shouldn't ever be baked into a cake. It's not right.
This cake really really works best with just a touch of xanthan gum. I made it every which way before I had a version that worked well enough and was easy enough to share with you. Trust me when I tell you that if you make this with a pre-blended gluten free flour that already has xanthan gum in it, there won't be marbling. And if you're anything like me, there may be some mild to moderate frustration and muttered expletives.
But just a touch of xanthan gum really helps here. You can omit it from the recipe entirely, and you'll have a beautiful cake, but it will be a bit delicate and won't last more than a day, on the outside, at room temperature without becoming a bit stale. That's just the way it is.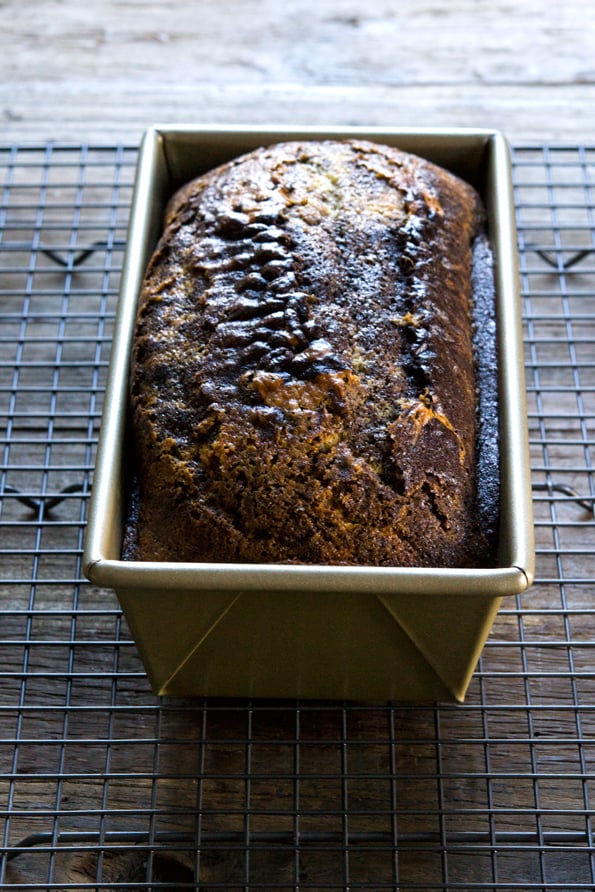 Either way, it's a really lovely, simple and moist marbled loaf cake. Plus, it's totally impressive, particularly when you don't include all that talk of zebras.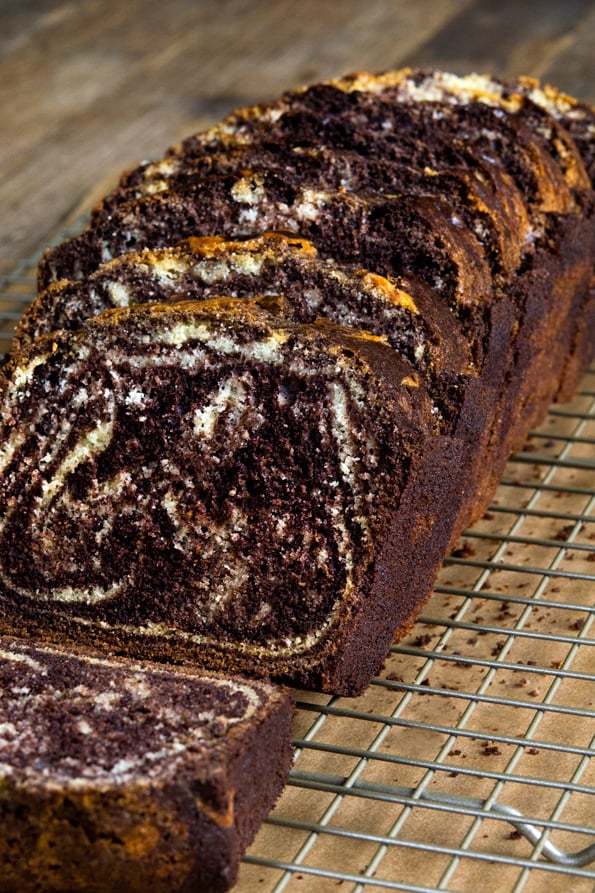 If you did skip my blah blah blah and scrolled down here for the recipe, I'll let the cake speak for itself: