These brown sugar and cinnamon frosted gluten free pop tarts are just like the "real" thing. Fill them with jam, nut butter, or a bit of Nutella to make them your family's favorite!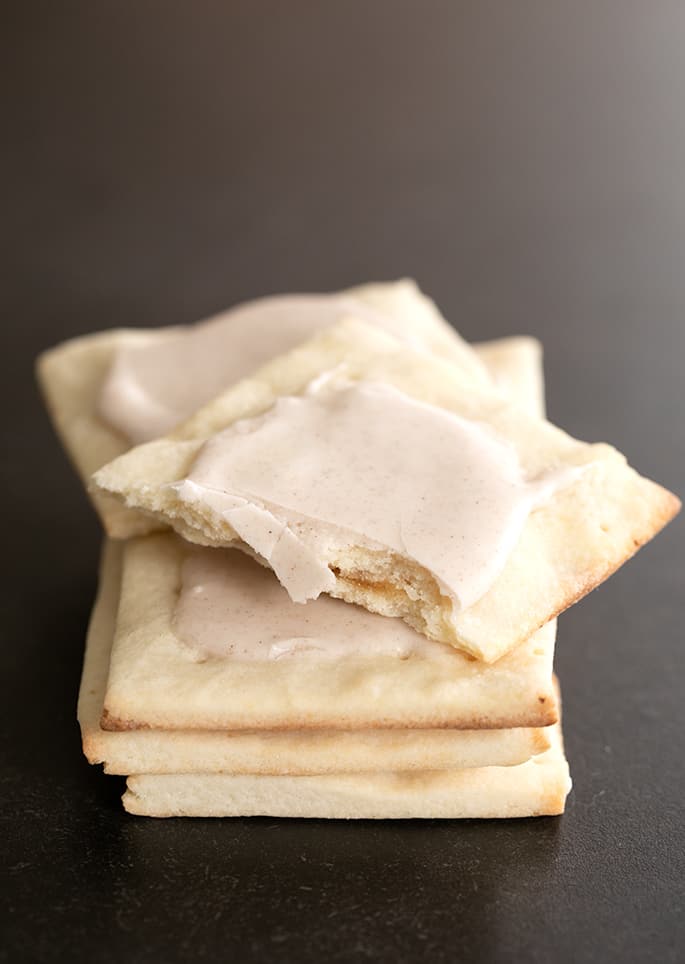 Do you have memories of Pop Tarts for breakfast?
Pop Tarts were the breakfast of champions in the 1980's. I don't remember ever having anything else before school, latchkey kid that I was. And it seemed like such a good idea, too. Until an hour later when I was hungry again. Then, not such a good idea.
But I'd do it again the next day. We had a seemingly endless supply of them. I took that to mean that I was doing what I was meant to do by eating them every morning.
Filling options
Everyone has a favorite kind. Frosting or not. Jam filling or brown sugar and cinnamon (the latter for me, thanks).
You can use 1 tablespoon of your favorite type of seedless jam in the center of each of these, instead of the brown sugar and cinnamon mixture. It should not leak, as long as you resist the urge to add too much. Same goes with Nutella or even a dab of peanut butter.
If you're willing, you can make the same filling as we used for our gluten free apple slab pie, dice the apples a bit smaller, and use that filling here. At that point, though, you might as well make our McDonald's style handheld apple pies, though. Those are a true indulgence!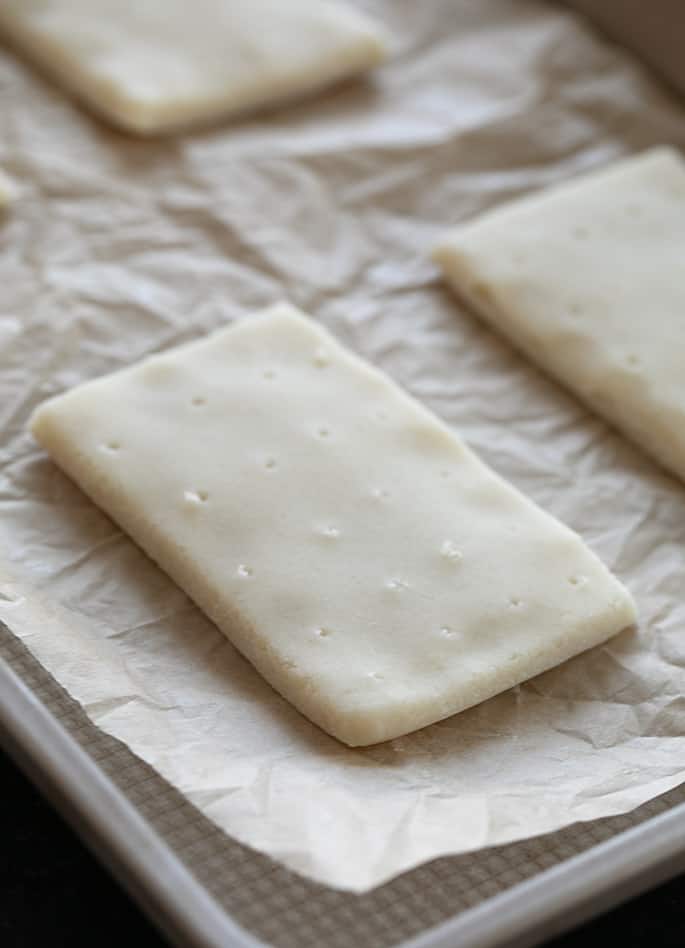 These homemade pop tarts are different from most
You can make toaster pastries with a basic gluten free pastry crust. In fact, if you search for homemade pop tarts recipes, that's mostly what you'll find.
But if you want them to taste like the Pop Tarts you remember, you'll need a different crust recipe. In this recipe for gluten free pop tarts, the butter is melted, not cold like in traditional pastry.
The crust doesn't puff like pastry. Instead, it flakes, more like shortbread, but the crust isn't as fragile as shortbread cookies. And it's made with an egg, more like butter cookies.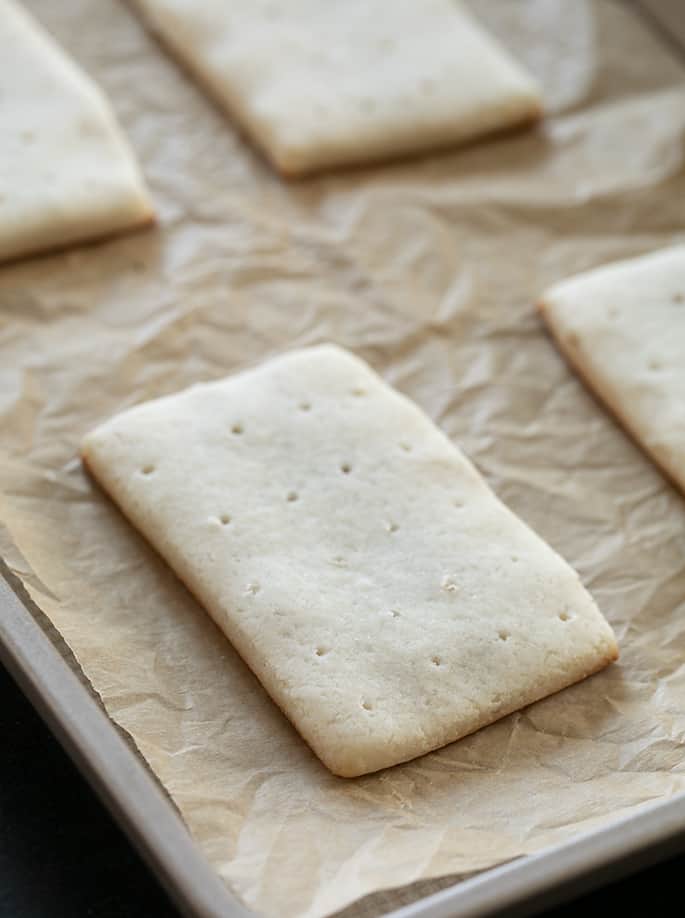 How to store and refresh these gluten free pop tarts
The finished pastries can be stored in a sealed glass container at room temperature and should maintain their texture for at least 3 days. Storing something in a glass container maintains texture, although a plastic container tends to make anything crispy become soft and weepy.
For longer storage, try piling the prepared pastries in a freezer-safe container (a rectangular container that is at least 5-inches tall is ideal). There's no need to freeze them first in a single layer, as they're very stable at room temperature. Once the glaze is completely set, it shouldn't be damaged in storing them.
To refresh them, do just what you do with a Kellogg's Pop Tart: pop it in the toaster oven! There's no need to defrost the pastries if they've been frozen. But remember that, if they're frosted, that part gets super hot so be careful with those fingers!
Ingredients and substitutions
Dairy: The butter in the crust is the essential dairy in this recipe, and what you'll struggle to replace perfectly. I would try Melt brand or Miyoko's Kitchen brand vegan butter, or butter flavored Spectrum brand nonhydrogenated vegetable shortening. The milk can be your favorite nondairy milk, or even water.
Egg: There is only one egg in this recipe, but it really helps stabilize and add richness to the pastries. You can try replacing it with a "chia egg" (1 tablespoon ground white chia seeds + 1 tablespoon lukewarm water, mixed and allowed to gel).
Corn: The cornstarch in this recipe can easily be replaced with arrowroot, tapioca starch/flour, or even potato starch. If you're using a higher starch blend like Cup4Cup, replace the cornstarch, by weight, with more Cup4Cup.
Sugar: These are not "lightly sweet" breakfast cookies, like our oatmeal breakfast cookies. When I give them to my children, I do not kid myself that they're "healthy." There is plenty of sugar in the dough, and the filling.
If you're really motivated, the crust might work with a granulated sugar replacement (I like Lankato brand monkfruit granulated sugar replacement), but those tend to be drying so you'll almost certainly need more moisture. The risk is that the dough will be tough, since sugar is a tenderizer.