Here we are as in olden days, happy golden days of yore. It's time for a collection of the very best gluten free Christmas cookies of 2016!
Today, we review the year's best gluten free cookies here on the blog. We've done it before (2013 is here and here; and 2014's best is here and who could forget 2015's best here). We're doing it now—and we'll do it next year and the year after, too.
These are not the only gf cookies published on the blog in 2016. But they're the best gluten free Christmas cookies of 2016 on the blog. Every one of the 15 cookie recipes here in this collection freezes beautifully. Even though we're in the final stretch for baking cookies, rest assured that you can make a double batch or two, for your freezer stash.
This cookie-palooza showcases the gluten free cookies for 2016 that will prove, once and for all, that gluten free cookies are as good, if not better, than their conventional counterparts.
These gluten free Christmas cookies are winners in both taste and presentation. As always, these are the cookies you serve to gluten-eaters and gluten-free-eaters alike, without seeking permission or forgiveness. Let's show them how it's done.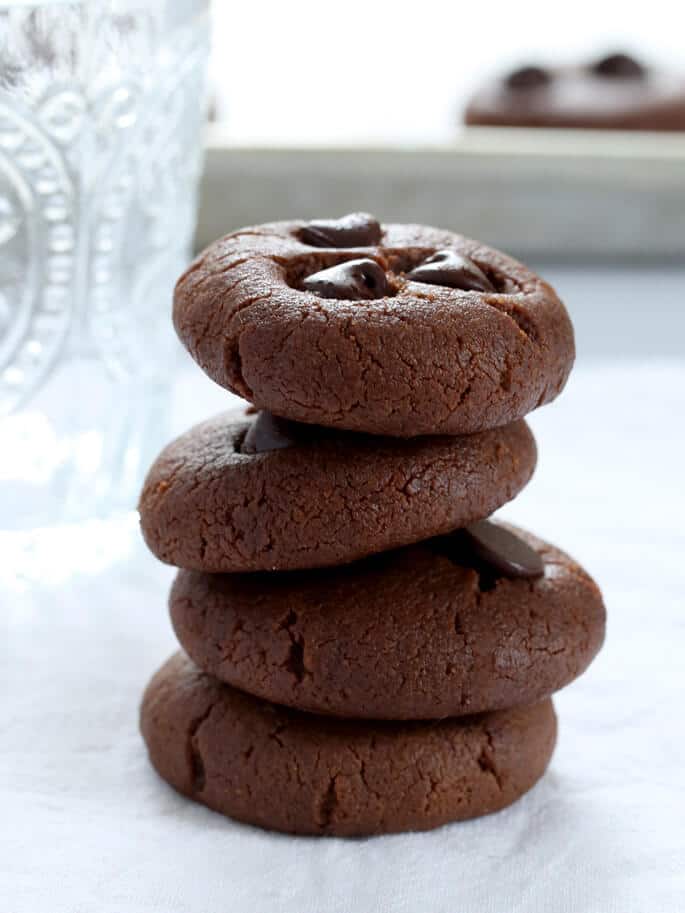 These flourless peanut butter cookies are gluten free, grain free, dairy free and can be made refined sugar free, too. They're packed with protein, so you can even serve them for a special holiday breakfast.
This simple recipe for thick and chewy gluten free oatmeal cookies is crispy around the edges, soft and chewy the rest of the way through. In other words, perfect.
These soft gluten free chocolate cutout cookies roll out so easily and hold their shape perfectly during baking. Like all of our gluten free cutout cookies. Decorate them with a classic chocolate frosting, or a simple decoration with royal icing.
No bake fudge cookies are the classic no bake cookie you remember, made with or without peanut butter—even with or without oats. Naturally gluten free, and the perfect last-minute cookie to make when your oven is otherwise occupied.
Classic gluten free chocolate crinkle cookies are positively fudgy inside, almost crisp outside. They're one of the very best holiday cookies ever invented.
One reader emailed me and told me that she had been gluten free for 40 years (!). Making this recipe for crinkle cookies marked the first time in all those years that she had been able to have true Christmas cookies. No lie.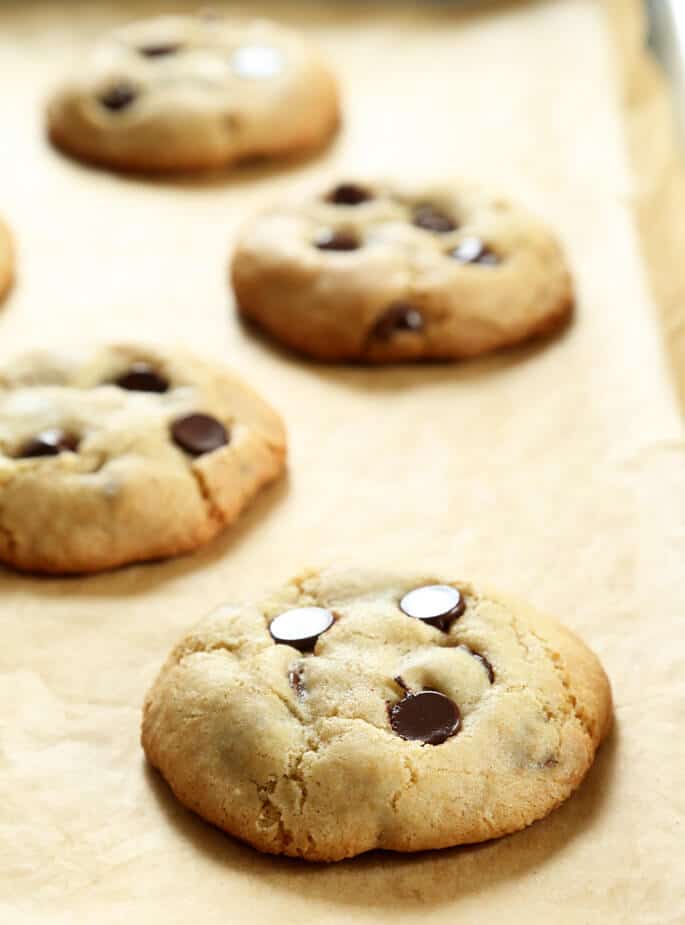 A classic thick and chewy delight, these gluten free chocolate chip cookies set the standard for everything a cookie should be. Plus, they're easy drop cookies, ready in a flash any time at all. And they're even better than Toll House.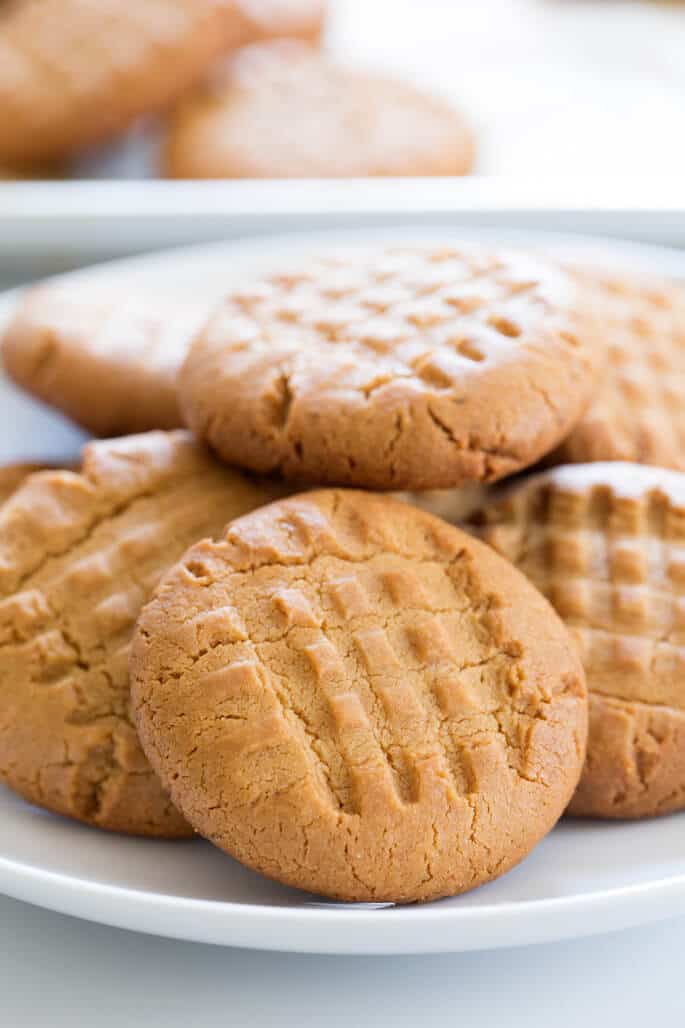 Crunchy gluten free peanut butter cookies with the traditional crosshatch. So easy to make, and packed with peanut butter flavor. A classic for good reason!
Perfect thick and chewy Paleo chocolate chip cookies, made with almond flour and a bit of coconut flour for structure. They'll satisfy your sweet tooth and your appetite, too.
Gluten free cookie break-up makes the crispiest cookies you've ever had—ready in 20 minutes flat. Butter, sugar, flour and chocolate chips are all you'll need.
If they look "crumbly," that's the idea! But they're never, every dry. Watch the recipe video and you'll see just what I mean.
Chewy gluten free Nutella cookies have a delicate crunch on the outside, and a soft and tender inside. Rich and chocolatey, they're just right for making the perfect ice cream sandwiches, if you're feeling extra generous.
Super soft, thick and adorable, these gluten free chocolate chip cookie bites taste almost like cookie dough. One bite, and they're gone. Better make a big batch! Quick how-to recipe video included.
Delicate and not too sweet, these simple gluten free chocolate shortbread cookies are made with only 6 basic pantry ingredients. Chill the dough and they'll even hold their shape during baking. This one has a how-to recipe video, too.
These classic gluten free pinwheel cookies have a place on every holiday cookie plate. If you've wanted to give them a try but had trouble imagining how, click through for a quick how-to video to see just how easy it really is.
Grain free turtle cookies have all the taste of chocolate turtles in a neat little thumbprint cookie. Chocolate, caramel and pecans are a classic combination for good reason.
Gluten free peanut butter blossom cookies. Soft peanut butter cookies with a thin, crunchy and sugary shell. Press a chocolate kiss into the center the minute they come out of the oven and make something special.
Happy Christmas to all, and to all a good night!