Gluten free Dutch apple pie, made with a simple pie crust on the bottom, filled with over 2 pounds of thinly-sliced, tart apples and topped with a warm crumble topping.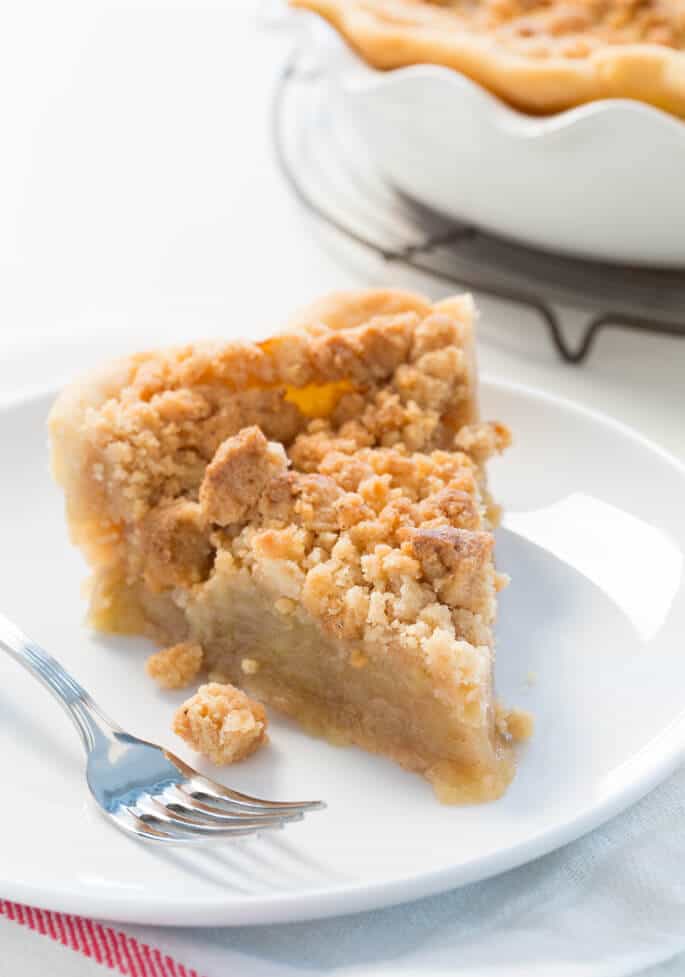 A gluten free Dutch apple pie is made simply with a traditional pastry crust on the bottom, packed with thinly sliced apples, and a gorgeous, thick crumble topping. Like business on the bottom, party on top.
Cinnamon, sugar and nutmeg are all present, along with a flaky bottom crust that won't let you forget for one moment that it's pie season. But believe it or not, you can make this pie without the bottom crust. Just allow the filling mixture to sit for at least 10 minutes, discard the rendered juices and add 2 tablespoons of cornstarch to the filling.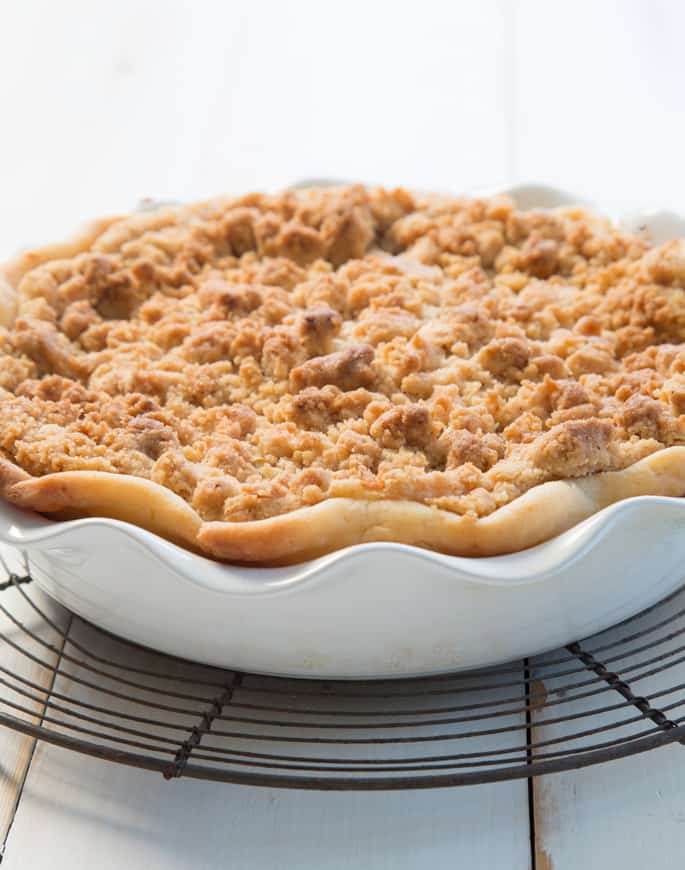 In the past, I had made this pie with a much more complicated custard-style apple filling. It called for eggs and sour cream, plus a bit of flour in the filling. Thank goodness I've recovered from that. Frankly, it wasn't worth the trouble.
If you've come looking for that sour cream apple pie and found this instead, can you ever forgive me? The simplified filling of nothing more than apples, cinnamon and sugar holds together beautifully.
The apples are sliced very thin and allowed to sit for a few minutes before being piled into the crust. That way, they release a fair amount of their juices but retain just enough texture.
Despite my love of this Dutch pie, I don't mean to suggest that a Classic Gluten Free Apple Pie doesn't deserve a place on your fall holiday table. That pie is all about the crust and the apples—and they both shine so bright.
My favorite traditional apple pie, as you may know, is baked in a bag. That allows the apples to steam and bake to perfect fork-tenderness before the top and bottom crusts brown fully.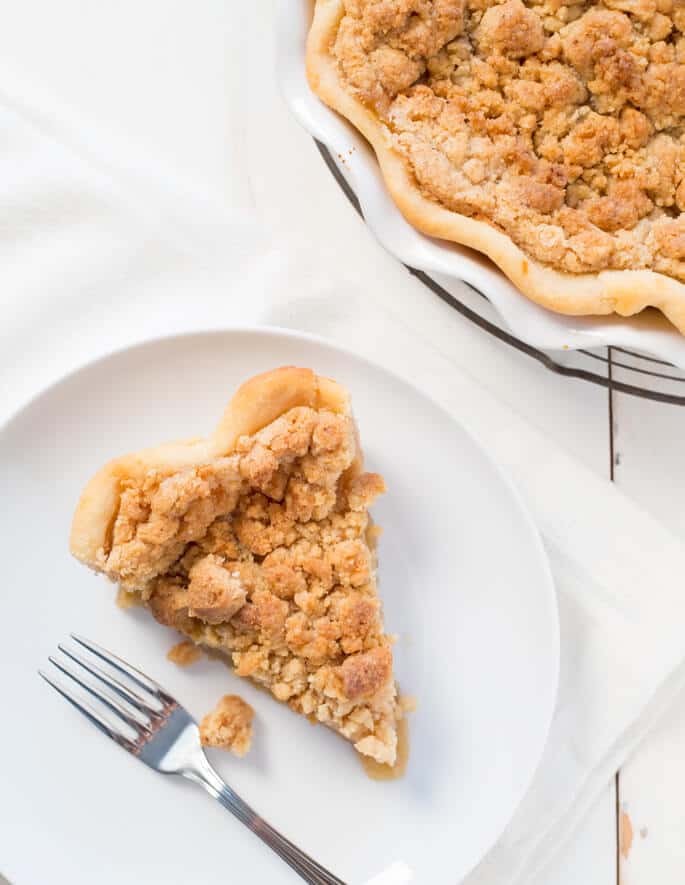 A Dutch apple pie, though, is a different experience entirely. The crumble topping is like the best part of a coffee cake, on top of a pie.
Try a warm slice with a scoop of rich vanilla ice cream, dusted lightly with ground cinnamon. Or just have it plain, and allow the crumble topping to have its moment.