There are many ways to make pierogi, and everyone seems to have their favorite. This is my favorite recipe for gluten free potato pierogi, as the dough is made with both milk and sour cream.
There's no way around it. Pierogi takes some time to prep. I promise that this dough will work – just read the recipe all the way through before you roll up your sleeves and get to work. And let all the step by step pictures mesmerize you for a bit, too.
Semi-Pro Tip #1: Rather than struggling to roll out the dough as thin as 1/8 inch before cutting rounds, roll it out 1/4 inch thick. Then, reroll each round into an oval that is closer to 1/8 inch thick.
This way, you're much less likely to have a dough of uneven thickness (which might cause some of them to break during boiling), and an oval shape is easier to form into half-moons.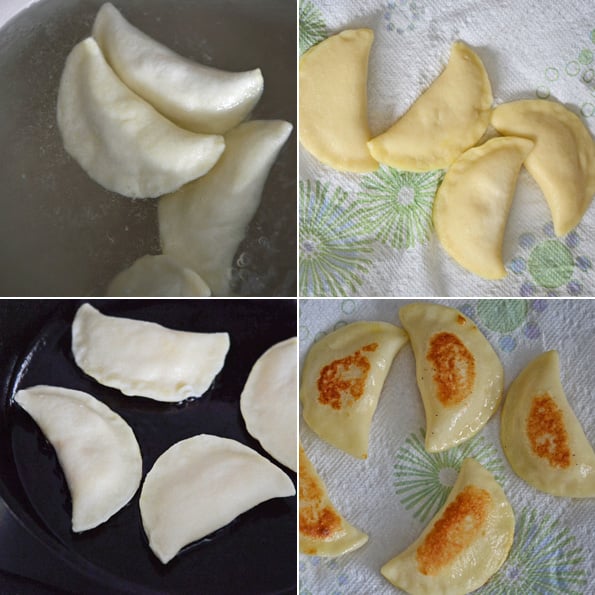 Be careful as you select your gluten-free flour blend for this task, too. Anything that is too high in starch, like Trader Joe's All Purpose Gluten Free Flour, is going to be difficult to roll out smooth as it will absorb too much moisture in the dough.
This is a different dough than, for example, gluten free pie crust, which is flaky, or even extra flaky as any proper pastry would be that is meant to be baked in a hot oven. Pierogi dough has more chew, and is less fragile by nature.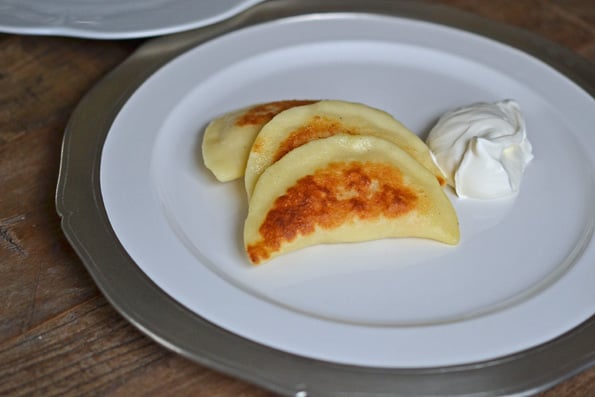 Just be sure to serve these to someone special. Pierogies bring to mind Easter for me, which may or may not be strange. But one thing's for sure – if you're going to make them for a big group, pay special attention to the Make-Ahead Option in the printable recipe below. Now … how do you say "EAT!" in Polish?