[pinit]
I'm no stranger to gluten free brownies. Or even Paleo brownies for that matter. But these are gluten free skillet brownies. That means they're dense and fudgy with a crisp little crust on the bottom—especially when you make them in a cast iron skillet. And since a cast iron skillet conducts heat so well, they bake very evenly and quickly and are done long before they have a chance to burn on the bottom.
Most of the time, I slice them into wedges and serve them right out of the skillet after they've cooled and set a bit. But these are the type of brownies that you can serve right out of the oven. In bowls. With ice cream. And chocolate sauce. And oooooohs and ahhhhhs.
The batter is shiny and smooth when it's raw, and just set and juuuuuust beginning to pull away from the sides of the skillet when it's baked.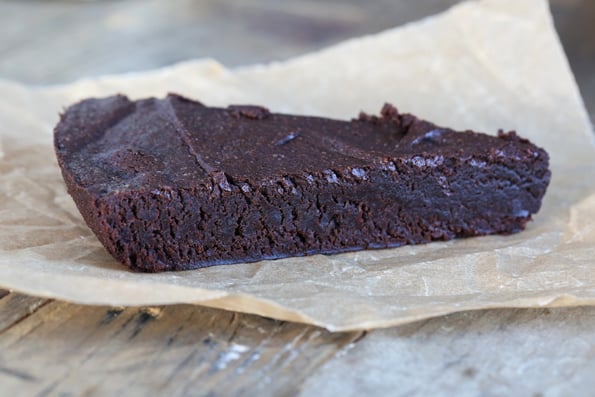 Okay here's the part where I try to anticipate your Substitution Questions. I haven't tried any of these though, so you'll have to experiment:
Egg free would be hard, since there are 3 eggs. My go-to egg replacement is always a 'chia' egg since it's the most neutral and effective. It's just 1 tablespoon (6 grams) chia flour + 3 tablespoons water per egg. Let us know how it goes!
Dairy free should work if you use vegetable shortening in place of butter and dairy-free chocolate. Again, let us know how it goes!
Remember, I haven't tested with substitutions, so these are just suggestions!