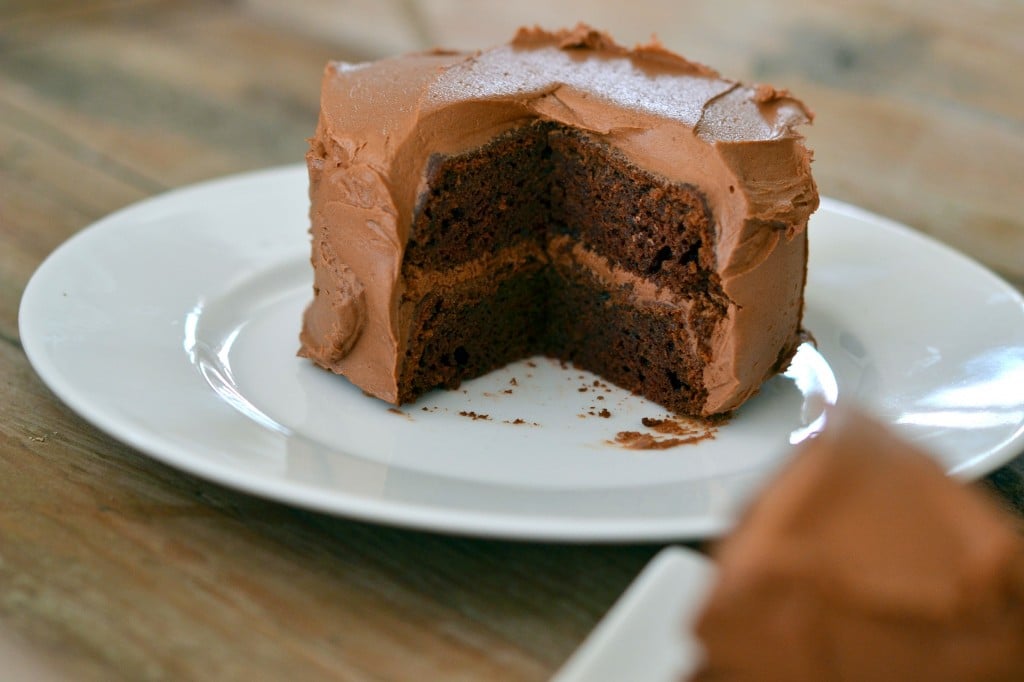 This is it. The Great Gluten-Free Flour Test. I'm throwing down the gauntlet. It's on!
If you're familiar with this blog, or you know me from my first cookbook, you know that I'm all about the all-purpose gluten-free flour. I don't use a bevy of complicated ingredients in my recipes. Using lots of complicated flours in complex combinations seems scary and, frankly, not 'normal' enough.
When you learn to bake conventional, gluten-containing foods, you do it with an all-purpose flour. It's good for all your purposes. It might be that a bread flour is great for bread, and a self-rising flour is just right for that one cake. But all-purpose flour is good enough for starters. And, around here, 'good enough' is pretty darn good.
My all-purpose flour of choice is Better Batter gluten-free flour. But it's not the only one out there, by a mile. So I decided to dig in, and finally do a side-by-side comparison of 4 popular all-purpose commercially prepared blends. 4 flours in each of 4 recipes, one by one by one.
The Blends
The 4 all-purpose blends I will use in each recipe category are:
Better Batter Gluten Free Flour
Cup4Cup Gluten Free Flour
Jules Gluten Free All Purpose Flour
Tom Sawyer Gluten Free Flour
The Recipe Categories
The categories of recipes that I will be testing are:
Cake (today's recipe)
Pastry
Yeast bread
Cookies
Scoring
I'll score the performance of each flour (on a 1-10 scale) in each recipe in each of 10 separate attribute categories:
Cost: per cup, in bulk (taking into account any additional required ingredients)
Cup for cup replacement claim of each flour
Cup for cup replacement result of each finished product
Ease of use of each flour
Raw texture of each flour by touch
Cooked texture of each flour by touch
Appearance of finished baked product made with each flour
Taste of finished baked product made with each flour
Mouth feel of each finished baked product made with each flour (noting any grittiness)
Smell of each finished baked product made with each flour
This, the first round, is a Devil's Food Layer Cake, made with Better Batter. The results are posted after the recipe. I indicated the price/cup of flour, but didn't score the price yet since it's going to be relative. I will score the price/cup of each flour at the end of this first round of the series.
I made mini layer cakes.
But you could use separate mini cake pans. Or just make one large 9″ round cake.
Trim the rounded tops off the cooled cakes. For this one, I even trimmed the sides of the top cake so the final cake has a tapered look. But the side trimming is optional.
Place the large cake, cut side down on parchment paper, then cover with a generous amount of your favorite frosting. Cover with the tapered cake, cut side down. Then cover the top and sides with a thin and tight crumb coat, and freeze the cake until the crumb coat is firm. It will seal in the crumbs.
Then frost generously, all over. Serve chilled or at room temperature.
Here's the printable recipe for the cake, followed by Better Batter's cake report card. The first set of results is in!
Author:
Gluten-free mini devil's food layer cakes with chocolate buttercream frosting
Ingredients
2 cups (280g) Better Batter all-purpose gluten-free flour
3/4 cup (60g) unsweetened natural cocoa powder
1 1/4 teaspoon baking soda
3/4 teaspoon kosher salt
1 1/2 cups (327g) packed light brown sugar
8 tablespoons (112g) unsalted butter, at room temperature
1/2 cup (120g) sour cream, at room temperature
2 extra-large eggs at room temperature, beaten
1 teaspoon pure vanilla extract
1 1/3 cups warm water
Chocolate Buttercream Frosting, at room temperature
Instructions
Preheat your oven to 325 degrees F. Grease 10 mini 4-inch round cake pans or a USA Pans mini round cake panel pan (http://amzn.to/Gzyb9a), and set it aside.
In a large bowl, place the flour, cocoa powder, baking soda, salt and brown sugar, and whisk to combine well. Add the butter, sour cream, eggs, vanilla and water, and mix to combine well. The batter will be thickly pourable.
Fill the wells of the pan (or the mini round cake pans) about halfway full with batter. Shake from side to side to distribute the batter in an even layer. Place in the center of the preheated oven, and bake until a toothpick inserted in the center comes out clean, about 22 minutes. The cake should be a little spongy, not dense. Do not overbake.
Remove the pan from the oven and allow to cool for at least 10 minutes in the pan. Transfer to a wire rack to cool completely.
Once they are cool, cut off the raised tops of the cakes with a large, serrated knife (see photo). Place one mini cake on a piece of parchment paper, cut side down. Spoon a generous amount of frosting on top of the cake, and spread it in an even layer with a small offset spatula. Place another mini cake, cut side down again, on top of the frosting layer. Cover the entire top and sides of the cake, using the offset spatula, in a very thin layer, filling in any gaps between the layers with frosting. This is the crumb coat (see photo). Place the thinly frosted cake in the freezer for 10 minutes, or until firm.
Remove the cake from the freezer, and cover the sides and then the top generously with swirls of frosting (see photo). Refrigerate until set. Serve slightly chilled.
Notes
This is part of a new blog series, The Great Gluten-Free Flour Test.
I will make this recipe (and others) with 4 all-purpose gluten-free flours: Better Batter, Cup 4 Cup, Jules Nearly Normal and Tom Sawyer, and then score the results.
This round, I used Better Batter.
Cake Challenge
Attributes

Better Batter
Score (1-10)

Cost
93¢/cup
Cup for cup replacement claim
10
Cup for cup replacement result
9
Ease of use
10
Raw texture
9
Cooked texture
10
Finished appearance
10
Finished taste
10
Mouth feel
10
Smell
10
Love,
Me