These no bake grain free energy bites are made with healthy, whole food ingredients, but no oats. The perfect on-the-go grain free snack!
You know those "I'm sorry for the things I said when I was hungry" t-shirts? I can't decide if they're cute or annoying—or both. (I won't even touch the term "hangry.")
But as much as we like to think of ourselves as terribly complicated, thinking beings, when you're really hungry it can be hard to concentrate on doing much of anything. Or even on being nice.
With three growing children in the house, all of them fully food obsessed, having something like these no bake grain free energy bites on hand is a must.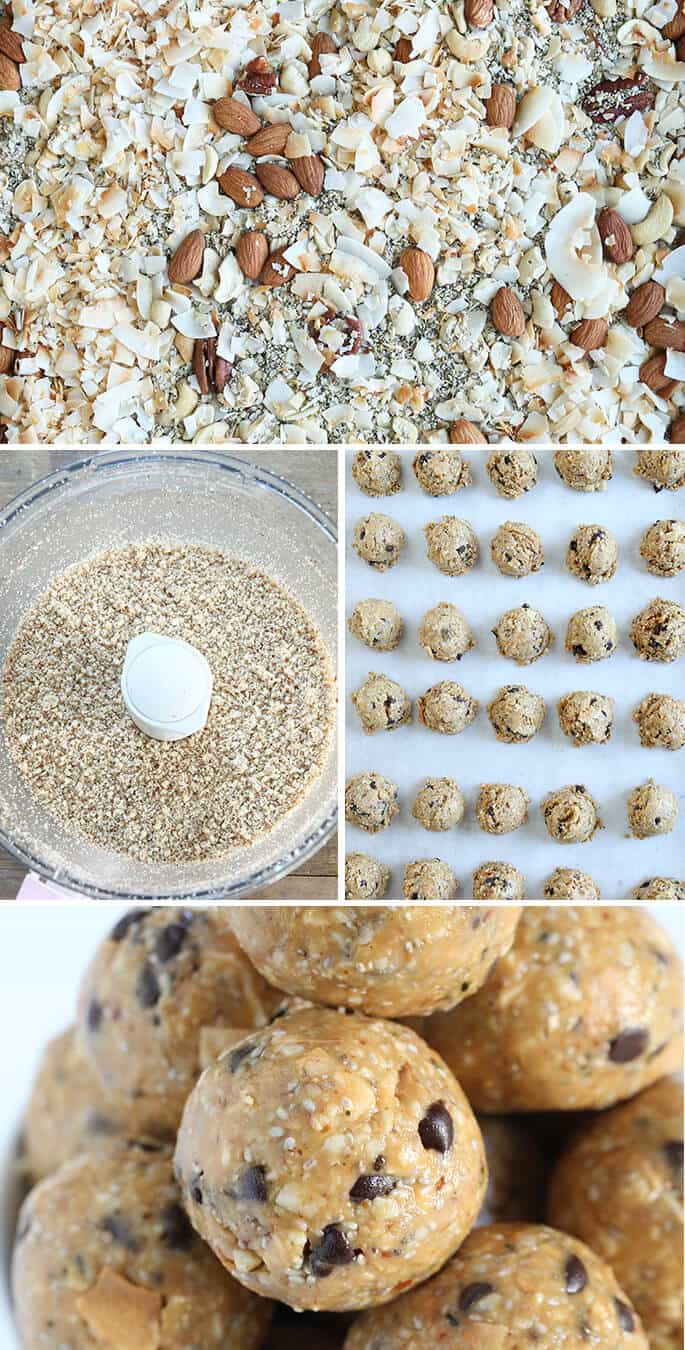 We've made gluten free energy bites before, for sure. And that recipe is still a fave for my oat-loving family. A grain free version like this recipe solves perhaps even more problems, though.
Not only are some people also sensitive to oats as well as gluten, but certified gluten free oats can sometimes be hard to come by (and kind of spendy). Since these bites are positively packed with energy-rich nuts and seeds, even one single solitary bite can take the edge off of hunger between meals.
Some recipe notes, before we dive in to the details:
There are tons of substitution suggestions in the ingredient list itself, so before you ask please refer to those!
Yes, I have made these both with almond butter and peanut butter, and I love them both equally. Just be sure to use the no-stir kind, where you open the jar and you don't have to stir the oil back into the nut butter. No-stir cashew butter would be dreamy, if you can find it.
You can use roasted, and even lightly salted nuts if you'd like. Eliminate the added salt, for sure, though, and of course skip toasting the nuts.
I have made these with both toasted nuts and untoasted raw nuts and coconut. The oven-toasting really does intensify the flavors of the nuts and coconut, but they're lovely both ways.
These simply cannot be made nut-free. They're like big balls of, well, nuts. Sorry!